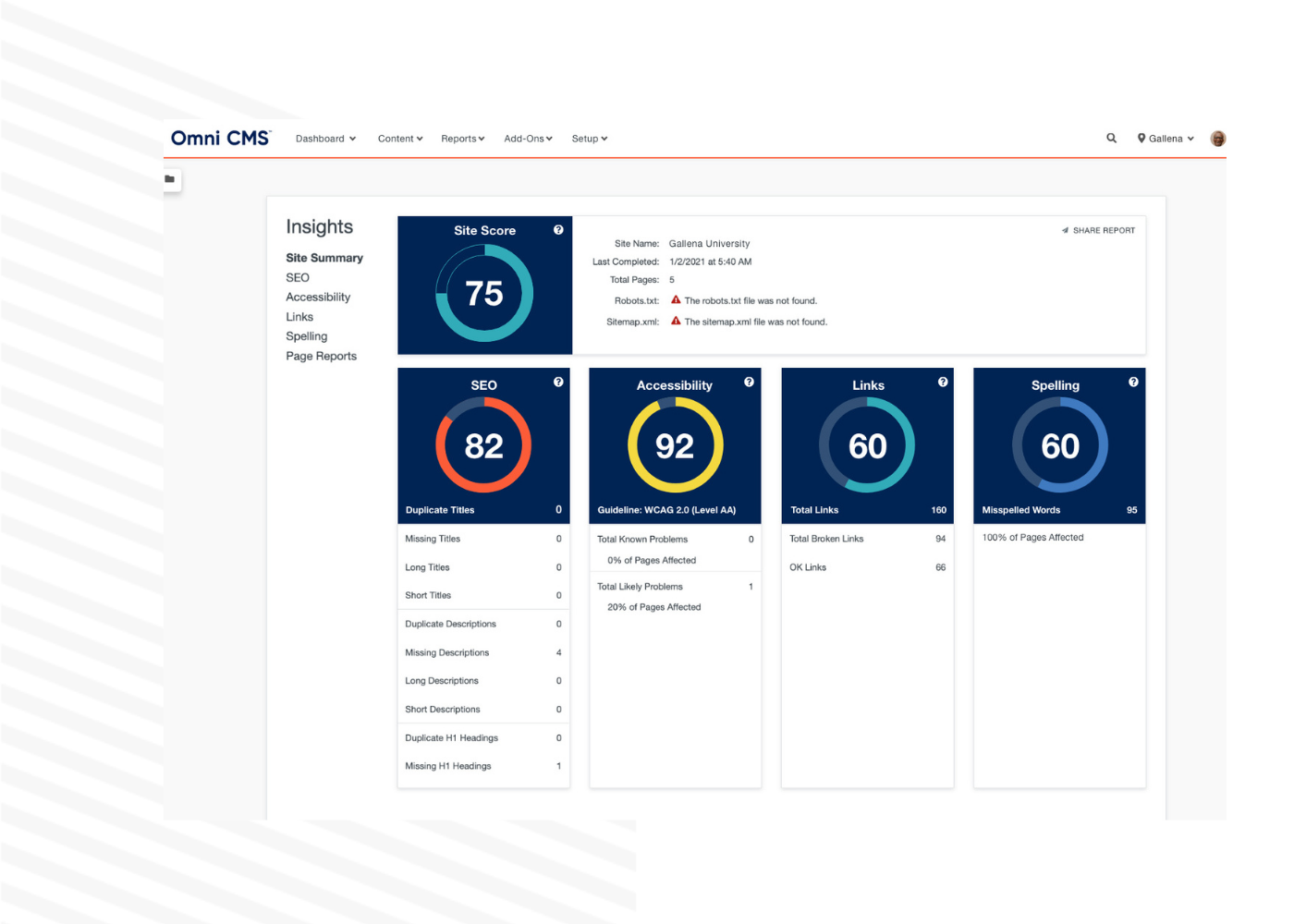 Get your FREE scan with detailed results
We'll run a free accessibility scan on your college or university website to see if it complies with the new WCAG 2.1 guidelines. Our robust Omni CMS Insights tool highlights all the accessibility problems with your site and provides recommendations on how to fix them. Plus it reports on misspellings, broken links, and SEO issues.
Get results in the following areas:
Accessibility Compliance: Get site-wide information related to accessibility, including problems such as header nesting and suspicious link text.
Search Engine Optimization: Get site-wide information related to SEO such as duplicate titles, duplicate and missing descriptions, and more.
Broken Links: Get site-wide information on your website's links, including broken links.
Misspellings: Get information on known and potential misspelled words throughout your site.
This offer is for higher education institutions only.