Almost 1 in 3 higher education students use ACALOG. Register now to find out how you can support your students with a best-in-class catalog.
During this webinar Sarah Schraeder of San Jose State University will discuss her institution's experience using ACALOG and Omni CMS, including:
The decision-making process for evaluating and choosing ACALOG
SJSU's transformative catalog creation, management and publication capabilities
Future plans for additional integrations between Omni CMS and ACALOG
Learn why almost 800 institutions and many Omni CMS customers use ACALOG, the industry's most robust catalog management system.
Webinar Speaker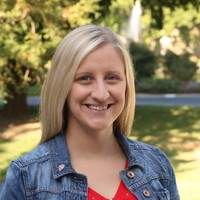 Sarah Schraeder | San Jose State University
---