If you currently use PDFs or other homegrown solutions to manage your catalog, you understand the challenges of making changes, sharing those changes with other departments and publishing your completed catalog. You also know how important it is to publish an accurate, beautiful catalog that will provide a great student experience.
Watch this webinar and discover how Acalog, the most robust catalog management solution today, will:
Empower you to make changes once and publish everywhere – instantly
Enable nearly limitless configurability to meet your institution's unique needs
Modernize your catalog with an elegant, responsive design
Provide your students with planning and portfolio tools to help them manage their schedule and academic career
Say goodbye to PDFs and homegrown solutions forever
Nearly 1 in 3 higher education students are served by our products. Find out how we can support your students by watching today!
Webinar Speaker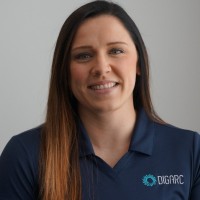 Casey Tedrow
Solutions Consulting Manager, DIGARC, A Modern Campus Company