Your professional engagement strategy is impacting your membership.
Is your association doing everything it can to attract and retain modern professionals?
Download 4 Ways Your Engagement Strategy Transforms Association Membership to learn:
What your association needs to remain responsive and scalable in a challenging market.
What association experts have to say about organizational challenges limiting an association's reach.
How a robust professional experience attracts new memberships while growing your association.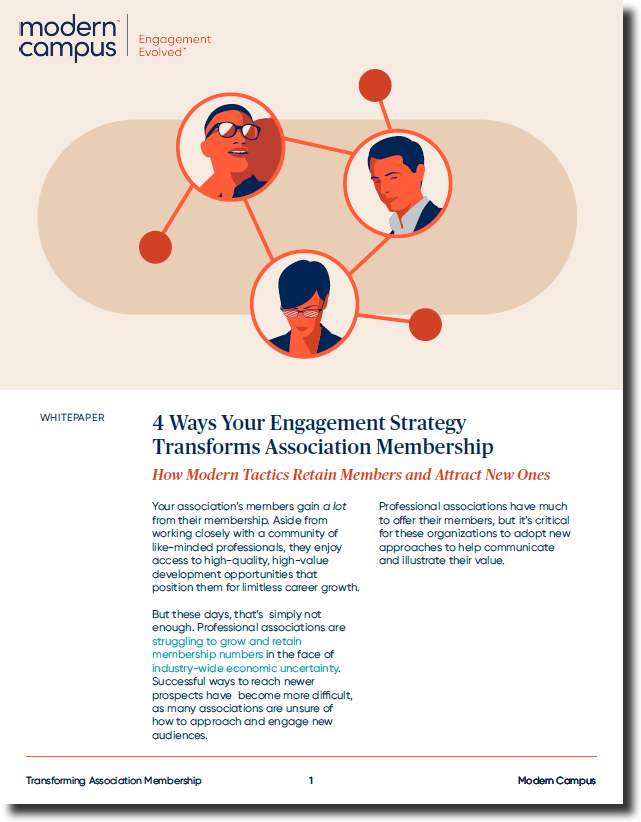 "
Time and resources are the number one challenge preventing associations from moving forward on all of the great innovative ideas they have. It always comes down to time and capacity.
Amanda KaiserKaiser Insights LLC, Qualitative Member Research Firm