OmniUpdate + Destiny Solutions Introduces Brian Kibby as CEO
Former McGraw-Hill and Pearson executive sets stage for rapid growth in the evolving higher education space
Toronto, ON and Camarillo, CA—October 15, 2020—OmniUpdate® + Destiny Solutions®, a recognized leader in higher education-specific student lifecycle management and web content management SaaS solutions, announced the appointment of Brian Kibby as Chief Executive Officer.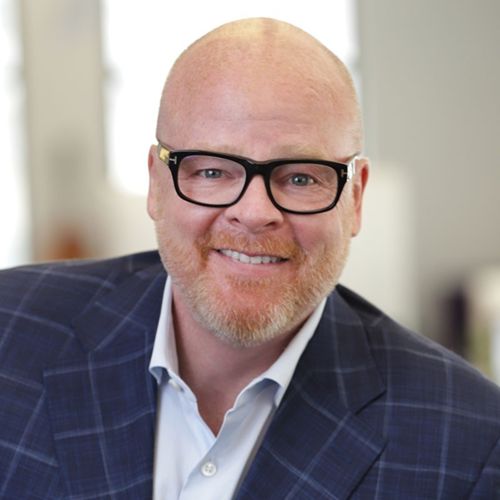 Mr. Kibby brings an exceptional record of growth and digital transformation, including 23 years at two of the world's largest EdTech and content companies, McGraw-Hill and Pearson. Kibby brings deep expertise in personalized learning to OmniUpdate + Destiny Solutions. At McGraw-Hill Education, Kibby helped turn personalized learning into a global movement to increase student performance, while making education more affordable. Recently, as CEO of Knewton, Kibby led the creation of Alta, a SaaS personalized learning platform for STEM, which led to the acquisition of Knewton by John Wiley & Sons.
"Higher education is evolving in exciting ways, including innovative ways to serve the non-traditional or 'new traditional' learner. Modern colleges and universities are introducing lifelong learning pathways and alternative credentialing, certification, badging, and workforce development programs at an incredible pace," Kibby said.
"OmniUpdate + Destiny Solutions offers colleges and universities a seamless integration and online presence for main campus degree programs and the new traditional learner," he continued.
Lance Merker will be transitioning from the CEO role to join the OmniUpdate + Destiny Solutions Board of Directors, where he will serve in an advisory capacity and continue to speak on behalf of the organization.
"I'm pleased to remain part of the OmniUpdate + Destiny Solutions team through strategic board level activities as we build and deliver the technology our customers need to exceed their institutional growth goals," Merker said. "The business success we've achieved together is extraordinary, but only because we've been able to provide our customers the right tools and world-class service they need to be successful."
About OmniUpdate + Destiny Solutions
OmniUpdate + Destiny Solutions is a leading software provider in higher education with a best-of-class SaaS platform. The platform includes the OU Campus® web content management system, which is used by colleges and universities campus-wide, and the Destiny One® student lifecycle management system, which caters to administrators serving non-traditional or "new traditional" students. In a data secure environment, the platform enables colleges and universities to drive revenue and enrollment growth and deliver education across the lifelong learning lifecycle.
---
Last updated: February 5, 2021