About The

University of Oxford Saïd Business School
Formally founded in 1996, Saïd Business School is consistently ranked as one of the world's top business schools, whilst being embedded within the world's number one university.
The school's 2023 MBA program highlighted its commitment to inclusivity and diversity by way of a cohort of 51% female and 49% male students, from 62 countries. They also have over 100 global multi-national executive education clients.
The school's main building at Park End Street was built on the site of a 13th-century center of learning for Cistercian monks.
1,100+
on-campus students
45,000+
online learners and alumni
The Challenge

Challenging higher education's status quo in program management and student engagement is a priority for institutions of all shapes and sizes—even at one of the world's oldest universities.

The Saïd Business School at the University of Oxford has been actively seeking innovative ways to engage new audiences and expand its influence. Part of achieving this vision comes from launching a pioneering online department—Oxford Saïd Online—designed to help the institution reach new audiences with agile, digital and online education programming.

As Mark Bramwell, Chief Information Officer of Oxford's Saïd Business School, points out—modern universities must keep pace with the dynamic demands of the market.

"If we want to extend, expand and grow our markets, the only way we can do that seriously is by looking into the online space, market and programs," he said.

Understanding the preferences of modern learners is key. Both the market and learners have evolved over the past 20 years, particularly in their expectations of the higher education experience.

"

Students don't want a complex ecosystem of systems. They want highly integrated systems with one ID and one password, and the ability to pass seamlessly between these systems without barriers.

Mark Bramwell

This means breaking out of traditional systems with rigid infrastructures and adopting a more agile approach to enhancing the student experience.

The Solution

To ensure Oxford Saïd Online could deliver the world-class experience that aligns with the institution's brand, its staff had a set of requirements in mind to ensure they could find a system that would help them keep pace with the evolving postsecondary landscape.

"

We were looking for a partner who is agile and flexible—one that moves at the pace we wanted to. More importantly, a partner who can meet the customer experience and functionality we need.

Mark Bramwell

Delivering a high-quality customer experience is essential for institutions of all sizes, with brand reputation and recognition a key area for staying competitive in the modern era.

An institution best serves its students by enabling them to handle tasks that often pose administrative barriers by forcing students to connect with staff in-person, by phone or by email. Streamlined registration and payment processes, flexible enrollment options, and a seamless overall experience have become the basic expectations of learners.

Finding a technology provider with a deep understanding of the higher education space was critical for Bramwell and his team.

"

We needed a partner with experience in the market and Modern Campus met a lot of those credentials.

Mark Bramwell

The seamless integration of the various systems Oxford uses to manage the learner experience is critical. This is something that the team will achieve through their adoption of Modern Campus Lifelong Learning.

"We are able to provide that seamless customer experience that has always been our objective," Bramwell said.

Ultimately, it all circles back to providing a student experience that not only aligns with students' desires but also with what they deserve. In today's highly competitive educational landscape, higher education institutions must provide compelling reasons, as well as exceptional experiences, to retain the attention of learners.

"

I don't see our learners as students, I see them as VIP paying customers.

Mark Bramwell

The Results & What's Ahead


After launching Modern Campus Lifelong Learning, Bramwell and his team have plans for expanding their footprint globally.

Partnerships play a pivotal role in achieving their institutional goals, which are specifically designed to meet the needs of learners.

"

Our partnership between Modern Campus and Oxford Saïd Online is going to be fundamental in helping the school support and achieve its strategic objectives over the next one to five years.

Mark Bramwell

Departing from a traditional, rigid infrastructure in favor of a system that seamlessly caters to learners' user experience and front-end needs is vital.

"

We needed to ensure flexibility and the agility that the Modern Campus Lifelong Learning platform gives us. Modern Campus provides a best-in-class integration for that seamless experience that gives us what we need.

Mark Bramwell

In the early stages of implementation, the team has already reached some of their initial targets, a promising indicator that Bramwell believes will position Oxford Saïd Online to meet their goals.

"

Our highly integrated Oxford Saïd Online technology platform now gives us some competitive advantage and global reach.

Mark Bramwell





Related Case Studies

How UC Berkeley Extension improved its student experience and simplified management of continuing and professional education with Modern Campus Lifelong Learning

The University of Minnesota consolidated all non-credit and continuing education offerings into Modern Campus Lifelong Learning to save money and improve student engagement

How one small but mighty community college introduced self-service registration and created business efficiencies with Modern Campus Lumens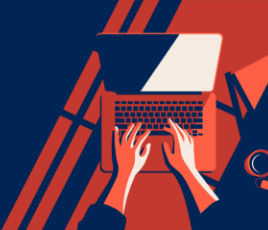 Tackle your biggest challenges
We're looking to topple the ivory tower.
Do you want to see how? Let's talk.
About Modern Campus
Modern Campus

is obsessed with empowering its nearly 2,000 higher education customers to thrive when radical transformation is required to respond to lower student enrollments and revenue, rising costs, crushing student debt, and administrative complexity.
The

Modern Campus engagement platform

powers solutions for non-traditional student management, web content management, catalog and curriculum management, student engagement and development, conversational text messaging, career pathways, and campus maps and virtual tours. The result: innovative institutions can create a learner-to-earner lifecycle that engages modern learners for life, while providing modern administrators with the tools needed to streamline workflows and drive high efficiency.
Learn how Modern Campus is leading the modern learner engagement movement at

moderncampus.com

and follow us on LinkedIn.