Delivers the Micro-Credentials Today's Students and Employers Want
Engage and retain learners with granular credentials.
Powered by Credly, Destiny One digital badge platform lets you to create, manage and award digital badges for all kinds of learner accomplishments.
Communicate Outcomes
Badges let learners clearly communicate program or course outcomes to employers and give insights into specific skills or abilities.
Drive Student Retention
Badges provide students waymarks en route to larger credentials that keep them engaged and help translate their skills and knowledge.
Attract More Learners
When badges are shared on social media, students transform from customers to marketers and can boost web traffic up to 15x.
Create and Issue Badges Quickly and Easily
Leverage the Credly digital badge platform to design, build out, assign and verify credentials, minimizing staff effort and maximizing learner value.
Help Learners Build Their Brand and Your Brand
Once a student earns a badge, they post it to their social media profiles and transform themselves from customer to marketer. This makes a big impact for learners in the job market. According to LinkedIn, individuals with digital credentials get viewed six times more than those without during the job hunt.
It goes a long way for your brand too.
By sharing their accomplishments with a clickable credential with their colleagues, friends and family, the institution gains a new marketing tool they can link directly back to the relevant program's webpage. In fact, as a result of issuing badges, some institutions have even seen increases of up to 15x in web traffic to program pages.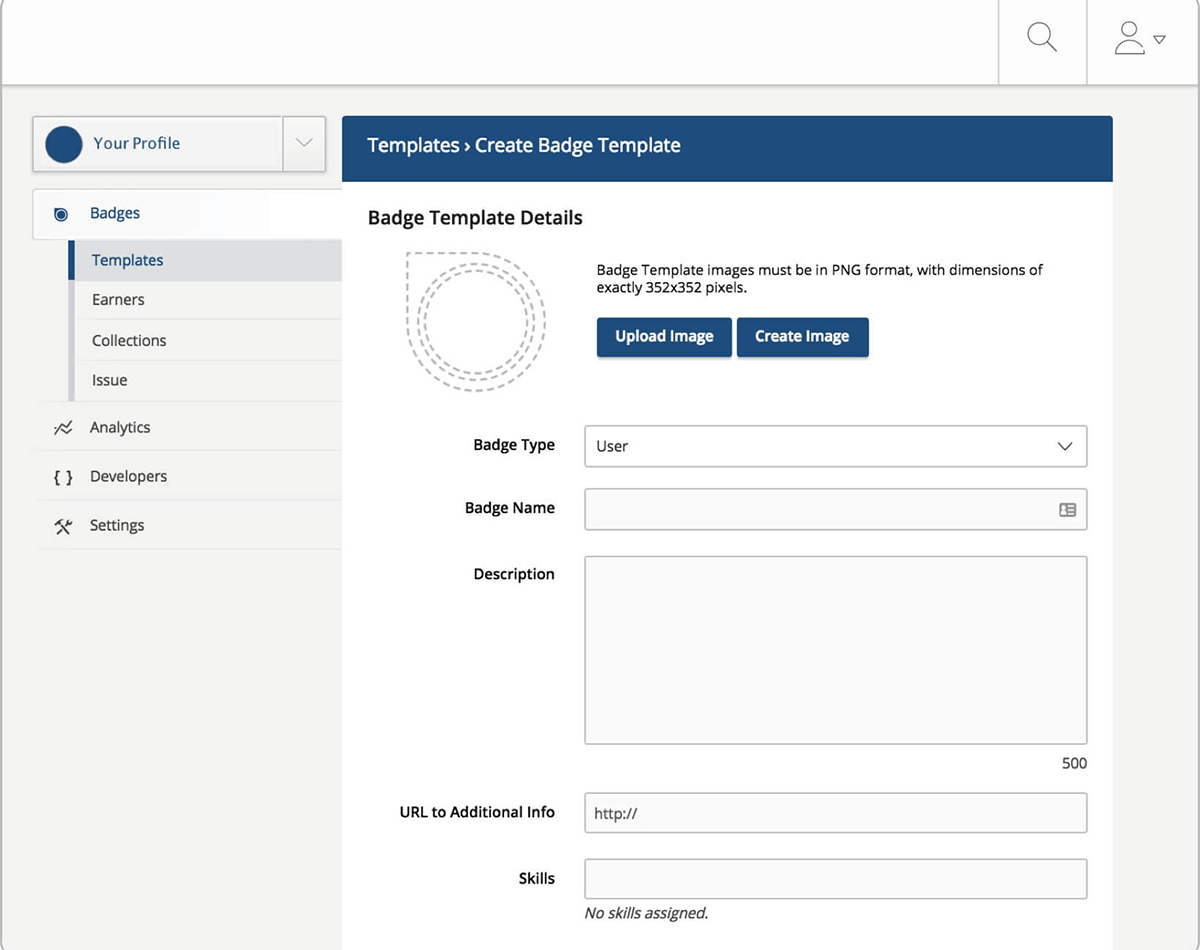 Create
Staff can quickly design the badge graphic, give it a title, and add a description of the requirements needed to obtain that badge and associate it with any course section, program offering, bundle, or conference.
Issue
When the offering is complete, staff can issue the badge to individuals or to large batches of learners in just a few clicks.
Save Time
Rather than spending endless hours attesting to and verifying traditional credentials, institutions can save thousands on printing, postage and labor costs by issuing digital credentials.
Generate Actionable Data
Once a paper-based credential is issued, colleges lose track of their impact. Badges provide 30 times the data of a traditional paper certificate. Institutions can use those insights from the digital badge platform to understand which segments are using and leveraging their digital credentials.
This way, leaders can identify promising markets that may have otherwise flown under the radar. They can also identify programming holes that need to be filled.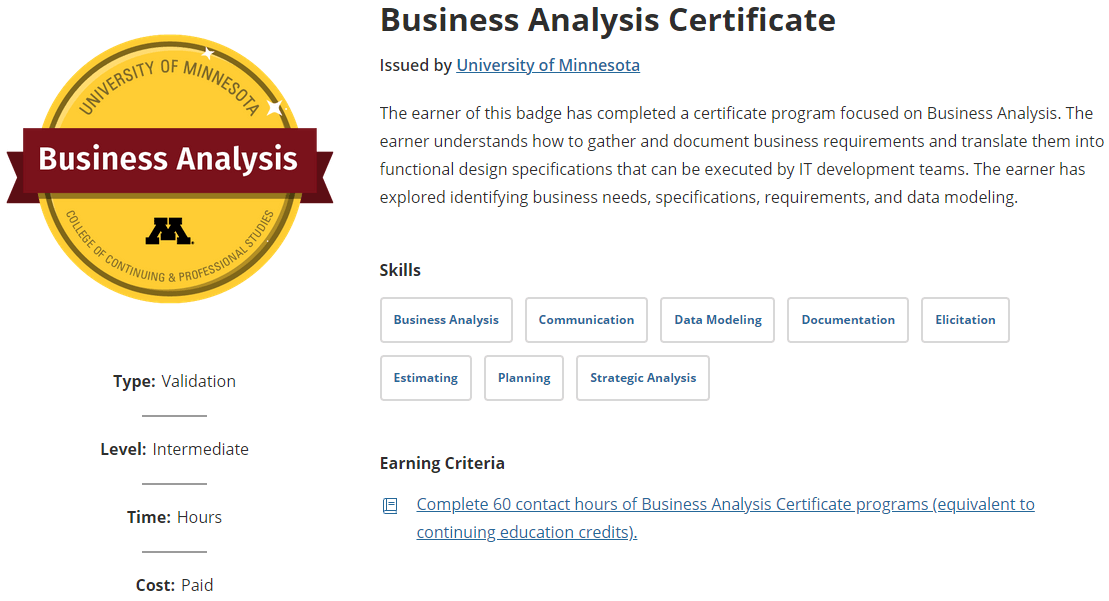 Transforming the Professional Student Experience at OISE Continuing and Professional Learning
Learn how Destiny One is helping OISE Continuing and Professional Learning better-meet the expectations of working adults while expanding its market reach.
Explore more Destiny One modules