Take "Speaking Their Language" to the Next Level
Increase enrollment and improve engagement with current and prospective students with a multi-language website and self-service portal.
Easily Configure Language Settings
Use a simple import tool to publish your website, student portal, and other communications in the languages of your choice.
Market Programs in Multiple Languages
Allow prospective and current students to select their preferred language with an easy toggle button.
Remove Barriers to Learner Engagements
Communicate directly with customers in their language of choice through translated emails, certificates and reports.
Simplifying Communication in a Diverse World
Whether you're serving international students or learners closer to home, students speak an array of languages and that barrier could stop them from enrolling altogether. This is especially important for continuing education, workforce development, and other learners trying to fit education into their busy schedules.
Ensure your website speaks to your prospective learners by leveraging the appropriate licensable language packs. Every student-facing page and the full registration process can be translated into a language of your choice.
Language packs give learners an easy toggle button to select their preferred language for:
Website and online catalog browsing

Course or program checkout process

Self-service student portal

Certificates

Receipts, notifications, and other email communications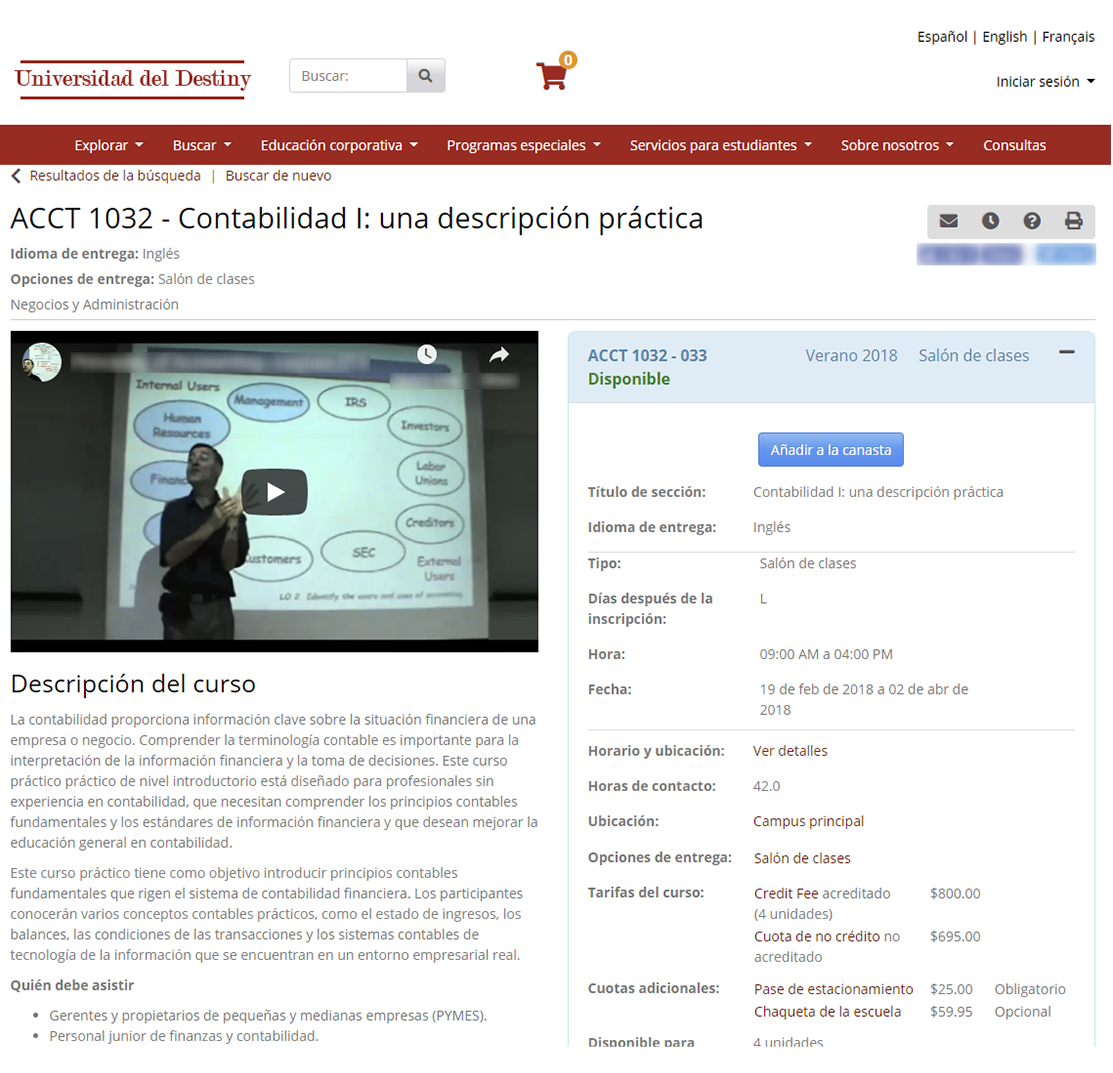 "
Destiny One's Language Packs make translation part of the workflow so that it's easier for staff and ensures everything is uniform for students.
Rosa Greco-PepeManager of Finance and Operations, McGill School of Continuing Studies
Minimize Staff Time to Deliver a Bilingual Experience
For institutions that have bilingualism requirements, Destiny One's Language Pack ensures the student-facing pages, communications, tabs and messages are available in your chosen languages. Destiny One reduces the time it takes for schools to publish a website in different languages by letting staff import content in the language of their choice into Destiny One in a few clicks.
System Translation
Destiny One provides translations of systems resources such as labels and messages. It also ensures that fields support accents and other language marks.
One-Off Translation
For one-off translations of user generated content, such as course profile information or instructor biographies, staff can use the translation page to see the status of translated content and to review and update it as needed.
Batch Translation
For larger translation efforts, staff can use the batch data export tool to quickly fill in content and upload it back into Destiny One.
Explore more Destiny One modules