Answer the big question: Is college worth it?
Connect your programs to career ROI with Modern Campus Pathways.
Our cloud-based solution gives students the real-time career and program information they need to enroll and meet their goals.
---
Enhance Your Website with Modern Campus Pathways Features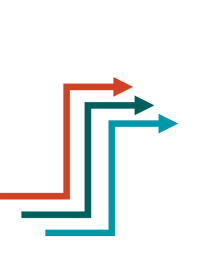 Job Market Outlook
Display relevant labor market data on course, program and certificate pages that inform student decisions and help them launch successful careers.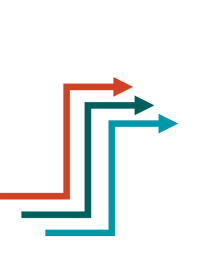 Career and Program Explorer
Engage students with a powerful search feature that allows them to compare programs and careers for return on investment.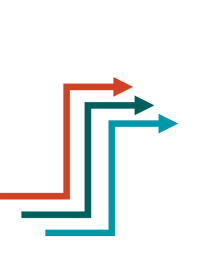 Persona-Based Templates
Help students find important content by identifying with personas or objectives that deliver helpful calls to action.
Modern Campus Pathways: Connecting Campus to Careers
Information Students Need Before They Need It
Job Market Outlook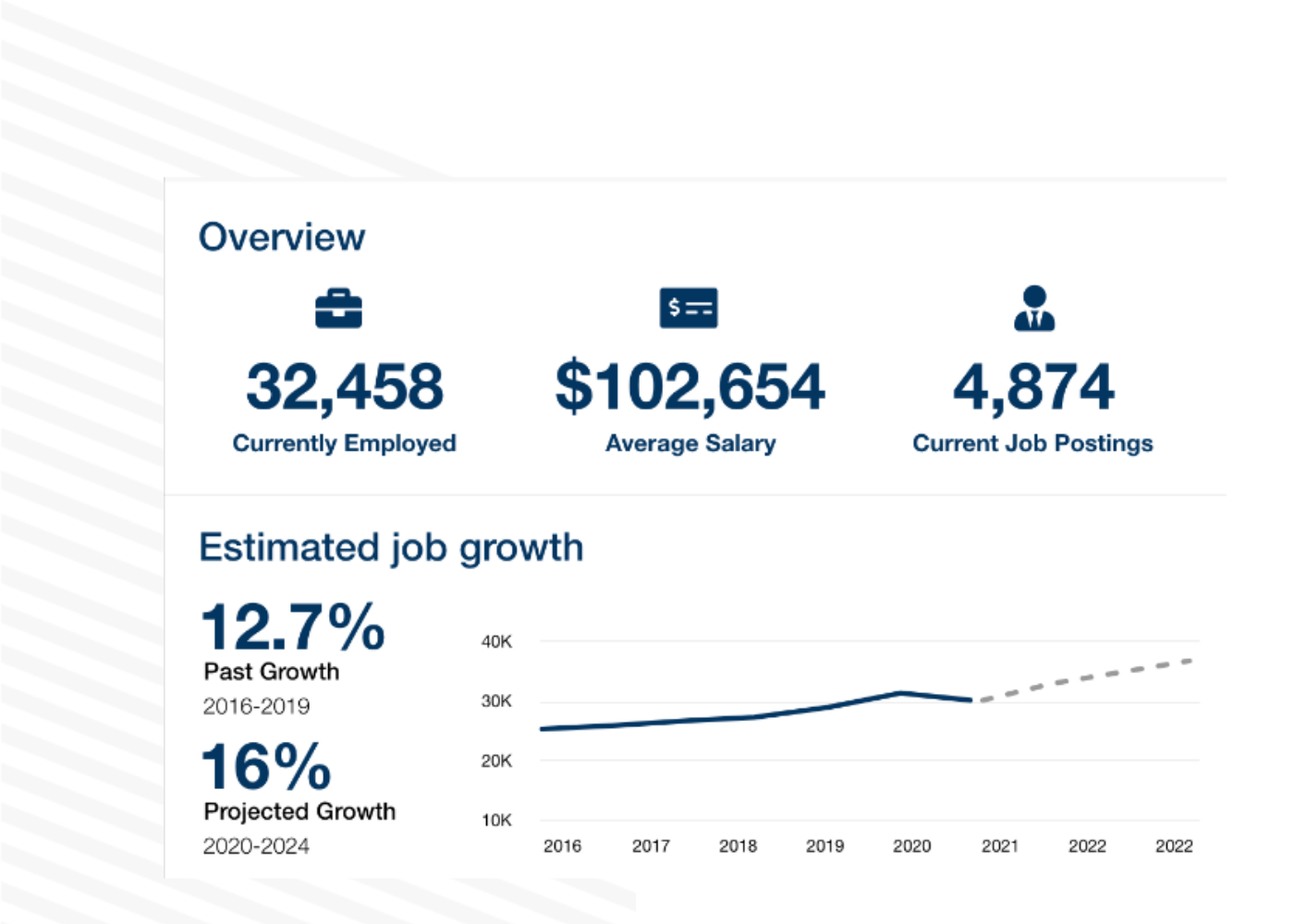 Show job market data
Display up-to-date career market information including salary, job postings and projected growth (Emsi-sourced) on relevant program pages.


Present local info
Post job market information personalized to students' geographic location.
Career and Program Explorer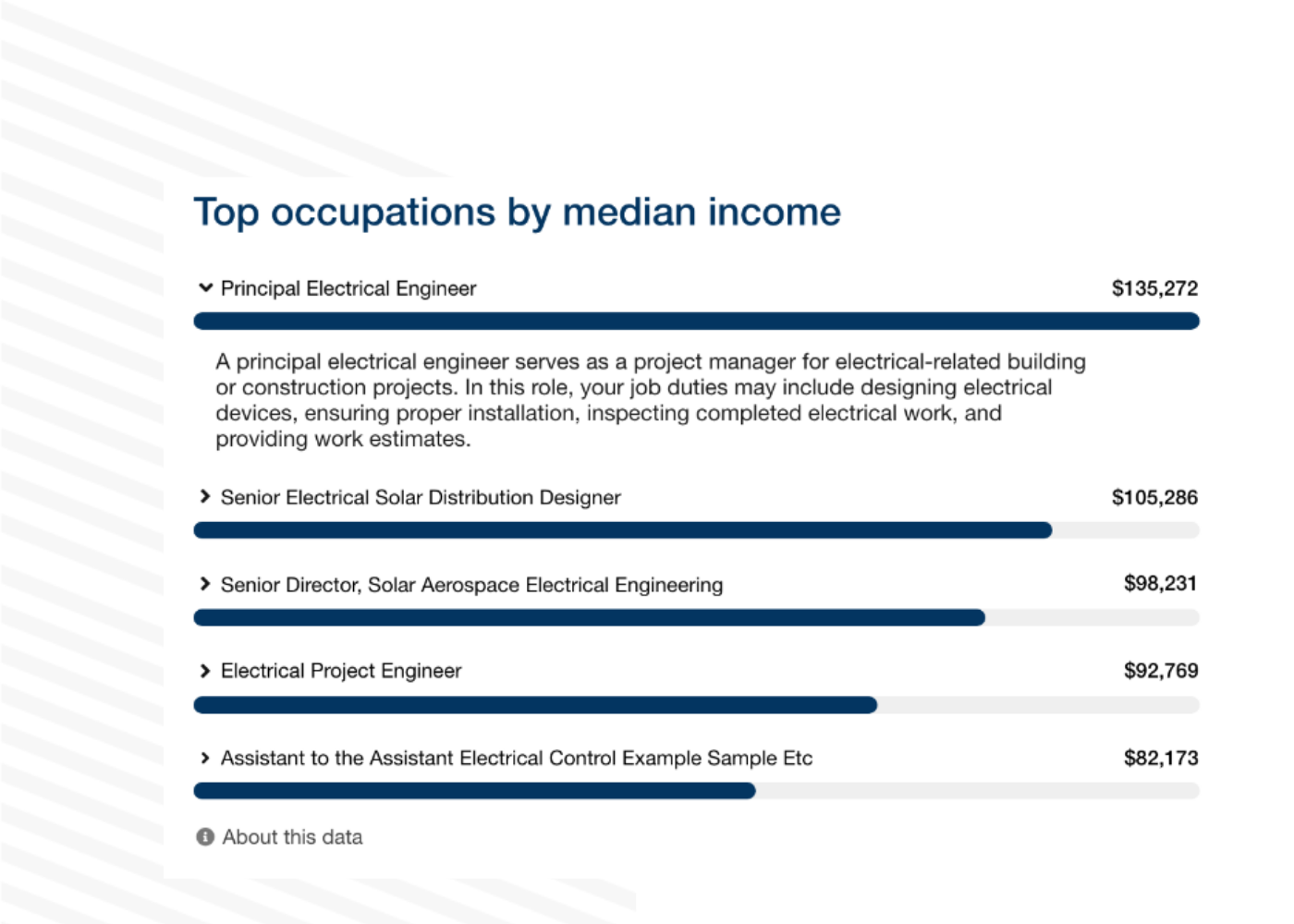 Add superpowered search
Let students search by program or career title to learn what your school offers.


Provide easy career comparisons
Allow students to compare and contrast programs by cost, completion time and median salary.


Deliver deep intel
Display top skills needed for specific careers and top employers in each field.
Persona-Based Templates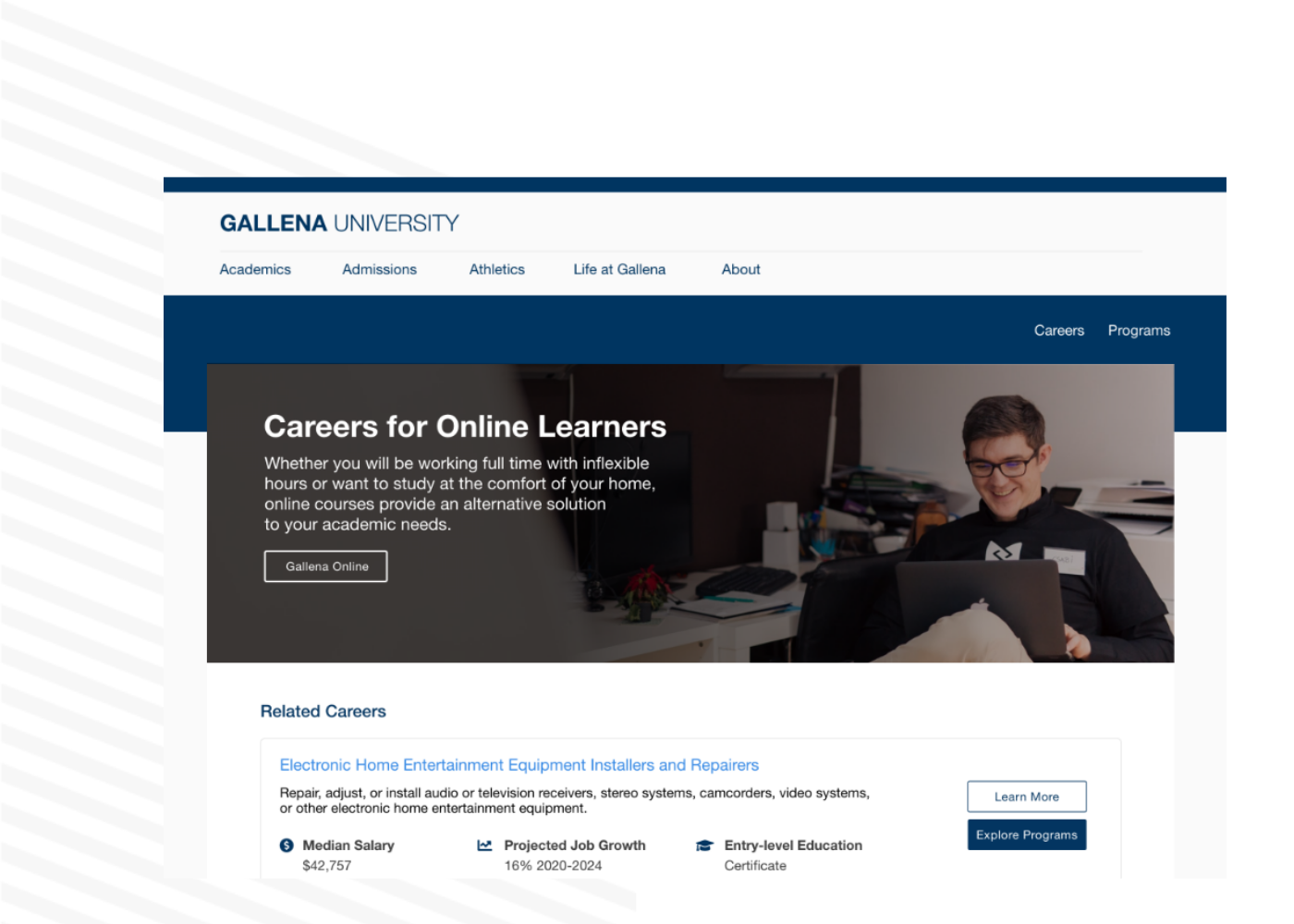 Help students help themselves
Configure easy-to-use blocks that allow prospects to identify with personas or objectives that provide calls to action to help them make decisions and enroll.


Simplify personalization
Deliver a personalized student experience without taxing your staff.
Extra Credit

Seamless Integration
with Modern Campus Omni CMS and Modern Campus Destiny One student information system

Encourages Engagement
with rich career and job data on program pages

Aligns Student Learning
with next-step information and career objectives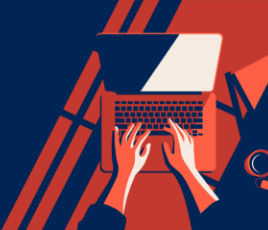 Tackle your biggest challenges
We're looking to topple the ivory tower.
Do you want to see how? Let's talk.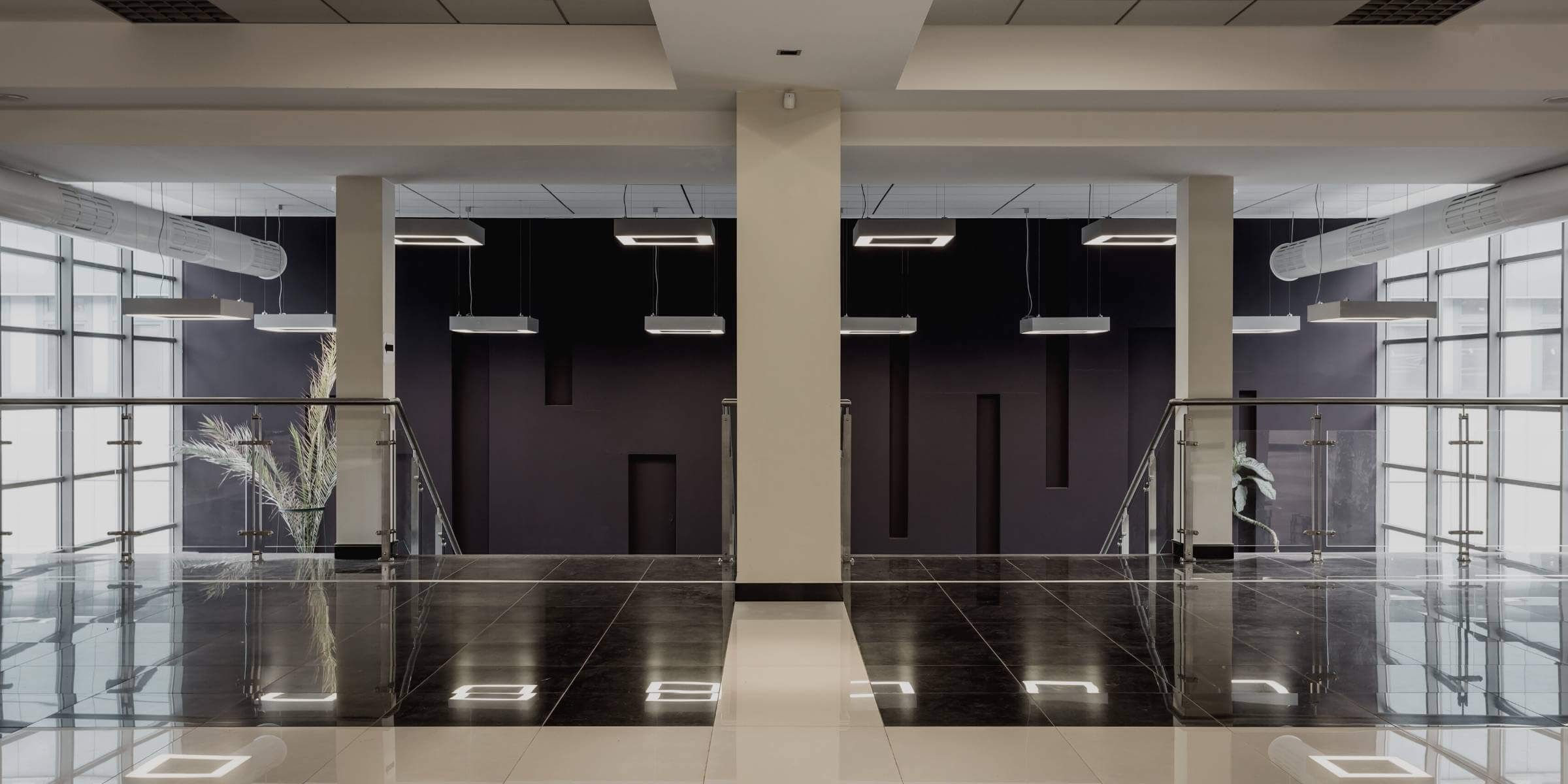 Blog
Learn why your student management system needs to prioritize guided pathways that use real market information as the backbone for student support.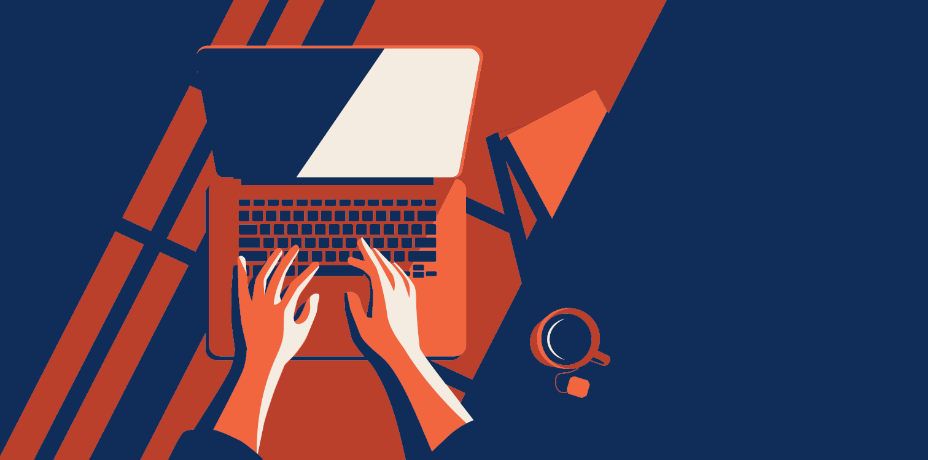 Whitepaper
Learn how to revolutionize the student experience at your college or university with a personalized digital student engagement strategy.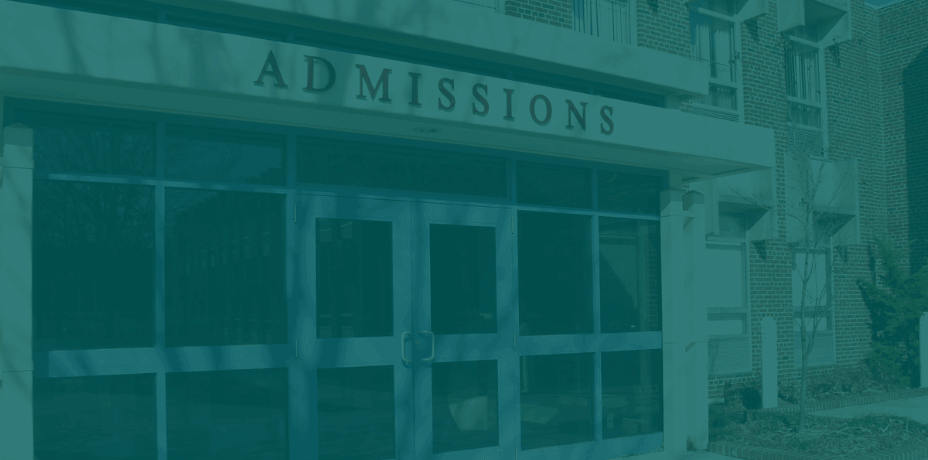 Whitepaper
Explore the seven biggest recruitment challenges currently facing higher ed and what your college or university can do to overcome them.