A Calendar with Everything in One Place: Modern Campus Omni CMS + Presence
A comprehensive campus calendar on your college or university website is one of the most valuable ways to drive engagement among prospective and current students. From student affairs to athletics to honors programs, virtually every department on campus can benefit from having a go-to calendar for all campus activities. Furthermore, prospective students often scour a school's website to try and determine whether the school is a good fit for them. This includes viewing the calendar for an overview of what's happening on campus.
Yet few schools have managed to create such a calendar, with lectures, sporting events, entertainment and co-curricular activities all listed in one place. To complicate matters, different campus departments sometimes manage their own calendars. All too often, department personnel don't even know the proper channels for submitting an event to the campus-wide calendar.
The result is a calendar that tells only half the story of what your college offers, and half a story is no help to students and faculty searching for specific events. Even worse, it doesn't present a full picture of campus life, something that prospective students crave as they are deciding whether they'll "fit" at your institution.
That's what makes the Modern Campus Omni CMS and Presence integration so powerful.
Modern Campus Omni CMS has a quick-and-easy calendar module creating and managing campus events. Modern Campus Presence is a comprehensive co-curricular platform that also features event management capabilities, but its focus is on incentivizing student engagement through calendar events to drive attendance and increase student performance outcomes.
Together, these two systems offer a dynamic new tool for Modern Campus users. With the Phase I integration, Omni CMS customers can now import events from other systems, including Presence, using ICS feeds.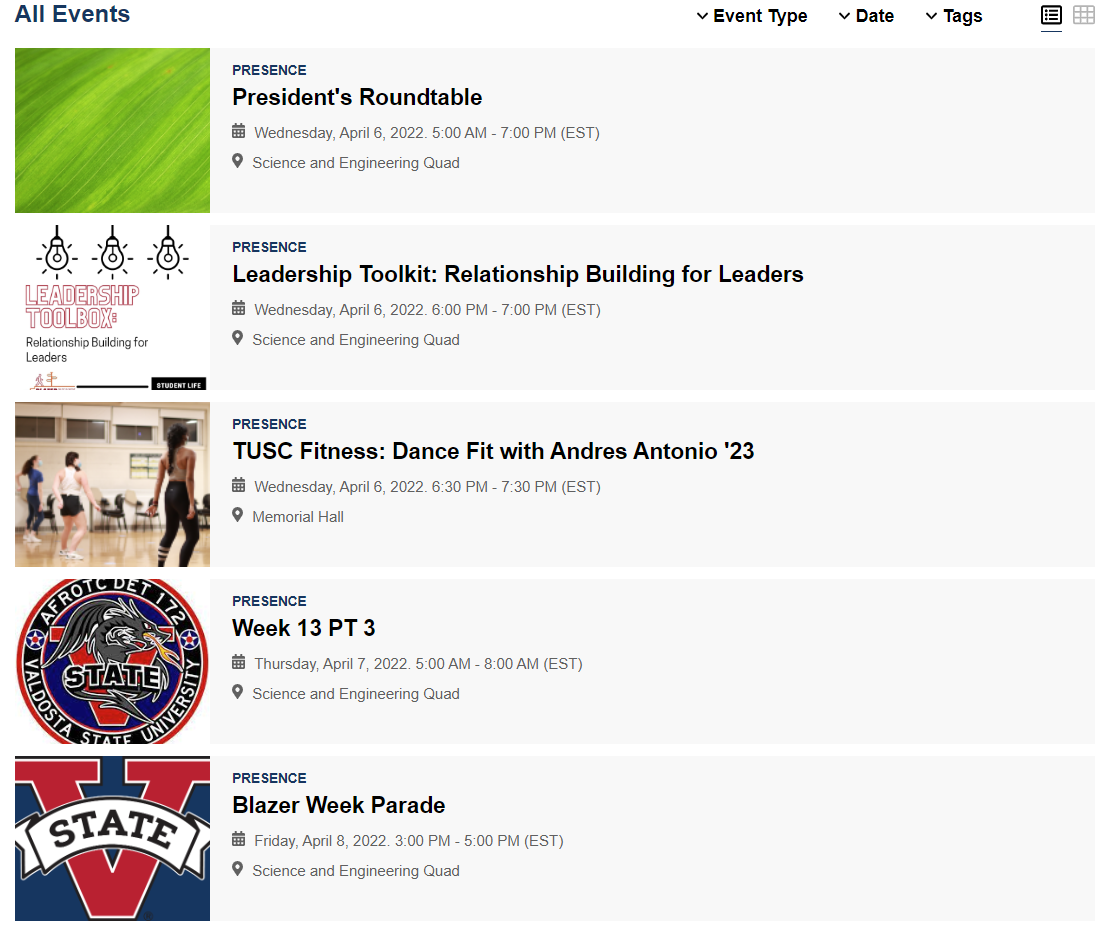 Here's some of the tops things you can do with Omni CMS + Presence:
Attract prospective students by highlighting the the quality and scope of campus events and activities on your website.
Manage events in more than one system, including Presence.
Import events into Omni CMS using ICS feeds.
Create personalization rules based on a website visitor's interest. (For example, if a prospective student checks out a science club, you can display content related to science programs to offer a more personalized web journey.)
Integration set up is simple. Tags from the external system allow for events to be filtered and displayed in Omni CMS in myriad ways. To simplify calendar capabilities, Omni CMS can update and cancel events using feed information provided by the source system. In Phase 2, coming Summer 2022, Presence can indicate when an event is updated or cancelled.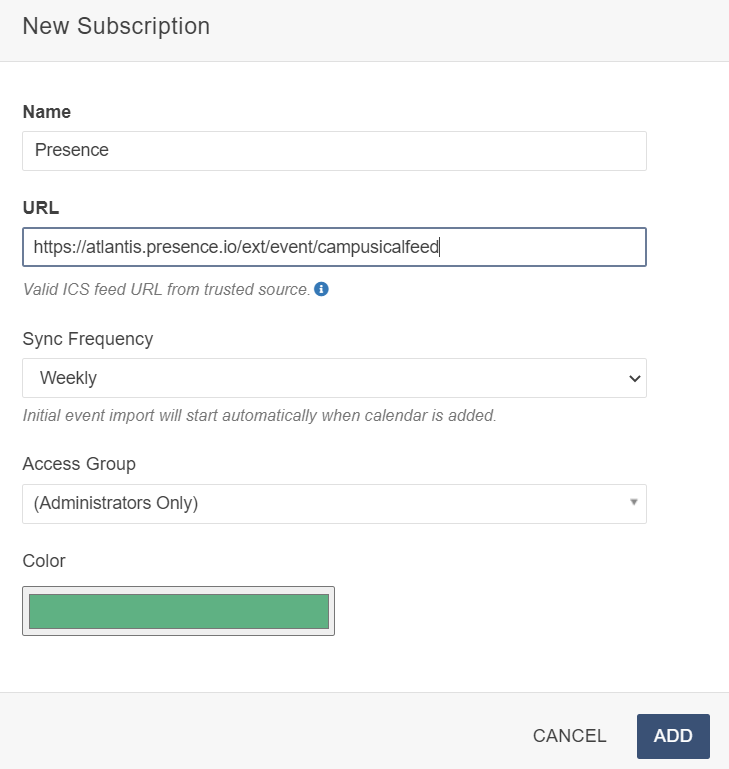 Finally, there is no change in pricing for either Omni CMS or Presence.
If you'd like to see the integration in action, schedule a demo today.
---
Event Management Student Experience Website Content Management Website Personalization
Last updated: April 6, 2022