Talking to You: How Digital Personalization is Easier Than Marketers Think
Advertising and marketing is about making connections between people and business.
College and university marketers can influence students' and alumni's decision-making before and after their time at the school.
On this episode of the Illumination podcast, host Amrit Ahluwalia is joined by Carrie Phillips, The University of Arkansas at Little Rock's Chief Communications and Marketing Officer. The two discuss why higher ed marketers are exploring personalization as part of their digital strategy and the role that marketing plays in establishing student centricity.
In order to personalize their message, marketers must examine the institution as a whole, collaborate with multiple departments and maintain a finger on the pulse of the university.
"Marketers understand there are moments when things go well, and that there are moments when things can be improved," Phillips says. "They probably understand that more than other groups because of their role in working with everyone across the institution."
The connection to multiple departments across campus extends the marketer's role into the strategic focus of the school. And now, Phillips says we've entered a new era of how higher ed leaders think of marketing.
Marketing can be a major catalyst for innovative changes across campus.
"Part of what we're seeing is that marketers understand the culture, they understand the institution, and they understand the brand," Phillips says. "Marketing serves as this starter to get everyone in at the university thinking about the same messages in the same way, in the same tones—that may not have fully existed before there was a concentrated effort or a concentrated person."
There are different models of marketing that can drive consumers towards different thoughts and ideas about a product. It's important for a school to have a consistent message and to maintain brand awareness. The culture of the institution dictates which method of marketing, centralized or decentralized, works best.
Phillips has worked in both centralized and decentralized schools, and says there is no universal ideal. But, depending on the objectives of the marketing team, each method can have its pros and cons.
"Marketing and communications is a lot like recycling; everyone thinks it's great and they need to be doing it," Phillips says. "However, it gets tough having to separate the plastic from the glass, when different bins go out on different days."
If recycling gets too complicated, people just put everything in the trash. Similarly, brand guidelines that are hundreds of pages long—filled with marketing terms and jargon that don't appeal to everyone—won't help an institution drive its message forward. It can actually do the opposite and make what should be a centralized effort more sporadic.
Personalization has to be a part of the marketing effort as well, Phillips says. Living in an "Amazon world," where everything is tailored to the buyer, appealing to thousands of students individually through tech has to be a part of an institution's marketing strategy.
"There's an expectation that students are looking for their name, their information and their interests in every single thing we do," Phillips says. "Whether that's on our website or in a print piece, students want to feel like something was catered and developed just for them."
The same level of personalization and connection extends to institutional donors, they want to know how their donations are used and be ensure that their contributions matter.
Personalization is about making people feel valued, Phillips says, and finding ways to do that through the pillars of an institution is critical for driving a brand forward.
There's an expectation that marketers have to have everything figured out from the get-go, and they have to have tech experience in order to pull off a personalized marketing campaign.
Phillips says those skills aren't necessary, nor is a CRM. Phillips started out with an Excel spreadsheet and determination.
"We started small; it sounds a lot scarier than it is," Phillips says. "We started with just a few key items and learned how the marketing process plays out and,over time, we gained the confidence to do more and more."
Marketing tools and systems can be essential to implement bigger strategies and ideas, but getting off the ground just takes some creativity, elbow grease and the willingness to figure it out.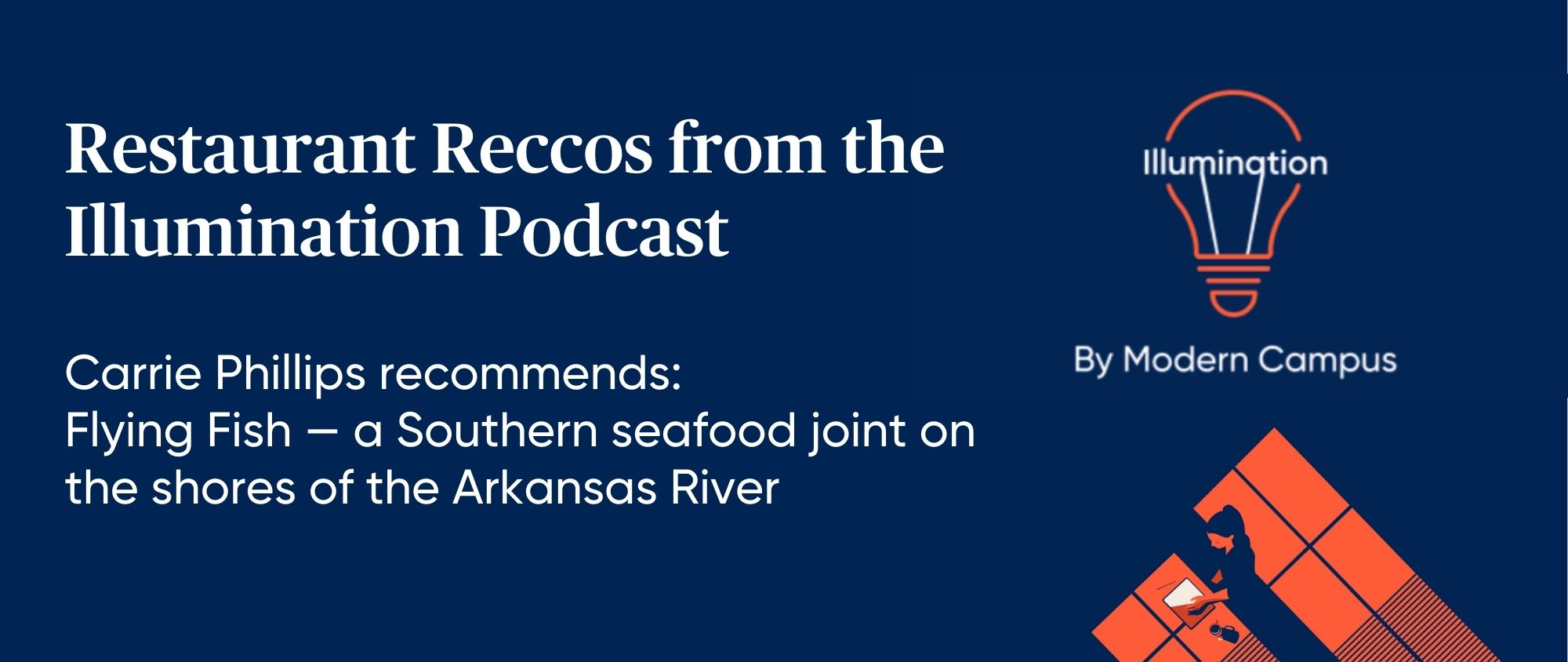 Listen to This Episode
Listen on Apple Podcasts Listen on SpotifyRSS Feed
---
Last updated: June 23, 2022