Top 3 Myths About Website Personalization in Higher Education and Their Reality
64% of students say that personalized attention pre-enrollment is a key influencing factor when selecting a college or university.
Marketers in higher education understand the need to deliver personalized web experiences to their students. The tech-savvy generation that's raised on gadgets and spoiled by hi-tech behemoths expects to see relevant and personalized content on higher ed websites as well. They want to feel like they're being talked to directly, not presented with the same information as everyone else.
"When somebody comes to our website and fills out an RFI form, they're expecting the Amazon experience, not the higher ed experience," said Eric Hazen, Director of Digital Marketing at Ferris State University in an interview with EvoLLLution.
Despite understanding these expectations, institutions are still following a traditional approach to the higher education experience. They've been slow to adapt, partly because of the following misconceptions.
Common Myths Around Website Personalization in Higher Ed
The belief that website personalization is for e-commerce, not for higher ed stems from several myths about personalization.
Myth #1: Website personalization requires a large team of technical experts
Technical skills have long been a sensitive issue for marketers. 74% reporting worrying that a digital skills shortage will directly hinder their ability to meet customer expectations. It's a common misconception in higher education that personalizing a website requires a team of dozens of technical experts, something that only e-commerce giants can afford.
Reality: There are intuitive solutions available that can be easily managed by both technical and non-technical users. With these tools, a team of just two or three can easily personalize a website of more than a thousand pages.
Instinct™ from Modern Campus is a website personalization engine built specifically for higher education. Hazen has been leveraging Instinct to personalize the Ferris State University's website with a small team of non-technical admins.
"As far as people working on personalization, it is myself and one content creator," Hazen says. "I am not a super web developer and I'm not a super content creator; I'm like one foot in both worlds. The fact that I'm able to do all of it with support for content from one other person is one of the most exciting parts about this tool–minimal staff!"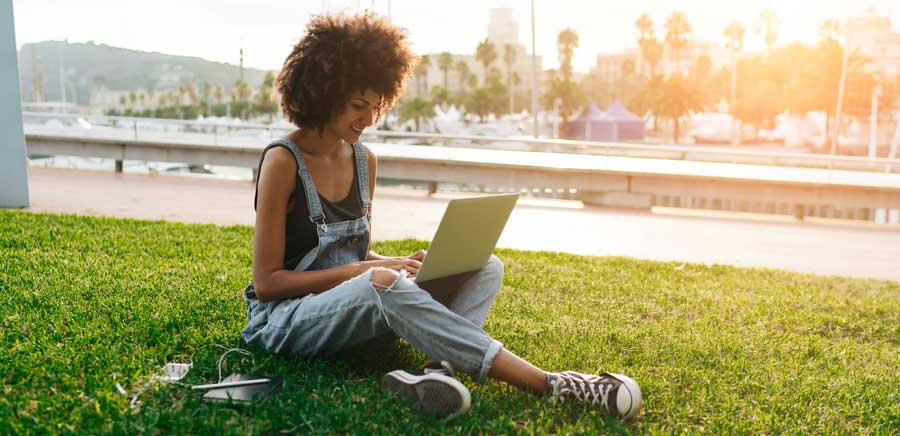 Myth #2: Website personalization requires a lot of time and effort
This myth is related to the prior one. Marketers may think "if it doesn't need a lot of resources, it will take a lot of time."
Reality: In the case of website personalization, the argument is true at the strategic level; web personalization needs strategic, careful planning to meet the needs of both the learner and the institution.
"You have to spend a lot of time in architecture in the context of your market personas," says Stephanie Geyer, Director of Digital Strategy and Innovation at the University of Montana. "We really have to dig in there and understand the pathways they expect to find, and the pathways that they'll take once you present them with the right link names and the right prompts."
However, implementing and launching a personalized website sounds harder than it actually is. Once you know what information you want to present to which personas, launching a personalized web page takes a matter of minutes. With Modern Campus Instinct, Hazen has been able to do it in 15 minutes!
"It's like a 'go thing'," Hazen says. "In 15 minutes or less, you can launch a personalized block long page for sure."
Myth #3: Website personalization is not effective
The challenge isn't that students have unrealistic expectations of college websites. Rather, many marketers set unrealistic goals for personalization, believing it has to be done at the individual level.
The way high-tech and e-commerce behemoths can pull personalization is possible because they have access to tons of real-time user data. Confusing the idea of delivering an Amazon-like experience with competing with Amazon on user experience leads to this unrealistic expectation. Not setting realistic goals of website personalization leads marketers to believe that it's not working.
Reality: The data and information you have (such as in your CRM or SIS about the visitors' geo location and behavior on your website) is sufficient to get started and deliver personalized experiences to your key personas. Keeping expectations realistic and starting small is the key here.
"It's still a higher ed website. It's going to be bloated. It's going to have stuff that doesn't align with our business goals; that's just a reality. But we're moving that needle ever so slowly toward serving the prospective student. And strategically that needs to be the focus, figuring out how we focus on a prospective student user experience on the website," says Hazen.
Higher-ed marketers only need to identify their key personas, segment them and create experiences tailored to those segments.
"When I look at our homepage, I often think, this is the content for the prospective student, this is for the parent and this for the influencer," says Hazen. "We've done research, conducted focus groups, gotten to know them well enough to personalize content that makes sense to them. If you don't know your audience, personalization is going to do you zero good. So, invest in that research."
Still wondering if investing in personalization is worth it?
Hazen says, "I think personalization has so much potential to take those complex processes that students have to go through and break them down. You can see that they completed this step. Now they're going to the next step, so let's present it to them in the CTA."
Hazen personalized the Ferris State University website and saw astonishing results; Ferris State University increased website clickthrough by 2800% using personalization. To understand how Hazen and his small team debunked all these myths and achieved this remarkable feat in just five months, read the complete case study.
Ferris State University Increased Website Clickthrough by 2800% Using Personalization
How a top-ranked national university leverages the Modern Campus Omni CMS and Instinct™ to convert more students
---
Student Experience Website Personalization
Last updated: July 19, 2022