Engage Students Like Customers
Prioritize the non-traditional learner experience and let them engage at their own convenience.
Destiny One is a cloud-based customer lifecycle management software solution made specifically for higher ed administrators serving non-traditional students. It is crafted from the ground up for how you work and who you serve.
Destiny One manages all aspects of the learner lifecycle, allowing you to unite, understand, and control all areas of your business at once. It integrates with main-campus systems, engages students with an Amazon-like experience, optimizes staff efficiency, and provides business intelligence empowering data-driven decisions.
Request a demo of Destiny One today.
"
When people ask me, 'How many of your students are in online courses?' and, 'How many of your students are taking courses at this campus or this campus?' I have access to reporting tools that give me those answers.
Carolyn YoungDirector of Continuing Studies, Western University
Create Student-Centric Processes and Serve Them Effectively
Put Learners in Charge
Using self-service options, learners can enroll, make payments and track progress
Improve Customer Service
Offer exceptional service by empowering staff to answer learner queries efficiently
Gain Useful Insights
Leverage dashboards to see trends and make informed decisions that increase student engagement
Give Learners Self-Service Tools They Can Access Anywhere
33% of online students have to visit campus to make a payment or deal with an administrative issue.
That doesn't make sense.
Destiny One's Student Portal lets your learners manage their own education online and on their own terms. From the comfort of their own computer or even mobile phone, learners can:
Request drops and transfers
Track certificate progress
Check on waitlist status
Access their course calendar
Start, save and submit application forms
Review enrollment and financial history
"
Now they have a portal where they can log in and have control over their own information and that's a huge benefit.
Jennifer HuttonProject Director for Online Education and Research, California Institute of the Arts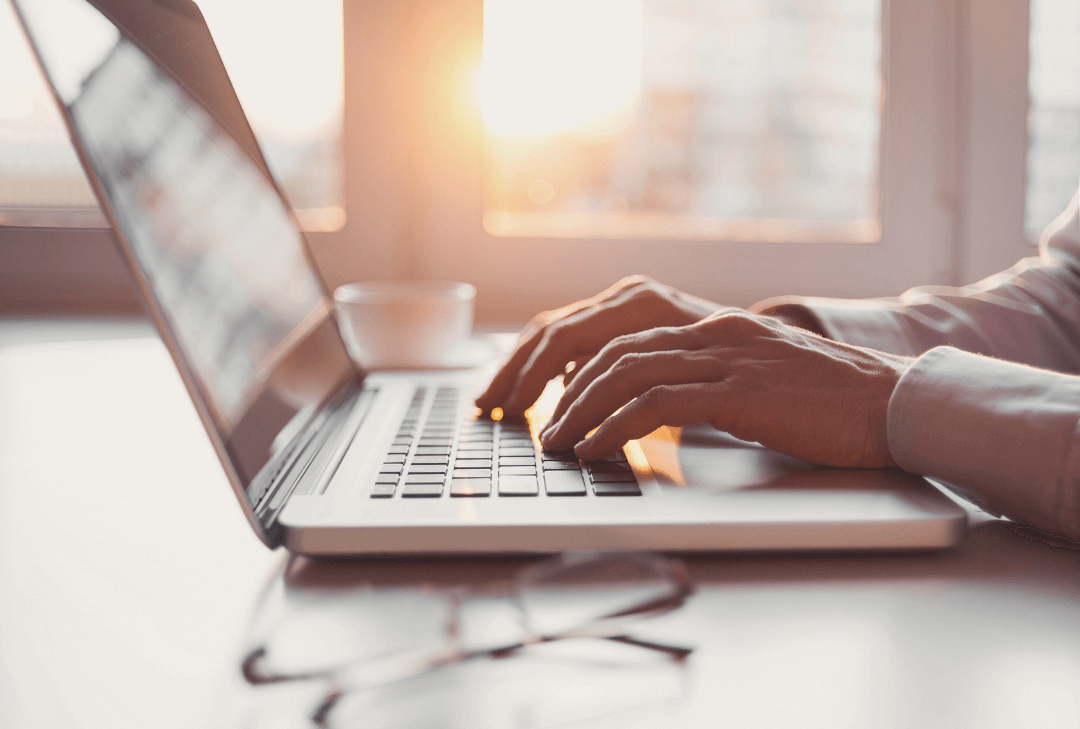 Let Staff Engage With Learners Effectively
Learners leave a school after three bad administrative experiences. You can offer exceptional service by empowering staff to answer learner inquiries efficiently and accurately.
Destiny One customer service workflows are carefully configured based on each staff member's role in your school. This way, whenever a student has an inquiry or needs staff attention, the system can automatically route the request to the right person, so the learner can get the information they need right away and staff don't have to waste time with back-and-forth.
Interact With Real-Time Dashboards
It can be hard to derive meaning from endless numbers and tables. Instead, visualize trends and interact with data to make contextual business decisions.
Destiny One Dashboards, powered by Tableau®, are engaging and powerful data visualizations that will allow you to see trends and operate your business with data-driven intelligence.
Higher education institutions are always gathering data, but often suffer from data overload. Destiny One Dashboards empowers you to leverage data in a user-friendly and actionable way.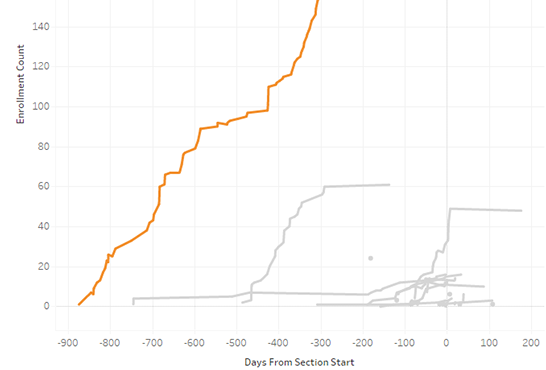 17%
Average increase in client revenue from cart recovery