Manage Student Information Effectively
Access learner information at your fingertips with a system that is easy to use—for both your students and staff alike.
Destiny One is a cloud-based customer lifecycle management software solution made specifically for higher ed administrators serving non-traditional students. It is crafted from the ground up for how you work and who you serve.
Destiny One manages all aspects of the learner lifecycle, allowing you to unite, understand, and control all areas of your business at once. It integrates with main-campus systems, engages students with an Amazon-like experience, optimizes staff efficiency, and provides business intelligence empowering data-driven decisions.
Request a demo of Destiny One today.
"
When people ask me, 'How many of your students are in online courses?' and, 'How many of your students are taking courses at this campus or this campus?' I have access to reporting tools that give me those answers.
Carolyn YoungDirector of Continuing Studies, Western University
Facilitate Student Engagement and Get Access to Meaningful Data
Give Learners the Control
Let learners enroll, make payments and track progress with self-service options
Integrate With Main Campus Systems
Enable a seamless flow of student information across the entire ecosystem
Gain Useful Insights
Leverage dashboards and visualizations to see trends and make informed decisions
Give Learners Self-Service Tools They Can Access Anywhere
33% of online students have to visit campus to make a payment or deal with an administrative issue.
That doesn't make sense.
Destiny One's Student Portal lets your learners manage their own education online and on their own terms. From the comfort of their own computer or even mobile phone, learners can:
Request drops and transfers
Track certificate progress
Check on waitlist status
Access their course calendar
Start, save and submit application forms
Review enrollment and financial history
"
Now they have a portal where they can log in and have control over their own information and that's a huge benefit.
Jennifer HuttonProject Director for Online Education and Research, California Institute of the Arts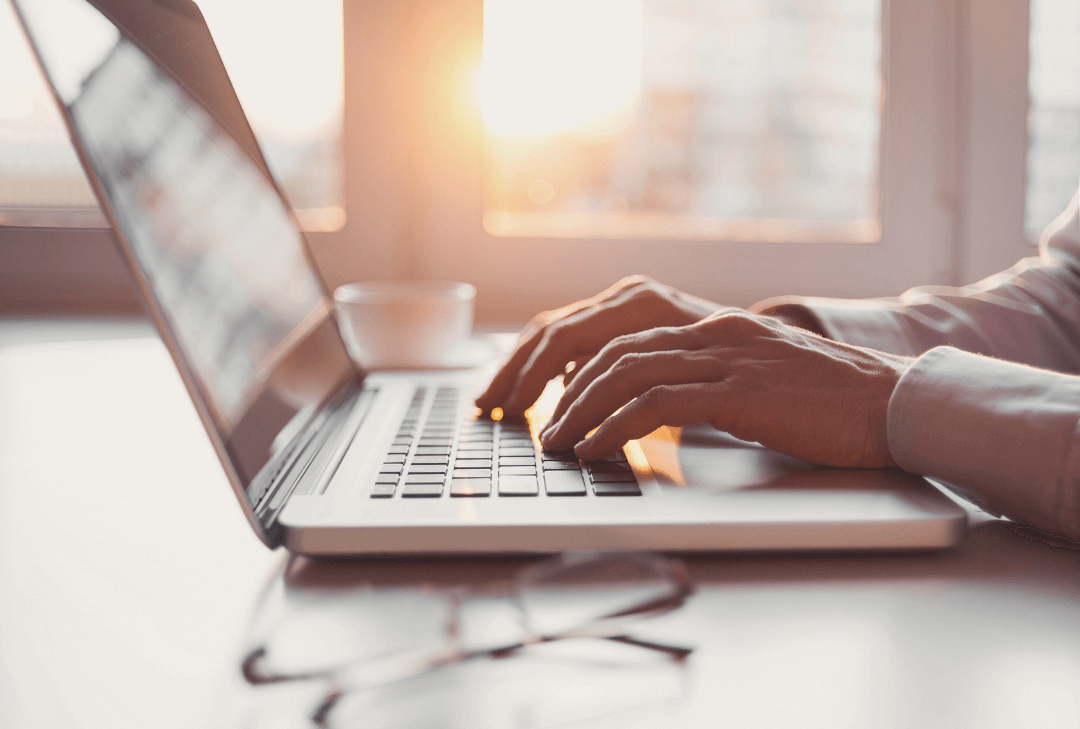 Seamlessly Integrate Into the Larger Campus Computing Infrastructure
Destiny One often replaces many other systems, but it also fits neatly into the larger IT eco-system. The Destiny Connect Framework consists of a number of integration capabilities that give your staff and learners a seamless user experience by ensuring that data flows across all platforms.
By syncing contact, enrollment, and financial data between platforms, you can optimize your marketing efforts, have one up-to-date system of record, and provide top-notch customer service.
Use Data Visualizations to Make Contextual Business Decisions
Effectively leveraging data analytics can be a challenge but it's critical to properly allocate staff time and effort. Destiny One removes barriers to make data functional for continuing education and workforce development divisions.
For example, this dashboard helps you visualize cumulative enrollment count trends over time, relative to a course section's start date to see if a course section tends to fill up months, weeks or days before its start date.
This facilitates numerous decisions—how and when to market the course, how to allocate space and more. If a course tends to fill up very early, you might consider adding a section. If a course tends to fill up very late, you know not to cancel it due to low enrollments in the weeks leading up to its launch.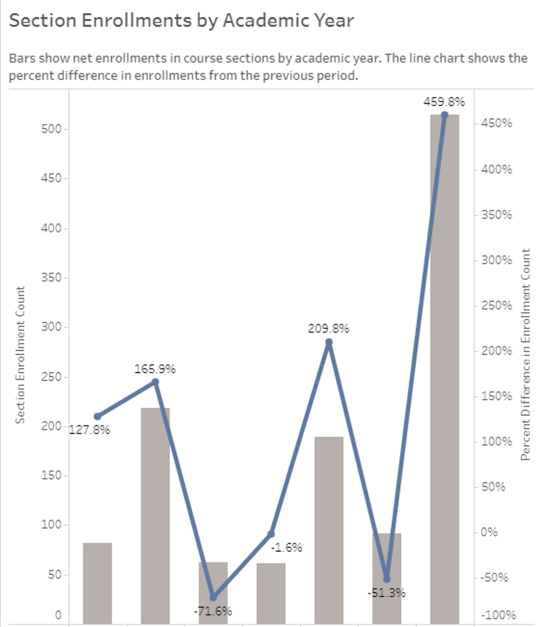 17%
Average increase in client revenue from cart recovery