Grow Your Top Line, Secure Your Bottom Line with Modern Campus
Everybody knows the possibilities are endless in New York. Whether you're in the city, upstate, the Finger Lakes, Long Island or Mohawk County, the potential is there for folks to access exciting work in growing industries.

Workforce education divisions at colleges across New York have a significant opportunity to expand service for their communities while also generating return for their institutions.
Modern Campus Destiny One, the leading SIS for non-traditional education, creates new revenue streams for continuing education or workforce development institutions, while attracting learners at different life stages and delivering a cohesive lifelong learning environment tailored to each student. It simplifies the management of your workforce and professional education programming, while allowing you to deliver students the Amazon-like experience they expect across multiple touchpoints.
Colleges and universities across New York can leverage Modern Campus to close the state's skills gap and drive labor market outcomes.
Modern Campus Customers in New York Include
100%
higher education focus
14%
average enrollment increase across Destiny One customers
Attainment Goal: Progress Check
REACH NY has suggested that a 60% attainment goal by 2030 will be essential to keep the economy humming. That means 3/5 of adults statewide—6.5 million New Yorkers—need to earn a high-quality postsecondary credential (a certificate, a certification, or a degree) in less than a decade.
With Modern Campus, you can maximize the impact of your non-degree courses and programs—which you've already worked hard to create and polish—to meet this critical goal.
Current Attainment Rate: 53.6%
There's much work to be done.
First, while the attainment rate is high, credential-holders tend to be congregated in a few counties, including New York City, Nassau, Albany, Tompkins/Ithaca, Westchester and Saratoga.
Nearly 500,000 New Yorkers need to earn a high-quality postsecondary credential in order to meet the 60% attainment goal needed for the economy to be successful.
This goal is attainable! 1.4 million New Yorkers have some college experience but haven't earned a credential, and another 2.3 million New Yorkers have only their high school education under their belt.
Your Role in Supporting Student Opportunity
New York is an incredibly diverse state, with colleges and universities in each county supporting unique learner populations with different goals and opportunities on their horizons. As such, it's critical to ensure each institution has the flexibility to deliver the experience their learners expect while also maintaining some level of consistency from campus-to-campus to ensure adherence or modern best practices and to support learner mobility.
After all, to help students build pathways to good jobs in sustainable careers, higher education institutions have to do more than create high-quality programming. The offerings have to launch quickly, and show clear ROI to students. What's more, the actual registration and enrollment processes have to be seamless and intuitive, so that they mirror what students are used to experiencing.
Modern Campus Destiny One can help.
"
In this increasingly competitive landscape, Destiny One's flexibility allows us to differentiate ourselves.
John HallVice President for Program Delivery at eCornell, Cornell University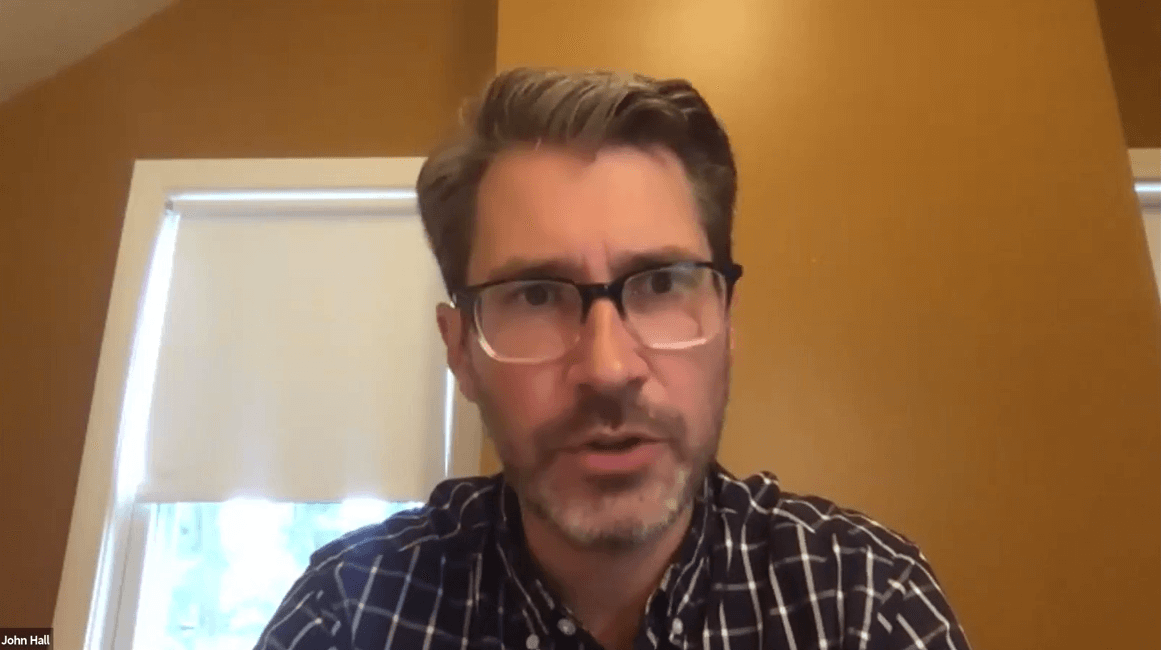 Grow Programs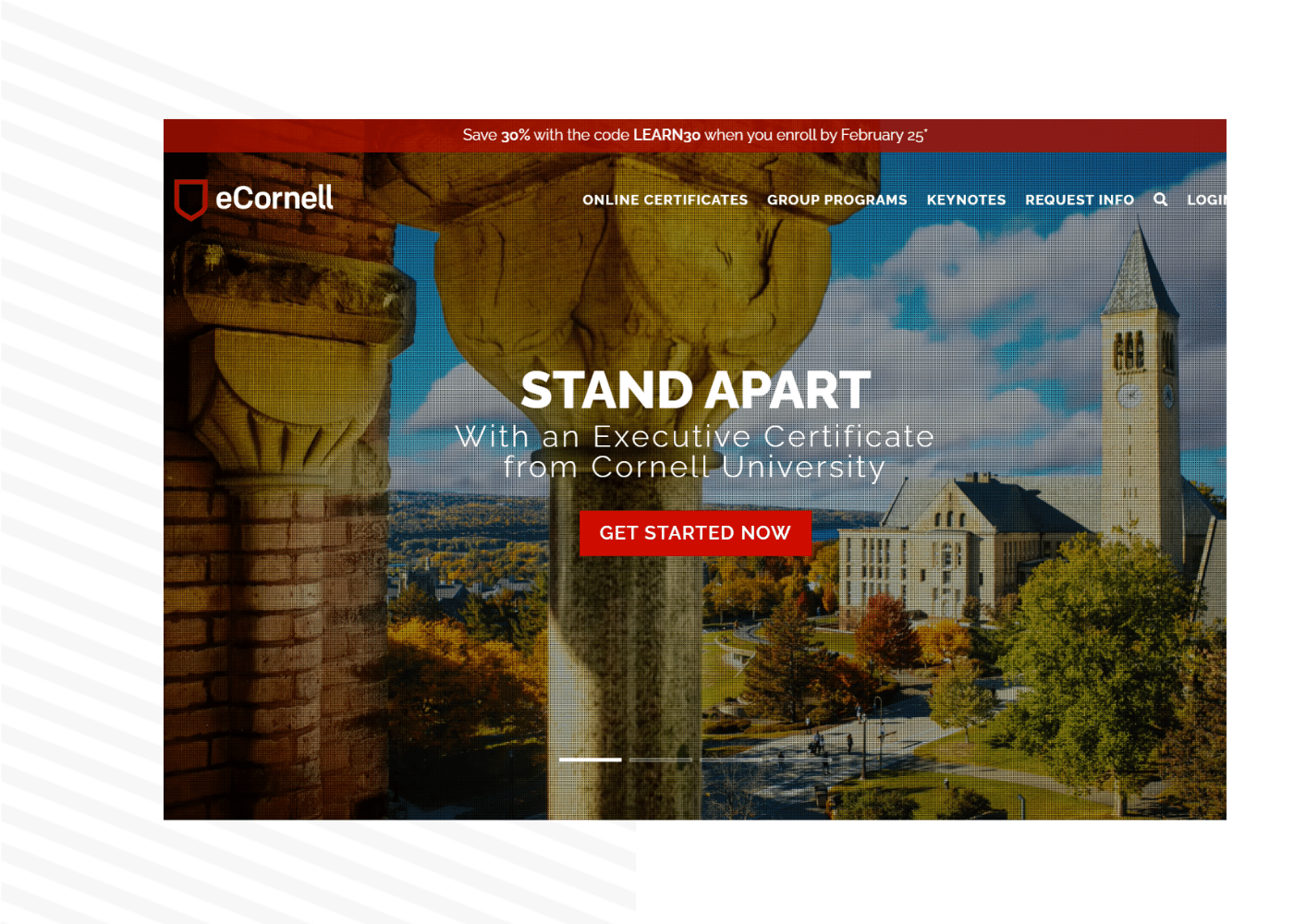 Stay ahead of market demand
Gain efficiency without sacrificing flexibility by uploading courses in bulk, using a template or starting from scratch.


Repurpose offerings
Serve different markets by offering the same course content in multiple delivery formats, locations, packages or price points, and manage it all from one place.
Stack programs with prerequisites
Create stackable offerings that allow students to advance their education without having to do lengthy prerequisite checks (because the system does it for you!).
Improve Efficiency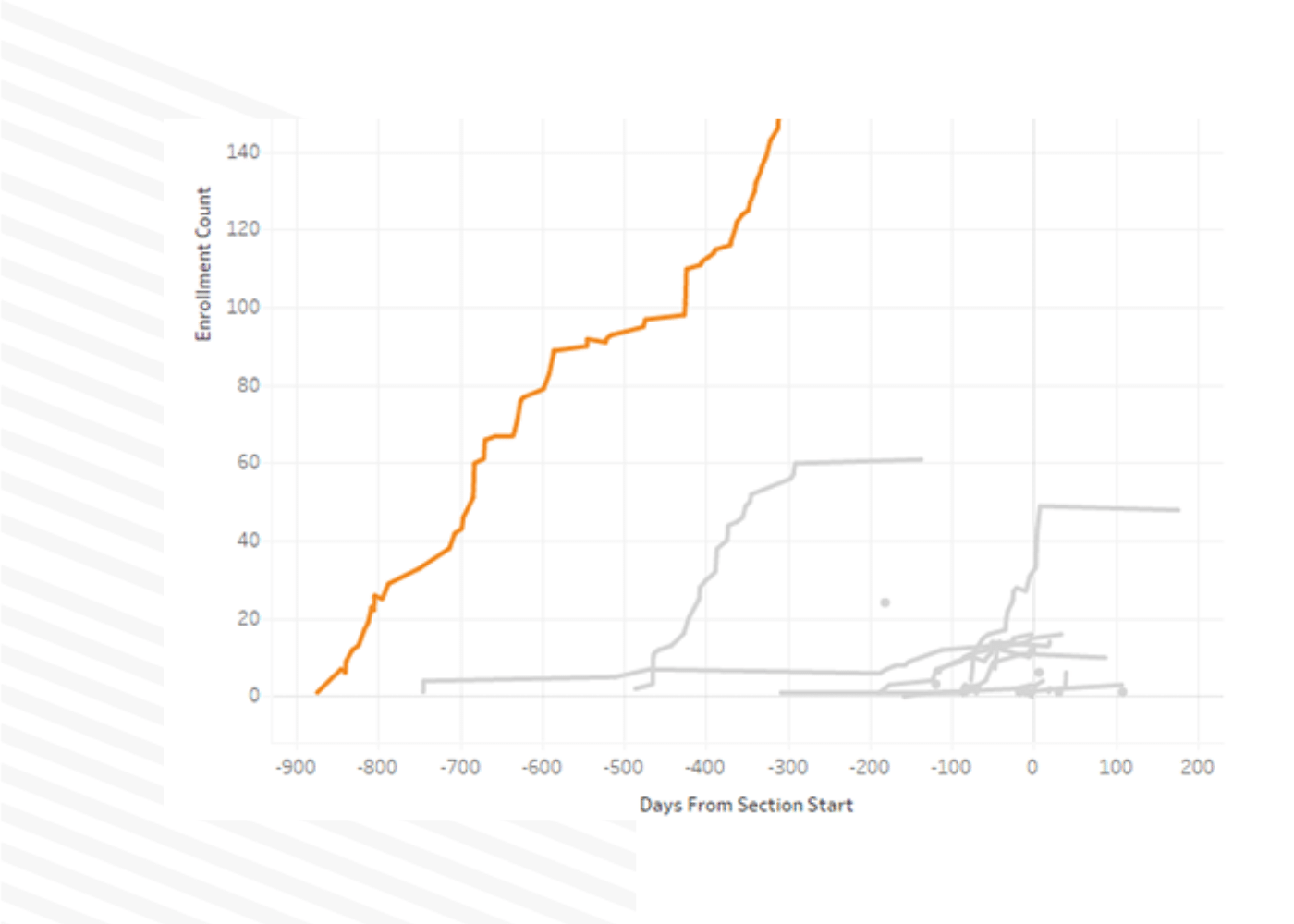 Be "Student-First"
Business processes that put learners first save staff time. When students can self serve, staff aren't bogged down by simple requests.


Allocate effort with business intelligence
With access to out-of-the-box reports and data visualizations, see which activities drive the most impact.
Leverage automation and workflows
Reduce the time staff spend on repetitive work, so they can focus on growing programs and engaging learners.
Stand Out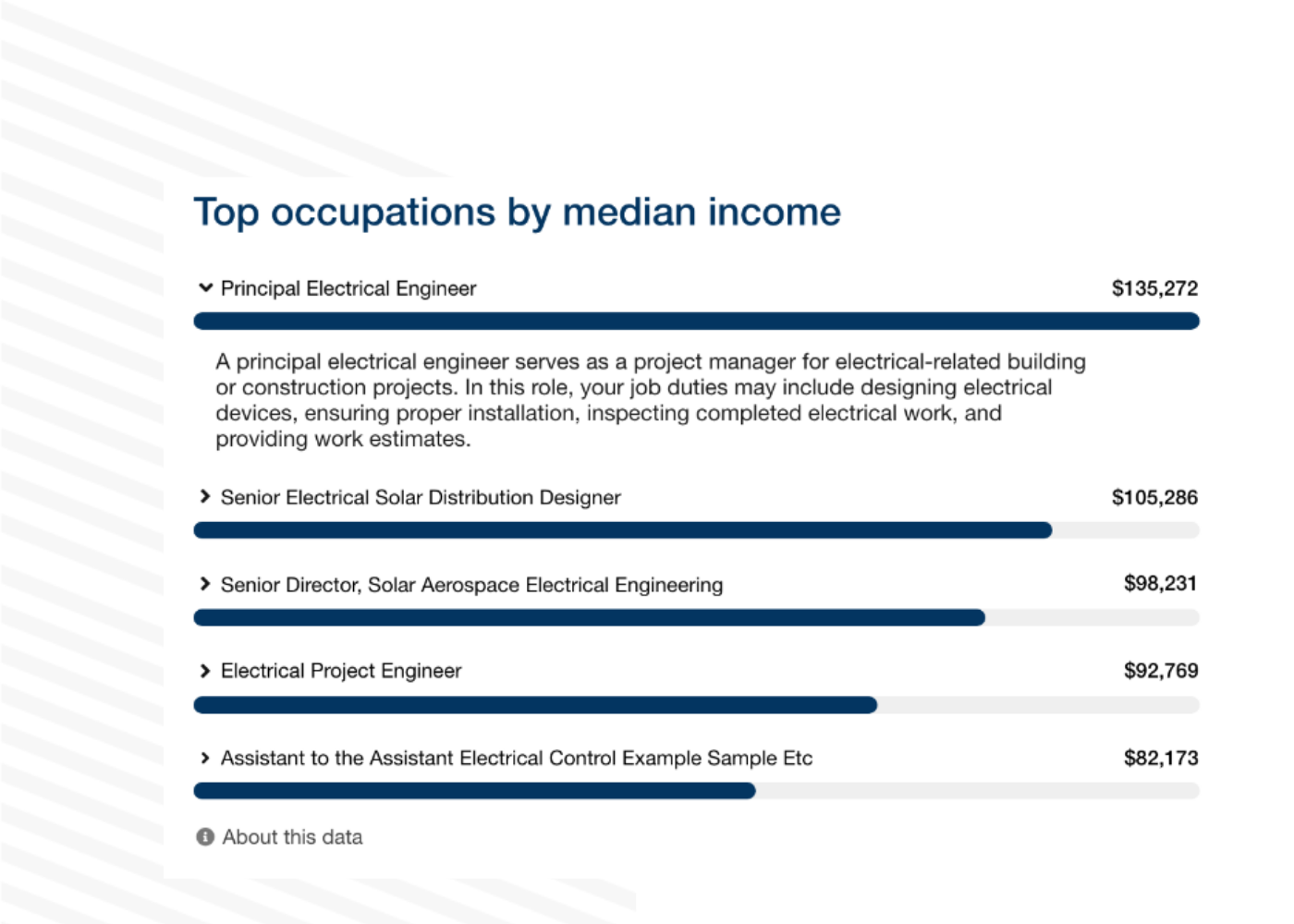 Show students clear ROI
Provide students the labor market data they need to justify their educational investment.


Offer the registration experience they expect
Leverage an optimized checkout with eCommerce best practices to offer students the Amazon-like registration experience they expect.


Help students find you
With automated web publishing and SEO optimization, staff only have to input course info once for it to be found everywhere.
Opportunities to Expand Access to High-Quality Education
The structures are in place for New York to meet its attainment target. Across the state, there's a robust public education network that ensures local access to postsecondary programming for every single New Yorker.
But there's more to be done. Your continuing education or workforce development division has the opportunity to drive meaningful change by supporting education access and credential attainment beyond your current reach, and Modern Campus Destiny One can help you get there.


Minimize Program Launch Bottlenecks
With Destiny One, you can get new programs off the ground and to market quickly so that you can address employer demands and help close the skills gap.

Deliver an Elite Customer Experience
Destiny One's Career Pathways tools help prospective students see the labor market ROI of the courses and programs you offer right from the website. Once they're interested, Destiny One's market leading registration engine brings students through the enrollment funnel and gets them registered quickly and easily.

Offer Upskilling and Reskilling Programming
Modern Campus Destiny One is the leading solution for non-degree higher education programming. We know each institution serves diverse audiences with specific needs, so our solution is flexible enough that you can manage your students while still maintaining industry-leading best practices and complying with relevant security and reporting bodies.
Modern Campus Customers See Results Daily
WHITEPAPER
Three Keys to Increasing Revenue and Growing Enrollments
Budget cuts are challenging but not impossible to overcome. Learn how colleges around New York and across the US are leveraging tailor-made technology to drive non-degree revenue growth.


"
Using Destiny One in the 2020 spring-summer term, we experienced a total enrollment growth of 10%.
Fred AngerExecutive Director of Financial Planning and Strategy for the Chang School, Ryerson University
"
We chose Modern Campus Omni CMS because it was super flexible. It allows us to do a lot of different things within the system and to really push the boundaries of what a CMS can do.
Jason CashDirector of Web Communications, Hope College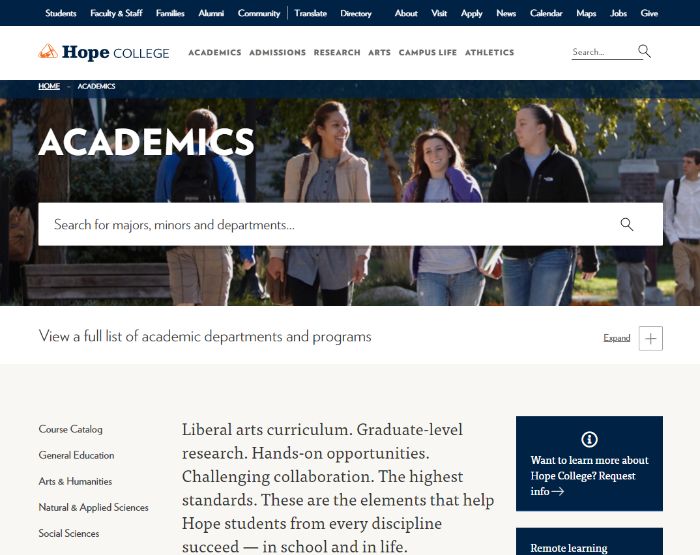 BLOG
3 Ways To Fix Common Challenges for Workforce Education Units
Learn how Destiny One improved Tri-C's administrative infrastructure and enabled workforce development.


"
Our past processes didn't allow students to navigate the registration process in a few clicks. A cumbersome registration process, we believe, will lead to lost students.
Chris MoirExecutive Director of College Hospitality Services & Retail Operations, Cuyahoga Community College

Average annual revenue increase for Modern Campus Destiny One customers stemming from automated shopping cart recovery features.
Download our whitepaper to learn how Destiny One's optimized checkout can transform your website into an enrollment engine.
Already a Modern Campus customer?
Get in touch with your account manager or book a workshop above to learn how you can achieve more with the Modern Campus platform.
Contact Us Now
Modern Campus Destiny One could be the solution you need to close your county's skills gap. Contact one of our solution fit specialists to see how we can help drive your success.