About College of DuPage (COD)
21,000+
for-credit students
28%
of students are age 25 or older
"

Almost everything I do with students lives in Presence in some form. All our student groups, and my whole work, have really been transformed by it.

Jelymar Mejia

How Presence is Connecting More Students to Campus Events & Improving Student Organizations

Illinois's largest community college, College of DuPage (COD), is not lacking in co-curricular opportunities. With nearly 90 student organizations and a robust events calendar, there's always something happening on the college's main campus and regional centers.

But for many years, students struggled to wade through the wealth of options.

"

"Our students are a little overwhelmed sometimes by all of the different opportunities that exist on our campuses. All the posters and bulletin boards; it's a lot to keep track of. Many students—especially if they're new to the college experience and are just trying to prioritize everything—they end up blocking it all out."

Stephanie Quirk

Dr. Stephanie Quirk and her Student Life colleagues agreed that they needed a way to present every opportunity in a way that was organized, consistent and intuitive—getting students excited to participate in Student Life without feeling overwhelmed by all the options.

COD's previous student engagement tool illustrated the potential of a centralized hub to transform campus life. But it lacked key features and capabilities that Modern Campus Presence offered and peer colleges benefited from, including comprehensive data analytics and attendance tracking. COD's Student Life team was also eager to do away with subpar customer support, in favor of Modern Campus's award-winning success team.

"

We left because we wanted more of the capabilities and the features that Presence offered. Presence seemed—and, indeed, it is—more inclusive and well thought out. Also, Customer Service with Presence has been a lot better than with the other platform, which makes a huge difference in how we're able to learn, use and grow the platform.

Jelymar Mejia

With Presence, COD students now know they explore student organizations, sign up for leadership programs, and discover upcoming events on any one of COD's campuses— 24/7 and all in one place, on any desktop or mobile device. That's because partnering with Presence meant the college gained an all-in-one student engagement hub, which they named ChapLife.

As with every Presence-powered hub across hundreds of institutions, ChapLife can be accessed through any web browser or as a mobile app. By centralizing engagement in a reliable, accessible spot, more students have found clubs to join and events to attend.

"

Many students have told us that Presence is a game-changer for them. It's so much more intuitive than any other way of organizing opportunities and advertising events. To know that they don't have to wade through institutional web pages or visit campus bulletin boards to find out what to get involved with—it makes them so much more excited and ready to engage.

Dr. Stephanie Quick

Presence also helps COD students keep their plans organized. With a few clicks in ChapLife, they can sync events to their personal calendar, submit digital RSVPs, join organizations, contact club leadership and so much more.

How Presence is Transforming Student Leadership & Co-Curricular Development

In the 1990s, COD's Office of Student Life staff noticed that many students were eager to take on leadership roles and enhance their communities on campus and off. Yet, students lacked the confidence and competencies to do so effectively. So, COD created The Living Leadership Program—a free, non-transcript leadership certificate program.

Living Leadership started off as an entirely in-person program but by the 2010s, it needed to evolve in order to meet the needs of modern students. Yet, the Office of Student Life found that the program didn't fit well within COD's usual digital spaces, such as its online course platform.

"

We couldn't find our place. It's not a class, but there are requirements. There are required reflections, there's a portfolio created. It's a true co-curricular program. It has academic components to it as well as co-curricular involvement requirements. But it just had nowhere to be until we adapted Presence.

Dr. Stephanie Quirk

Housing Living Leadership within COD's Presence-powered student portal has made the program more accessible than ever before. The key is flexibility; Presence allows the program to be self-paced, with participants selecting from a menu of requirements. Students can watch videos, complete self-assessments, write reflections, check their progress and more—all within ChapLife 24/7.

Participants can even take a semester or two off, and Presence will save their progress.

"

Creating flexible learning opportunities is what we have to do to meet the needs of our students. With the program in Presence, students can be on their own timelines. It makes it so much more accessible and likely that students will start it and complete it.

Dr. Stephanie Quirk

Presence also helps drive Living Leadership's focus on developmental competencies.

Through ChapLife, students can see exactly which of the program's six competencies—confidence, self-understanding, decision-making, social responsibility, other perspectives and verbal communications—is an outcome of each experience, along with why the skill is valuable to their clubs and future employers.

How Presence Will Streamline Club & Org Transitions

COD's Student Life team knows that student clubs and organizations are not static. Club officers, constitutions and meeting times frequently change. Keeping every bit of information updated on an office bulletin board or the institution's website would be impossible.

Fortunately, Presence offers an easy solution for this too. Staff can use Presence to mark an organization as in transition. That action prompts Presence to send a staff-crafted message to the org's student leaders and staff or faculty advisors. Recipients are asked to update or confirm the group's description, meeting details and officer names by a specified deadline. While in transition, groups cannot add any events or accept new members, which helps motivate prompt compliance.

The transition process requires minimal work for staff, while allowing incoming leaders to gain administrative access to their group's page and for outgoing leaders to lose access.

Jelymar Mejia is excited to soon turn this feature on for COD, at no extra charge.

"

Students won't have to come to me for all their transition tasks or questions. It's all built into Presence. It's going to be so much easier for me, the students and their advisors.

Jelymar Mejia

How Presence Will Unite Multi-Departmental Goals & Advance Learning Objectives

Presence has begun to foster conversations about student learning all across the institution, and Dr. Quirk soon foresees multiple departments merging their shared learning objectives into one, unified framework.

That may include programs hosted by Career Service Center, tutoring services from Academic Affairs and DEI e-courses sponsored by the Center for Student Diversity, Equity and Inclusion.

"

Students don't always know or care which office is behind each learning experience. And as staff, we don't want to duplicate our work. So, by uniting our framework, we'll be able to show students that they can achieve each level within a competency in multiple ways; they can do certain DEI programs or leadership programs independently. They can build their own experience.

Dr. Stephanie Quirk

Developing a unified framework within Presence will also allow COD to better understand and assess student learning, so that their programs can continue to be improved in line with students' needs.

"

Building out competencies in Presence has allowed us to have deeper conversations about student development. Some areas don't work with outcomes at all, which is challenging. How do you assess your goals and evaluate student learning? Soon, if an area doesn't have a framework, we can give them one.

Dr. Stephanie Quirk

College of Dupage's Favorite Features
| | | |
| --- | --- | --- |
| Co-Curricular Pathways | Centralized Involvement | Automated Workflows |
| Assign skills and levels to each experience to track student learning outcomes and never let a learning opportunity pass you (or your students) by. Use automation to record and track skill attainment and help students know what they need to do to level up. | Store student org description, update meeting times and locations, create and manage digital forms, manage public and private files and documents, and advertise events and programs in one user-friendly, mobile hub. | Digitize and automate how clubs and organizations register, persist, and transition to drive leadership development and eliminate redundant processes. |
| Learn more | Learn more | |
Related Case Studies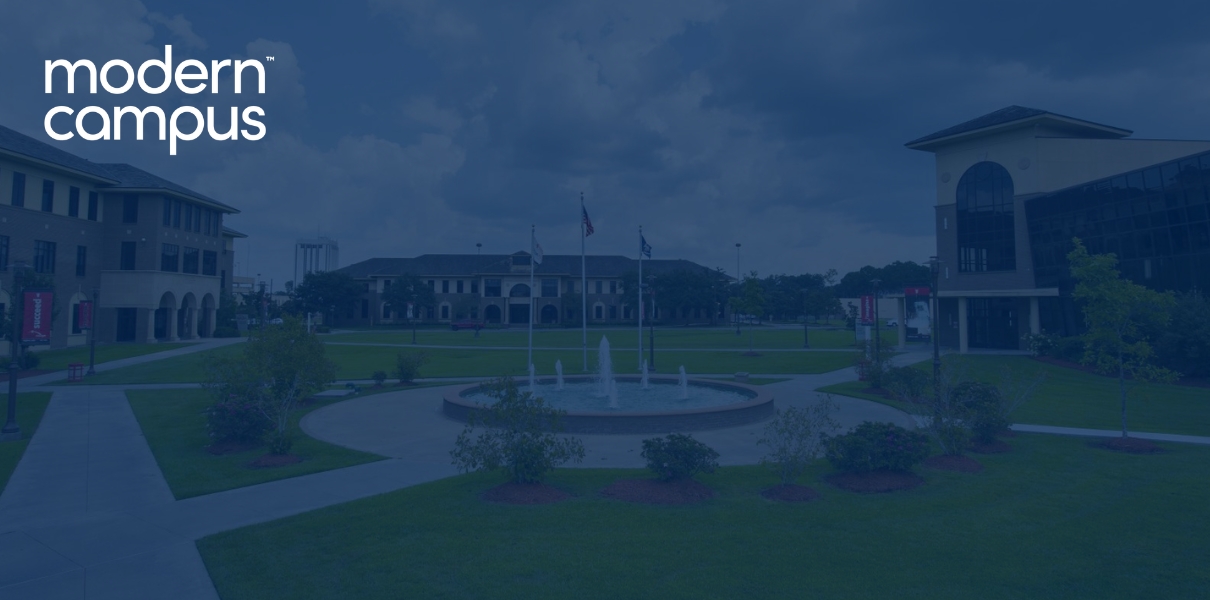 How an urban community college leverages Modern Campus Presence to connect students to campus clubs & organizations, analyze attendance and make data-informed decisions to improve programming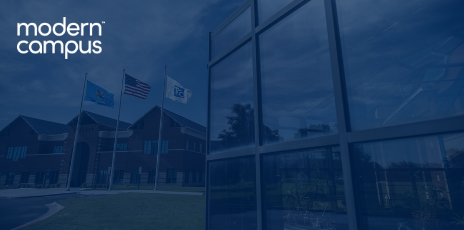 How a two-year, multi-campus college leverages Modern Campus Presence to reduce barriers to engagement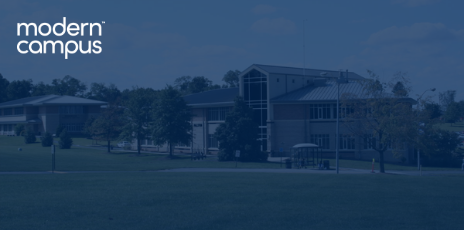 How a suburban community college leverages Modern Campus Presence to engage learners and drive co-curricular strategies
About Modern Campus
Modern Campus is obsessed with empowering its 1,200+ higher education customers to thrive when radical transformation is required to respond to lower student enrollments and revenue, rising costs, crushing student debt and even school closures.
Powered by Omni CMS, DIGARC, Presence and Destiny One, the Modern Campus modern learner engagement platform enables innovative institutions to create a "learner to earner" lifecycle that engages modern learners for life.
Delivering massive personalization, AI-driven recommendations and a modern e-commerce engine, Modern Campus creates a student-first digital experience and removes silos across campus. Presidents and provosts, marketing and IT teams, admissions, registrars, student affairs and CE divisions can partner to attract, enroll, empower, retain, credential and re-engage students with pathways for lifelong learning.
Learn how Modern Campus is leading the modern learner engagement movement at moderncampus.com and follow us on LinkedIn.