Between 2016 and 2017, Concordia St. Paul increased their 5-year graduation rate from 50% to 58%.
About Concordia St. Paul
Customer since 2016
Concordia University, St. Paul is a small, private, Christian-affiliated liberal arts university in St. Paul, Minnesota. Concordia St. Paul serves approximately 1,400 traditional undergraduate students, 1,200 non-traditional undergraduate students, and 1,800 graduate students.
28%
first-generation students
"

We're an urban campus, and we have a high number of commuter students. So we face some challenges when it comes to engaging students on campus. Presence has helped us reach them wherever they are.

Kimberly NewtonStudent Activities & Leadership Development Coordinator

Goals

Collect involvement data more efficiently and consistently

Better understand students' interests to intentionally develop relevant programs

Optimize program development by meeting students where they already are
The Problem
Insufficient Data Collection
Prior to becoming a Modern Camopus Presence customer, Concordia St. Paul relied on a familiar method of data collection: Paper sign-in sheets and disjointed, inconsistent spreadsheets. Jason Rahn, Dean of Students, notes that "before using Presence, there wasn't always consistency in reporting for different events. Now, we're able to have real information at our fingertips."
Proper and consistent data collection is something that is becoming increasingly important on college campuses across the United States. Data has become an integral part of the decision-making process for everything from event planning to retention strategies and accreditation efforts.
"Assessment of outcomes as they relate to student affairs programming has continued to be raised up in the accreditation processes, and not only are we collecting that data but we're evaluating it and using it to make decisions for future growth in our particular departments." — Jason Rahn
The Solution
Embracing the Power of Real-Time Data
On your campus, how long do you typically have to wait for a post-program report to be generated? One day? One week? Longer? That's the reality for many institutions. But waiting for data to be compiled isn't an efficient use of anyone's time, and often, by the time we receive our reports, we're already moving onto the next thing, and those numbers don't affect our decisions.

Concordia St. Paul was done waiting for data.

With Modern Campus Presence, Concordia St. Paul is able to see who is attending their programs in real-time. That means they can instantly know which groups of students are participating in events around campus — and who isn't.

Kimberly Newton, Student Activities and Leadership Development Coordinator, described one way that this data accessibility has already impacted the department's work.

"Just under 7% of our student population is comprised of international students. And homecoming is one of our most-attended events of the year. But with Presence, we were able to see that almost no international students were attending homecoming events. We were able to pass that information on to the student organizers, and we're working to make the event more welcoming." — Kimberly Newton
The Future
Programming with Students in Mind
When the Concordia St. Paul team was searching for a student engagement software solution, they were acutely aware that they needed to know who was showing up to events around campus.
Concordia St. Paul has a large population of commuter students, and it was especially important to their team that those students be included in the events happening around campus. In order to do that, Concordia St. Paul looked to the data it was collecting with Presence.
Garret Hultgren, Student Body Vice President of Finance and Clubs, spoke about what it means to him as a student leader to be able to have this data easily and rapidly accessible:
"Presence allows me to use actual involvement data in my decision-making process. It helps inform which spaces, or days, or times might get the best turnout, and we can really intentionally build programs with particular types of students in mind." — Garret Hultgren

Concordia St. Paul's Favorite Features
| | | |
| --- | --- | --- |
| Real-time involvement analytics | Simple, customizable reporting | Delightful customer support |
| It's the data you want, customized, live, and on-demand. | We make complex data easy to digest and act on. | Our Customer Success and Support teams have your back, no matter what. |
| Learn more | Learn more | |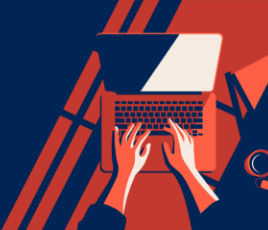 Tackle your biggest challenges
We're looking to topple the ivory tower.
Do you want to see how? Let's talk.
About Modern Campus
Modern Campus is obsessed with empowering its 1,200+ higher education customers to thrive when radical transformation is required to respond to lower student enrollments and revenue, rising costs, crushing student debt and even school closures.
Powered by Omni CMS, DIGARC, Presence and Destiny One, the Modern Campus modern learner engagement platform enables innovative institutions to create a "learner to earner" lifecycle that engages modern learners for life.
Delivering massive personalization, AI-driven recommendations and a modern e-commerce engine, Modern Campus creates a student-first digital experience and removes silos across campus. Presidents and provosts, marketing and IT teams, admissions, registrars, student affairs and CE divisions can partner to attract, enroll, empower, retain, credential and re-engage students with pathways for lifelong learning.
Learn how Modern Campus is leading the modern learner engagement movement at moderncampus.com and follow us on LinkedIn.