About Sheridan

College
27,000+
full-time students
The Challenge
Higher education institutions require a solid technical foundation to have the support in place to serve modern learners. This means having a system that can be flexible and agile in times where the modern learner requires flexible and accessible courses that work with their schedule.
For Sheridan College, they reached a fork in the road when it came to the future of their infrastructure to serve students: perpetuate their current system or go into the market and find something new.
"The technical infrastructure we built for our home-based solution was coming to an end of life," said Brian Smith, Project Portfolio Manager at Sheridan College.
Ultimately, the team chose to move away from their home-grown system and begin the search for a new system.
The Solution
Through their process of finding the right system for their needs, potential options were scored on how well the system could provide solutions for their institution.
To help improve the learner experience while establishing operational efficiency across their department, they chose Modern Campus Lumens.
"
Many products live in a vertical service market, like higher education. There are a set of products that stand out as best of class and Modern Campus was in that category.
Brian Smith
The Process & Key Advice
Like many implementations, some hiccups arose. Sheridan engaged the executive leadership team at Modern Campus who responded with the right team to tackle the obstacles.
"Since then, we have been able to work with a single point of contact that has been able to help us get through these challenges" said Arn Kashino, Director of Portfolio and Vendor Relationship Management at Sheridan College.
Kashino points out that having key contacts at various levels of the company is critical to ensuring the implementation process runs as smooth as possible.
"We now have a relationship at the project level and at the executive level, not just as an escalation point, but as an understanding of the status and getting things resolved," he said.
Relationship building is the foundation for any good implementation, and it's important for everyone to be on the same page. This way, there are solid resources on the vendor and client teams.
Laying out expectations with the teams is the key to establishing a strong project plan.
"When you're entering these projects, spend time to set out your expectations, roles and responsibilities," Smith said.
It is important to bring resilience to the table, and to build that into your plan. "You have to build in resource resilience and continuity because there are going to be gaps in the project resource plan, and you are going to have to fill that," Smith said.
With this foundation laid down—a strong relationship, expectations laid out and a level of resilience built-in—then an implementation process is set up for success.
"
We are excited about every feature, we are truly excited about a more granular, localized administration in the continuing education functional space to provide us more agility so we can respond faster to opportunities.
Brian Smith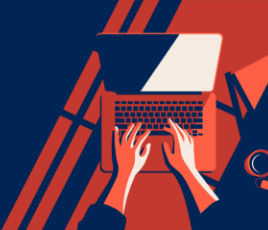 Tackle your biggest challenges
We're looking to topple the ivory tower.
Do you want to see how? Let's talk.
About Modern Campus
Modern Campus

is obsessed with empowering its nearly 2,000 higher education customers to thrive when radical transformation is required to respond to lower student enrollments and revenue, rising costs, crushing student debt, and administrative complexity.
The

Modern Campus engagement platform

powers solutions for non-traditional student management, web content management, catalog and curriculum management, student engagement and development, conversational text messaging, career pathways, and campus maps and virtual tours. The result: innovative institutions can create a learner-to-earner lifecycle that engages modern learners for life, while providing modern administrators with the tools needed to streamline workflows and drive high efficiency.
Learn how Modern Campus is leading the modern learner engagement movement at

moderncampus.com

and follow us on LinkedIn.