About Fort Valley State University
2,300
undegraduate students
60+
registered student organizations
"

I've been working at FVSU for nearly 18 years, so I know that we've long struggled to quantify engagement. With Presence, we finally can. We have numbers to prove the impact of our work.

Brian Byrd

The Challenge

Overly complex processes created barriers to engagement and a lack of accurate, reliable data was hurting Student Affairs's reputation.
The student affairs team at Fort Valley State was tired of hearing, "There's nothing to do on campus." They heard it constantly—claims about a lack of student engagement and the value of it in the first place.
But these myths weren't being spread by students; they were originating from institutional leadership. VPs and deans contended that they heard whispers of students being bored on campus without enough programs to attend or student orgs to join. The student affairs team knew that wasn't true; they saw students engaging in exciting ways each and every day.
They only had anecdotes though. It was their team's stories pitted against institutional leadership's stray observations. Brian Byrd, FVSU's director of student life, knew that he needed better proof. He needed data—numbers that were reliable and accurate—in order to paint a full, vivid picture of student life.
FVSU had previously relied on other software for engagement data, but the process for collecting it was cumbersome and the scope was limited. And in 2018, the platform altered much of its functionality (as a result of the company being bought out), leading to massive confusion among students and staff. Plus, FVSU lost access to some features they had been using day in and day out—told they could only get them back if they paid for upgraded modules.
"
When we first brought on Presence, some students asked 'why did we have to change?' And we said, 'hey, we didn't leave Org Sync; Org Sync left us.' We were given Engage, and we can't do what we want—or need, really—to do with it.
Brian Byrd
At the same time, another challenge had long been brewing: A disruption to FVSU's community. As Brian Byrd put it:
"20 years ago, you didn't have cell phones with the internet on them. So everyone came to the student union to find out what was going on on campus, and that would lead to some great interactions. But now, with social media, there tends to be less of students coming together in person. They're in their own silos. So, when we host a program, we know that students often won't arrive when it first starts; they'll wait and see if people are talking about the event on social media and then they'll decide if they want to come. It really changes our dynamic of interactions."
The internet was seemingly an impenetrable barrier to the organic in-person community building of the past. Then Brian and his teammates had an idea: What if they could bring all of the online silos into one place, essentially creating a virtual student union—a place where students could find out about upcoming events and discover new student orgs?
That's when a teammate mentioned Modern Campus Presence...
The Solution & Results
The FVSU team discovered that Presence had all the features they were looking for... and more. And unlike FSVU's previous tool, they got access to all of Presence's features, including unparalleled support from the award-winning Costumer Success team, for one set price. They didn't have to wait long to use it all either; their personal Costumer Success Expert helped them set up and debut Presence on campus within just two months.
Card-Swip Technology & Digital Forms Streamline Processes
FVSU was immediately able to free themselves of paper forms. This meant saying "so long" to messy, impossible-to-read handwriting; "farewell" to students crumpling up forms in their backpacks; and "adieu" to the tedium of typing names into Excel.
Instead, they're creating their own customizable digital forms. These include forms for registering new student orgs, submitting budgetary requests, registering campus events, and so much more. And with automated workflows and conditional logic built in, communication between students and among campus offices is infinitely smoother.
Student leaders are especially relieved to no longer need to corral event attendees to sign check-in lists. Attendees simply swipe their student IDs via any smartphone or tablet. It saves time, keeps things organized, and unlocks more accurate data than standard attendance lists.
"

After using mobile check-in, students have all said 'that was so much easier than having scribbled names on paper.' Especially for groups that have to send out national reports, like sororities and fraternities. They ask us, 'is there any way to get a roster?' and we're now able say 'you already did the hard work for us by doing the sign in. Here, we'll send the complete spreadsheet to you.' And they're like 'that's it?!' It's infinitely easier than they've come to expect from the drawn-out processes of the past.

Brian Byrd

Another streamlined process involved post-event feedback forms, which FVSU also switched from paper to digital through Presence. Students who host programs no longer groan at the prospect of asking their peers for feedback, plus Byrd and his team get access to a wealth of student opinions about individual events and campus life overall.

"

It becomes less about, 'oh, we went to orientation and it was fun.' We start to see there's a science behind what we're trying to deploy. And then if students start to report back any programs they're not pleased with, then that lets us know moving forward how we need to adjust the program.

Brian Byrd

Data Reveals the Student Life Team's Successes

To Byrd's immense delight, he is now combining the positive feedback with the data that Presence automatically compiles from mobile check-in to boost Student Affairs's reputation. The numbers can't lie, and they're telling the true story of engagement.
"
We're now making the argument that student affairs is about way more than just 'having fun.' Like, this is the actual value that we're bringing to the institution. We're able to say here's 10 thousand, 20 thousand, 30 thousand hours of engagement. It's become something that we can quantify and make tangible versus debating it in the abstract.
Brian Byrd
Digital forms, mobile check-in, and an unprecedented amount of data have together cleared away obstacles that previously kept students from engaging in co-curricular opportunities.
More students are breaking out of their niche silos and trying out things they never have before. They're also able to find out about events, student organizations, service-learning opportunities, and more via FSVU's student engagement portal, powered by Presence. It's the virtual student union they've long dreamed of.
Fort Valley State University's Favorite Features
| | | |
| --- | --- | --- |
| Mobile Check-in Technology | Digital Forms Builder | Real-Time Analytics |
| Swipe and scan existing student ID cards via phones and tablets to create a extensive attendance collection network, powered by the Cloud and integrated with SIS data. | Design custom forms that will be a breeze for staff to process and that students will actually want to fill out. | Measure participation live and over time to guide decision-making, increase transparancy and better understand your leaners—all without any uploads or spreadsheets. |
| Learn more | Learn more | |
Related Case Studies
How a multi-campus university engaged a quarter of its student body through its Modern Campus Presence portal within one week of its launch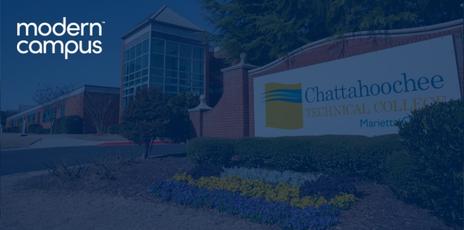 How a public technical college gamifies and strengthens co-curricular engagement using Modern Campus Presence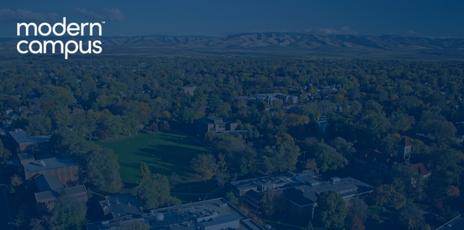 How a rural, private, liberal arts college leverages Modern Campus Presence to guide campus programming and student organization strategie
Manage and track student engagement and skills development inside and outside the classroom to drive student retention and outcomes.
Explore the leading student engagement and development platform.
About Modern Campus
Modern Campus is obsessed with empowering its 1,200+ higher education customers to thrive when radical transformation is required to respond to lower student enrollments and revenue, rising costs, crushing student debt and even school closures.
Powered by Omni CMS, DIGARC, Presence, Signal Vine, and Destiny One, the Modern Campus modern learner engagement platform enables innovative institutions to create a "learner to earner" lifecycle that engages modern learners for life.
Delivering massive personalization, AI-driven recommendations and a modern e-commerce engine, Modern Campus creates a student-first digital experience and removes silos across campus. Presidents and provosts, marketing and IT teams, admissions, registrars, student affairs and CE divisions can partner to attract, enroll, empower, retain, credential and re-engage students with pathways for lifelong learning.
Learn how Modern Campus is leading the modern learner engagement movement at moderncampus.com and follow us on LinkedIn.