About Gardner-Webb University
1,300+
undergraduate students
80%
students living in campus housing
40+
registered student organizations
"

Presence takes all of the guesswork out of engagement. We know which students came to which events, and who's a member of which student club or org. We know their demographic so we can figure out what's working well and what's not. It's fantastic. Presence has been a really great blessing.

Hope Saunders

The Challenge
When Hope Saunders was hired as Gardner-Webb's first Assistant Director of Student Engagement in March 2022, she was given a single ambitious goal: improve GWU's student clubs and organizations.
She started by getting to know each registered club and org.
Sounds like a simple task, right? Saunders assumed so, but she was quickly proven wrong.
GWU wasn't keeping track of each org, meaning she couldn't review basic facts about each, such as their meeting times, event history or leadership structure. She had no way of assessing any org's success. Quickly contacting each president for answers wasn't an option either, as documentation often only listed the group's name and advisor.
Saunders was especially frustrated by her inability to promote engagement.
"
If a student was interested in a club and they asked me 'What do they do? When do they meet? Who do I contact?,' I'd have to say 'Those are good questions. I don't know how often they meet. I don't know what kind of events they do. I don't know who's the club president. I can tell you who the advisor is. That's pretty much all I've got.
Hope Saunders
For many students, lack of transparency and visibility was an insurmountable barrier to engagement. Students couldn't get involved in clubs and orgs without knowing their options, and staff couldn't help clubs and orgs improve without insight into current operations.
Gardner-Webb needed an effective, reliable way of documenting and tracking student-run activities. Otherwise, Saunders couldn't achieve the primary goal of the brand-new role she was hired for.
The Solution & Result
Boosting engagement with an up-to-date clubs & org database
Presence's centralized involvement tools have been a game-changer for GWU's clubs and orgs. Saunders now has one place to store all group descriptions, meeting times and locations, public and private documents, digital forms, program info and so much more.
"
Now, if I meet a student who wants to get involved, I can point them towards Presence's 'Organizations' tab to find a club they may be interested in. The student can click on any club's Presence profile to see the club's mission, their meeting schedule and upcoming events. Additionally, they can reach out to the club through the 'Contact' feature and ask any questions they may have before joining.
Hope Saunders
Incentivizing students through funding
Saunders isn't working overtime to maintain this database herself; she wisely incentives student org leaders to update it on their own. Her secret: making accurate, up-to-date recordkeeping a funding requirement—a fair deal that students have embraced.
"
I tell them: if you want funding and you want a successful club, this is one of the requirements. You have to keep Presence up to date. Initially, I was hesitant to make this a requirement and was anticipating some opposition from the club leaders. However, during our initial meeting, the club leaders were very receptive to the integration of Presence. I think they appreciate the structure that Presence offers.
Hope Saunders
Promoting opportunities through the web portal & app
Student leaders also love how Presence helps them promote events. Any event they schedule is automatically added to GWU's event calendar, which all students see on Webb Watch—the university's one-stop-shop web portal & app powered by Presence.
Students can easily find events through filtered tags and categories. Plus, in just one click, they can sync an event to their personal web calendar or contact the hosts.
"
I tell students all the time: if you want to get involved, go to the Organization's tab. It literally has them all; you can see them with a simple scroll. And the same thing with events. You can even filter by date. If you have a free afternoon, you can always find things to do during that time.
Hope Saunders
Improving organizations & promoting accountability through visibility
Thanks to Presence, Saunders can finally help organizations survive and thrive. Through the up-to-date events calendar, she always knows what each club and org has planned. This has proven crucial to risk management.
"
I have an eye on everything, which is really nice. I can prevent students from spending money that they shouldn't be spending or playing movies that they don't have the rights to. Or, since I see their event requests come through, if they want to have a bonfire, I can tell them that they'll need a burn permit and show them how to do that.
Hope Saunders
Presence's extremely customizable forms builder also prompted Saunders to design event evaluation forms, which students are required to complete within 48 hours after all events. It's fostered a culture of self-assessment and reflection among GWU student leaders, encouraging students to develop strategic goals and improve their event-planning skills.
It's also led to greater accountability—which Saunders knows students will need to get used in order to succeed in the job market after graduation.
"
Presence is teaching students: when you get out into the real world, anytime you spend money, complete a task, hold a meeting or have an event, you're gonna have to document it somehow and evaluate it for your high-ups to see that you're doing your job and doing it well. That's how the world works, and we want to prepare them for life after graduation.
Hope Saunders
Tracking student involvement and developing interventions
In addition to having a complete view of all upcoming events, Saunders can now also see exactly which students show up.
All it takes is swiping each student's ID card or inputting their ID number into Presence from any mobile device. Presence then generates a breakdown of the attendees by Saunders' favorite demographics, allowing her to see which sort of students favor which sorts of events.
It also helps her find unengaged students and intervene to support retention.
"
If a student is thinking about leaving or transferring, I can look at their user profile and see if they've been engaging. What things have they been coming to? Did they go to things at the beginning and fizzle out? I can see warning signs that a student may be struggling and point them right toward events or clubs they might be interested in.
Hope Saunders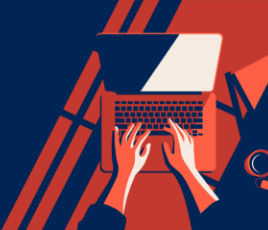 Tackle your biggest challenges
We're looking to topple the ivory tower.
Do you want to see how? Let's talk.
Gardner Webb University's Favorite Features
| | | |
| --- | --- | --- |
| Unified Events Hub | Organizations Directory | Centralized Forms Management |
| Promote every co-curricular event, whether it's planned by staff or students, in your one-stop-shop web portal & mobile app. | Give students 24/7 access to the information they need to get involved, with a searchable, filterable listing of clubs, teams and departments. | Use drag-and-drop technology to build beautiful forms for anything, from event registration to student elections, event reflections, funding requests and more. |
| Learn more | Learn more | |
Related Case Studies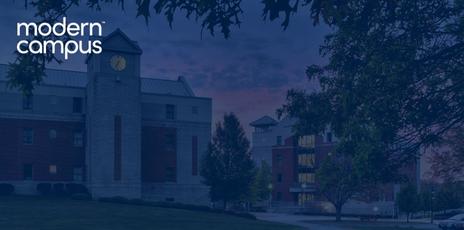 How a private, suburban university uses points awarded through Modern Campus Presence to build a culture of greater student engagement, starting with incoming students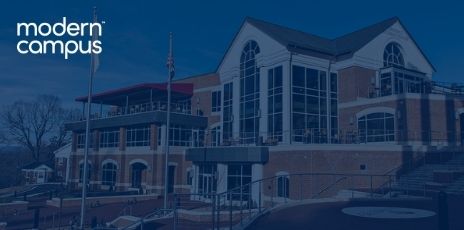 How a small, faith-based university leverages Modern Campus Presence to elevate co-curricular learning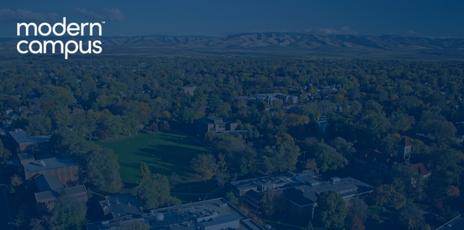 How a rural, private, liberal arts college leverages Modern Campus Presence to guide campus programming and student organization strategies
About Modern Campus
Modern Campus is obsessed with empowering its 1,200+ higher education customers to thrive when radical transformation is required to respond to lower student enrollments and revenue, rising costs, crushing student debt and even school closures.
Powered by Omni CMS, DIGARC, Presence and Destiny One, the Modern Campus modern learner engagement platform enables innovative institutions to create a "learner to earner" lifecycle that engages modern learners for life.
Delivering massive personalization, AI-driven recommendations and a modern e-commerce engine, Modern Campus creates a student-first digital experience and removes silos across campus. Presidents and provosts, marketing and IT teams, admissions, registrars, student affairs and CE divisions can partner to attract, enroll, empower, retain, credential and re-engage students with pathways for lifelong learning.
Learn how Modern Campus is leading the modern learner engagement movement at moderncampus.com and follow us on LinkedIn.