"
Presence is a true student engagement software. It's not online conversations, it's sending them to a place where they can engage in person.
Jo ChaseStudent Engagement Specialist
About Harford Community College
7,000
degree-seeking students
35
registered student organizations
The Challenge

Without sufficient engagement data, the Student Life team was unable to assess students' needs and design compeling programs

How do you compel commuter students to stay on campus outside of class to attend programs? Convincing students of the value of co-curricular engagement is especially challenging given that the overwhelming majority—80%—of today's college students work, with 39% working full time.

For Harford Community College, the challenge is compounded by geography; the college is located in a rural/surban area which means that public transportation options—which students rely upon heavily—aren't very abundant.

Harford's Student Life team knew that in order to engage students, they needed to design build programs that are compelling and meet students when and where they are. Trouble was, without access to reliable engagement data, Student Life didn't know their students' interests and availabilities.

The Solution

Leverage user-friendly tech tools to reach more learners and harness powerful analytics to understand students' needs, interests and challenges

Goal #3 on Harford Community College's 2013-2017 strategic plan was to "develop resources and infrastructure required to meet future challenges." One strategy they identified for this was to "invest in technology that will increasingly support student success and employee productivity."

"

Our students are coming to us as digital natives. If we don't create systems around tools that they'll use and understand, then we're not going to thrive in the way that we could.

Beth MosserAssociate Dean of Academic Operations

Modern Campus Presence was one of the first tools that Harford turned to in order to meet this goal. Rather than requiring Harford's students to adapt to fit the college, the college adopted a tool that fit how students already obtain information.

Harford was able to combine knowledge of the public transit schedule with Presence's data insights, showing their Student Life staff the best days, times, and spaces to host programs for their students. Additionally, Presence's simple interface and mobile app makes it easy for students to learn about what's happening on campus, even if their daily route doesn't take them past the Student Center.

Having access to real-time data has also been extremely rewarding. By knowing, in the moment, who is and isn't attending programs, staff and student leaders can make adjustments to improve their programs and engage more learners. College leadership is especially thrilled to have discovered a long-term statistic: students who attend events are 53.7% more likely to persist through to the next academic year!

"

I'm inspired when I see our student leaders naturally use Presence to make better decisions based upon the data they have in front of them.

Beth Mosser
Harford Community College's Favorite Features
| | | |
| --- | --- | --- |
| Real-Time Analytics | Digital, Mobile Marketing | Custom Demographics |
| Make decisions that improve programs and better support students by knowing, in the moment, who you are—and aren't—reaching. | Simplify how students find involvement opportunities through a centralized, one-stop-shop mobile engagement portal. | Synchronize custom demographic attributes—like major, class, birth year, grant status and more—to build a complete picture of involvement, and learn how to improve it. |
| Learn more | Learn more | |
Related Case Studies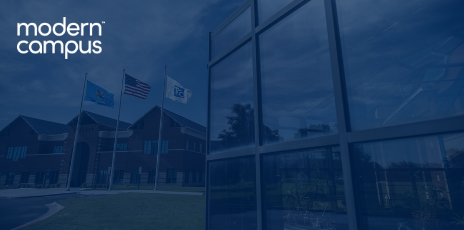 How a two-year, multi-campus college leverages Modern Campus Presence to reduce barriers to engagement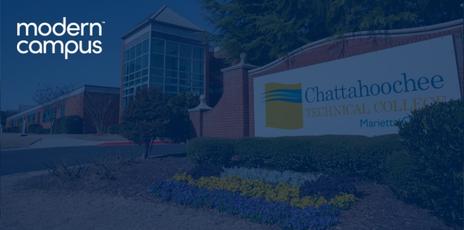 How a public technical college gamifies and strengthens co-curricular engagement using Modern Campus Presence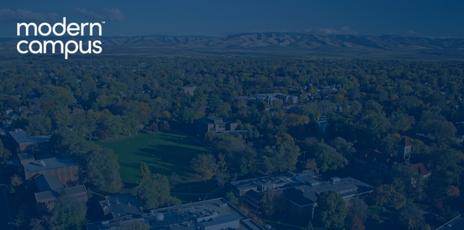 How a rural, private, liberal arts college leverages Modern Campus Presence to guide campus programming and student organization strategie
Manage and track student engagement and skills development inside and outside the classroom to drive student retention and outcomes.
Explore the leading student engagement and development platform.
About Modern Campus
Modern Campus is obsessed with empowering its 1,200+ higher education customers to thrive when radical transformation is required to respond to lower student enrollments and revenue, rising costs, crushing student debt and even school closures.
Powered by Omni CMS, DIGARC, Presence, Signal Vine, and Destiny One, the Modern Campus modern learner engagement platform enables innovative institutions to create a "learner to earner" lifecycle that engages modern learners for life.
Delivering massive personalization, AI-driven recommendations and a modern e-commerce engine, Modern Campus creates a student-first digital experience and removes silos across campus. Presidents and provosts, marketing and IT teams, admissions, registrars, student affairs and CE divisions can partner to attract, enroll, empower, retain, credential and re-engage students with pathways for lifelong learning.
Learn how Modern Campus is leading the modern learner engagement movement at moderncampus.com and follow us on LinkedIn.