About LSU Online & Continuing Education (LSU OCE)
30+
corporate training partnerships
150+
years of academic quality at LSU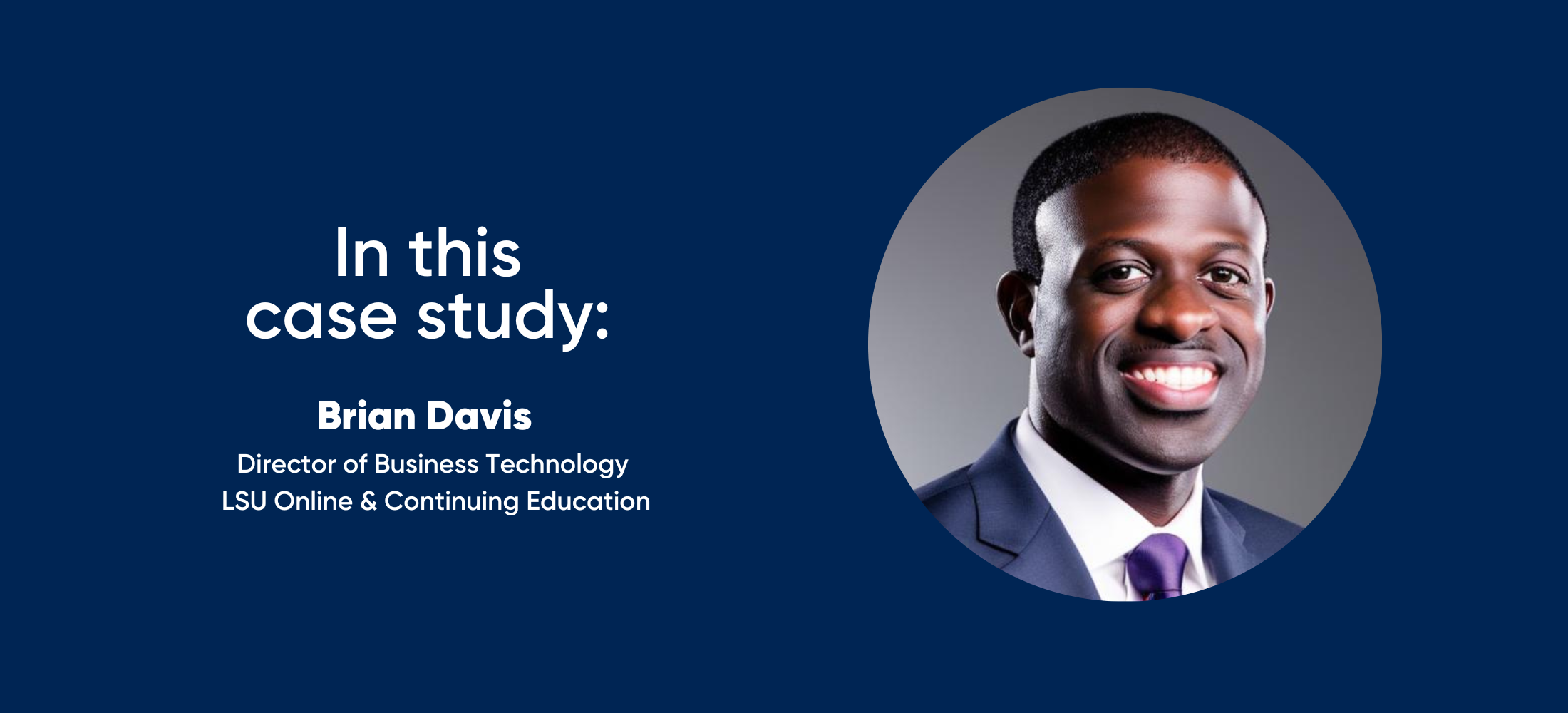 "
Technology is changing quickly and it's now a requirement to stay competitive in meeting people where they are. How we do things now will change, so it's important for us to adapt quickly. Modern Campus Destiny One helps us keep pace with societal changes.
Brian Davis | Director of Business Technology, LSU OCE
The Challenge
LSU OCE recognized the need for an enhanced onboarding student experience. Although their website boasted a sleek and modern design, their existing registration system fell short in terms of contemporary functionality. Students were seeking an e-Commerce experience that aligned with their daily digital interactions.
"
When anyone has a shopping experience, they expect that same experience anywhere—one that's intuitive. That same expectation people have outside higher ed applies to us, there is no difference.
Brian Davis
The Solution
LSU Online & Continuing Education sought a registration system that seamlessly catered to the needs of their students, enabling a smooth process for browsing and enrolling in a diverse range of courses, including both credit and non-credit options.
To fulfill this vision, LSU OCE turned to Modern Campus' Destiny One, a solution that perfectly aligned with their objectives and yielded tangible improvements. With Destiny One's user-friendly interface, students now enjoy a convenient one-stop shopping cart experience, empowering them to effortlessly view courses, add them to their cart, and smoothly complete the registration process, regardless of the type of course they are pursuing.
"
We have full control to customize whatever we need to create a cohesive experience for learners.
Brian Davis
The Results
Seamless Student Experience
Students are now able to come to the LSU OCE website, find the information they need in one location, and register with just a couple of clicks. The easy navigation and intuitive way content is organized, students enroll at LSU OCE with an e-commerce experience they expect in their everyday lives.
"
We've been able to put in a lot of customizations in and configure Destiny One to make the student onboarding experience easier and quicker.
Brian Davis
Increased Staff Efficiency
Continuing Education staff at LSU OCE has leveraged Modern Campus Destiny One to achieve increased efficiency, enabling them to allocate more resources towards unit growth. Previously, a process that would take a week to integrate into the old system can now be accomplished within a few hours using Destiny One.

"I always hear about how easier things are for staff and how much more efficient the team is. They're able to focus on more of the strategy in their business instead of the day-to-day grind," Davis said.
According to Davis, the efficiencies gained have been immediately apparent. They're able to quickly review registration information for duplicates, import cohort information, register students for courses where needed and ensure those students are appropriately provisioned and supported without significant manual effort.
"
It's a system you buy that's pretty extensive. It gives our non-technical staff a way to make changes as if they're a development team.
Brian Davis
Streamlined Enrollment Funnel with Salesforce Connector
Salesforce is a critical tool for many institutions, and it was no different for LSU. They're able to keep their system of records up to date using the Destiny One Salesforce Connector and empower their department to stay efficient.
"Salesforce is the center of what we do. It's the lifeblood of the department. If we didn't have the connector, it would triple our staff's workload," Davis said.
The Salesforce Connector has become a powerful tool that exchanges student and contact information accurately and efficiently between Destiny One and Salesforce.
Final Words
"
Technology is changing quickly and it's now a requirement to stay competitive in meeting people where they are. How we do things now will change, so it's important for us to adapt quickly. Destiny One helps us keep pace with societal changes.
Brian Davis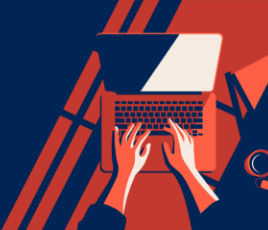 Tackle your biggest challenges

We're looking to topple the ivory tower.

Do you want to see how? Let's talk.
Related Case Studies
How a large public university's Continuing Education team is using Modern Campus Destiny One to transform Continuing Education's role at the institution

How one small but mighty community college introduced self-service registration and created business efficiencies with Modern Campus Lumens

The University of Minnesota consolidated all non-credit and continuing education offerings into Modern Campus Destiny One to save money and improve student engagement
About Modern Campus
Modern Campus is obsessed with empowering its 1,200+ higher education customers to thrive when radical transformation is required to respond to lower student enrollments and revenue, rising costs, crushing student debt and even school closures.
Powered by Omni CMS, DIGARC, Presence, Signal Vine and Destiny One, the Modern Campus modern learner engagement platform enables innovative institutions to create a "learner to earner" lifecycle that engages modern learners for life.
Delivering massive personalization, AI-driven recommendations and a modern e-commerce engine, Modern Campus creates a student-first digital experience and removes silos across campus. Presidents and provosts, marketing and IT teams, admissions, registrars, student affairs and CE divisions can partner to attract, enroll, empower, retain, credential and re-engage students with pathways for lifelong learning.
Learn how Modern Campus is leading the modern learner engagement movement at moderncampus.com and follow us on LinkedIn.