"
Through Modern Campus Presence, students are now seeing how everything on campus is amounting to something bigger. They understand how their co-curricular involvement connects to their internship or their job. It allows us to really help students become better-informed citizens and participants in a global society.
Alex BarkleyDirector, Center for Student Involvement & Leadership
About Manhattanville College
1,500+
undergraduate students
65%
first-year students living on campus
85+
registered student organizations

The Challenge
Without a centralization platform, students didn't know how to get involved on campus
Like many college students, Manhattanville learners are a spirited bunch, boasting a range of interests and an eagerness for putting ideas into action. Yet, they lacked a path forward. They didn't know where to head on campus, whom to speak with, or what websites to visit to unearth opportunities that would excite them.
"There was a major communication issue wherein students didn't know where they could find the information they needed. And our professional staff didn't often know what was happening either. Venues were getting double-booked and plans were getting lost. It was all very murky." – Alex Barkley
All this murkiness also meant that the benefits of co-curricular involvement were hidden from everyone's view. Student took pride in their clubs and events, but they didn't know how to convince their peers — beyond insisting "trust me; it'll be fun!"
The Solution
Manhattanville's branded web portal, powered by Presence, makes engagement easy, personal and rewarding
By implementing Modern Campus Presence, Manhattanville is about to personalize student engagement pathways. Starting at orientation, they direct each student toward co-curricular opportunities that support workforce-ready skills in line with each student's career interests.
"
We've really closed the loop on how orientation transitions students into college and how their experiences in college transition them into career readiness. Presence — both the software and the wonderful team behind it — positively challenge us to emphasize core skills and competencies, and help us gamify pathways for student attainment.
Alex Barkley
Presence's gamification tools are key to Manhattanville's success. Students are awarded points for each experience, which allows them to visualize their progress toward tangible goals. The result? Over 70% of students attended at least one event during the first six weeks of the semester, up from 57% previously.
"
It's substantially improved my work efficiency overall. I would not have made it through my first several months as a new director if it was not for how efficient I've been able to become because of Presence.
Alex Barkley
Simplifying processes has also motivated more student leaders to plan events. They planned a whopping 45% more events than in the previous semester!
Manhattanville College's Favorite Features
| | | |
| --- | --- | --- |
| Above-and-Beyond Customer Support | Comprehensive Event Registration Forms | Customizable Co-Curricular Frameworks |
| Our Customer Success team is a collaborative partner, truly invested in your success—from initial training to ongoing consultation. | Say goodbye to dozens of forms for each event… and hello to just one, highly customizable form that can do it all. | Guide students (and yourself) towards clear co-curricular competencies that tie into workforce-ready skills. |
| Learn more | Learn more | |
Related Case Studies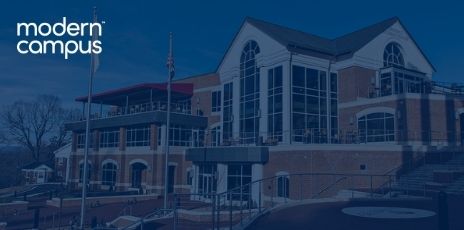 How a small, faith-based university leverages Modern Campus Presence to elevate co-curricular learning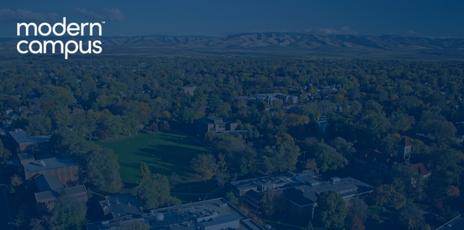 How a rural, private, liberal arts college leverages Modern Campus Presence to guide campus programming and student organization strategies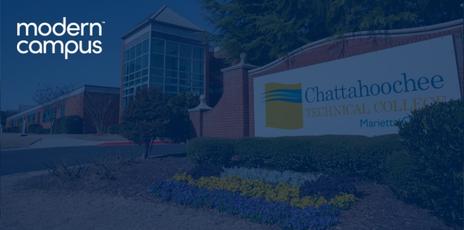 How a public technical college gamifies and strengthens co-curricular engagement using Modern Campus Presence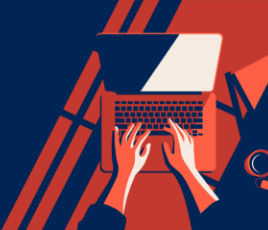 Tackle your biggest challenges
We're looking to topple the ivory tower.
Do you want to see how? Let's talk.
About Modern Campus
Modern Campus is obsessed with empowering its 1,200+ higher education customers to thrive when radical transformation is required to respond to lower student enrollments and revenue, rising costs, crushing student debt and even school closures.
Powered by Omni CMS, DIGARC, Presence and Destiny One, the Modern Campus modern learner engagement platform enables innovative institutions to create a "learner to earner" lifecycle that engages modern learners for life.
Delivering massive personalization, AI-driven recommendations and a modern e-commerce engine, Modern Campus creates a student-first digital experience and removes silos across campus. Presidents and provosts, marketing and IT teams, admissions, registrars, student affairs and CE divisions can partner to attract, enroll, empower, retain, credential and re-engage students with pathways for lifelong learning.
Learn how Modern Campus is leading the modern learner engagement movement at moderncampus.com and follow us on LinkedIn.