98% of first-year students use Presence to
engage with co curricular opportunities
About Manhattanville College
Customer since 2018
Manhattanville College was founded in 1841 as the Academy of the Sacred Heart on the Lower East Side of Manhattan, New York. It moved to its current location in Purchase, New York in 1952 and now educates around 1,500 undergraduate students and 1,000 graduate students each year. A liberal arts campus, Manhattanville prides itself on its global community, historic buildings, and dedication to community service.
1,500+
undergraduate students
65%
first-year students living on campus
86%
graduates employed or in graduate school
20,000+
community service hours logged annually
"

Through Modern Campus Presence, students are now seeing how everything on campus is amounting to something bigger. They understand how their co-curricular involvement connects to their internship or their job. It allows us to really help students become better-informed citizens and participants in a global society.

Alex BarkleyDirector, Center for Student Involvement & Leadership

Goals

Make student programs and interdepartmental processes connected, not functioning in silos

Help students find out about co-curricular opportunities that fit their interests and long-term goals

Simplify processes for students and staff, allowing for optimal engagement and learning

Reinvision orientation so that it truly transitions students into the college experience and ultimately the workforce
The Problem
Miscommunication Leading to Disconnection
Like many college students, Manhattanville learners are a spirited bunch, boosting a range of interests and an eagerness for putting ideas into action. Yet, they lacked a path forward. They didn't know where to head on campus, whom to speak with, or what websites to visit to unearth opportunities that would excite them.
"There was a major communication issue wherein students didn't know where they could find the information they needed. And our professional staff didn't often know what was happening either. Venues were getting double-booked and plans were getting lost. It was all very murky." – Alex Barkley
All this murkiness also meant that the tangible workforce-ready benefits of co-curricular involvement were hidden from everyone's view. Student leaders knew that their organizations and programs were awesome, but they didn't know how to convince their peers — beyond insisting "oh come on; it'll be fun!"
So, Manhattanville's student affairs professionals team desperately wanted to clean their messy processes up in order to fully reveal the beauty of campus involvement. They wanted students to be able to easily get involved, motivated by well-communicated benefits and undeterred by complex processes. But how?!
The Solution
Setting Off on Clear Paths
The Manhattanville team knew they needed to clear a pathway towards engagement. Or rather, they needed to enact numerous enticing paths for students to choose between, all leading to not-so-hidden treasures at the end: New skills and knowledge sets gained from co-curricular involvement.
And with Modern Campus Presence, they were able to direct each student towards a perfectly matched path, right from the start — during orientation.
"We've really closed the loop on how orientation transitions students into college and how their experiences in college transition them into career readiness. Presence — both the software and the wonderful team behind it — positively challenge us to emphasize core skills and competencies, and help us gamify pathways for student attainment." – Alex Barkley
Now, Manhattanville students never have to conduct intense searches for campus opportunities; they're guided right towards them.
They're not just metaphorical pathways either. Students are awarded points for each event they attend and project they undertake, which allows them to visualize their progress toward tangible goals. In fact, over 70% of students attended at least one event during the first six weeks of the semester, up from 57% previously.
"It's substantially improved my work efficiency overall. I would not have made it through my first several months as a new director if it was not for how efficient I've been able to become because of Presence." –Alex Barkley
Simplifying processes has also motivated more student leaders to plan events. They planned a whopping 45% more events than in the previous semester!
The Future
Leveraging Data to Build Connections
Before the Manhattanville team partnered with Modern Campus, they were trying to lead students down obscured paths without set destinations. They had to rely solely on hope: Hope that students would somehow stumble upon opportunities, hope that their complex program-planning processes would miraculously line up, and hope that students would decide to stay engaged.
Now, they're enhancing hope with proven systems, thorough communication, and insightful data points. They can see all the engagement paths taken… or not taken by students. Customizable data is right at their fingertips, allowing them to spot disengaged students and thoughtfully intervene.
The next step? Show students how everything they learn and experience, inside the classroom and out of it, is connected.
"I'm excited to continue building even more skills and competencies into the system. I really love it. I'm now able to add so much purpose to everything that we're doing, since I have a clear framework to operate under. I can't wait to show more students and colleagues how things actually connect; I can demonstrate that it's not just a bunch of isolated pieces!" – Alex Barkley

Manhattanville College's Favorite Features
| | | |
| --- | --- | --- |
| Above-and-Beyond Customer Support | Comprehensive Event Registration Forms | Customizable Learning Outcomes Framework |
| Our Costumer Success team is s a collaborative partner, truly invested in your success—from initial training to ongoing consultation. | Say goodbye to dozens of forms for each event… and hello to just one, highly customizable form that can do it all. | Guide students (and yourself) towards clear co-curricular competencies that tie ino workforce-ready skills |
| Learn more | Learn more | |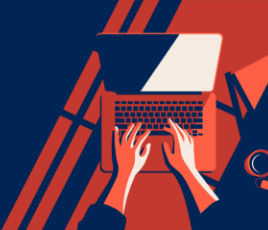 Tackle your biggest challenges
We're looking to topple the ivory tower.
Do you want to see how? Let's talk.
About Modern Campus
Modern Campus is obsessed with empowering its 1,200+ higher education customers to thrive when radical transformation is required to respond to lower student enrollments and revenue, rising costs, crushing student debt and even school closures.
Powered by Omni CMS, DIGARC, Presence and Destiny One, the Modern Campus modern learner engagement platform enables innovative institutions to create a "learner to earner" lifecycle that engages modern learners for life.
Delivering massive personalization, AI-driven recommendations and a modern e-commerce engine, Modern Campus creates a student-first digital experience and removes silos across campus. Presidents and provosts, marketing and IT teams, admissions, registrars, student affairs and CE divisions can partner to attract, enroll, empower, retain, credential and re-engage students with pathways for lifelong learning.
Learn how Modern Campus is leading the modern learner engagement movement at moderncampus.com and follow us on LinkedIn.