About Montcalm Community College
110
full-time and adjunct faculty
"

Higher ed professionals are used to buying software that never does exactly what it says it will do. Well, this is not that. Modern Campus Acalog, Curriculog and Section does exactly what they say it will do and more.

Robert Spohr
The Challenge
Curriculum changes are common in higher ed, but the Montcalm faculty and limited staff tasked with curriculum review found it almost impossible to keep up with ever-growing paperwork and revisions.
Even worse, the academic catalog was never up to date. Before publishing, there were often curriculum changes that didn't make it into the latest PDF catalog. The student experience also suffered because learners had no way to search course listings or class dates and times.
"
We don't have the time or staff for things to be going back and forth. We need to have the bugs worked out of the curriculum before it gets to the committee so it can be approved and moved along.
Robert Spohr
The Solution
Montcalm moved its curriculum management process online with Modern Campus Curriculog.

Now, curriculum reviewers can collaborate and revise entries in real time. Everyone always has the latest content, and multiple reviewers can make changes immediately. And with Curriculog's step-by-step process, entries are flagged if information is missing—simplifying the entire approval process.

Modern Campus Section simplified class scheduling and improved the student experience.

"

Section makes the scheduling process unbelievably fast. Department chairs can sit down with other faculty, make a few tweaks, get it approved and the schedule is done. It takes only a few days, and we can build an entire year's schedule. It has made it so much easier for students to find the classes they need.

Robert Spohr

Montcalm Community College's Favorite Features
Fast & Easy Scheduling

Customizable for Any Institution

Detailed Approval Tracking

Students quickly find the classes they need, and faculty can approve in minutes.

Curriculog

helps you build the approval process that works best for your institution.

Curriculog builds a trail of revisions so you can see changes at any point in time.

Learn more

Learn more
"
Acalog, Curriculog and Section are not products that require any add-ons to work well. Everything you need is built into in the product. It's constantly upgraded based on customer feedback so it's always working, and always getting better.
Robert Spohr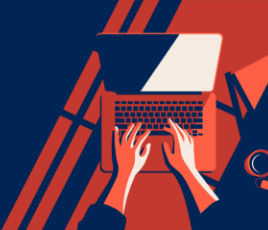 Tackle your biggest challenges
We're looking to topple the ivory tower.
Do you want to see how? Let's talk.
About Modern Campus
Modern Campus

is obsessed with empowering its nearly 2,000 higher education customers to thrive when radical transformation is required to respond to lower student enrollments and revenue, rising costs, crushing student debt, and administrative complexity.
The

Modern Campus engagement platform

powers solutions for non-traditional student management, web content management, catalog and curriculum management, student engagement and development, conversational text messaging, career pathways, and campus maps and virtual tours. The result: innovative institutions can create a learner-to-earner lifecycle that engages modern learners for life, while providing modern administrators with the tools needed to streamline workflows and drive high efficiency.
Learn how Modern Campus is leading the modern learner engagement movement at

moderncampus.com

and follow us on LinkedIn.