About The University of Notre Dame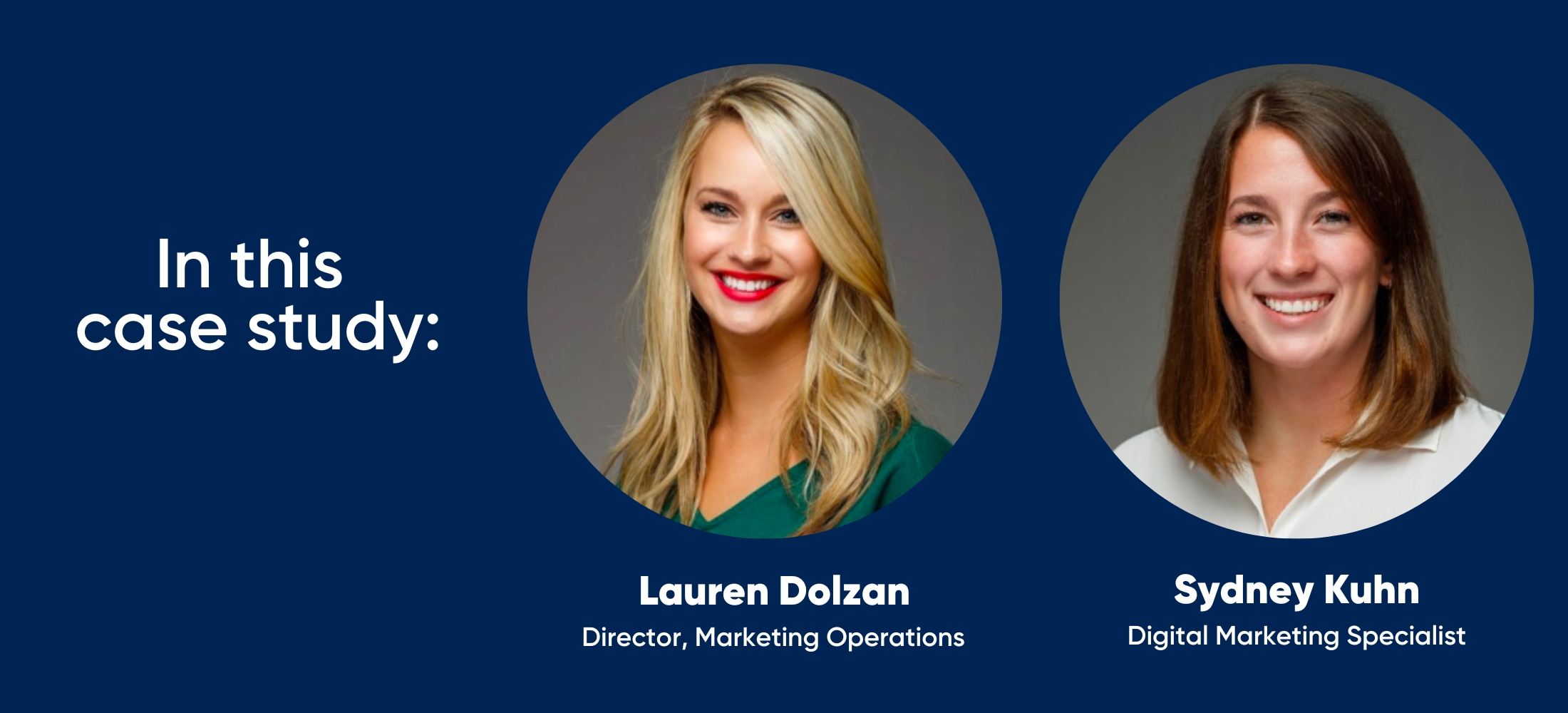 "
Many of our co-workers are surprised and delighted: when we go through reporting and metrics, we discover that texting is a great way to support our gift campaigns.
Sydney Kuhn
Challenges
Modern alumni no longer find traditional forms of communication as engaging
The professionals within Notre Dame's Annual Giving Team
were enthusiastic about sharing content, events, and updates with alumni and were seeking new ways to do so.
"
We wanted a way to connect with our alumni, parents and friends more where they are — in a natural way where they're already engaging.
Sydney Kuhn
Mailings were frequently lost as alumni forgot to update their home addresses, and email messages—which were the department's favorite form of outreach for many years—were getting lost in crowded inboxes. Most recently, staff noticed a steady increase in unsubscribe requests.
The feedback was clear, especially among younger alumni: they didn't want to engage with Notre Dame via email, phone calls or snail mail.
So Notre Dame began to look for other options. That's when Lauren Dolzan, Director of Marketing Operations, read that text messages have an astounding 98% open rate!
They knew they had to give texting a try. Modern Campus Signal Vine's innovative platform stood out, thanks to its affordable pricing model and Blended Messaging capabilities. Dolzan and Kuhn knew that the conversational aspect of two-way texting would be key to successful relationship-building. One-way messaging is too impersonal; it wouldn't help Notre Dame engage alumni and sustain interpersonal connections.
"
Texting is a great channel and a new way for us to get our message out in front of individuals.
Lauren Dolzan
The Solution & Result
Alumni and donors are eagerly responding to texts
Through Modern Campus Signal Vine, Notre Dame is reconnecting with thousands of potential donors — from young alumni who just graduated a few months ago to older alumni.
Key to the team's success is a friendly, personalized approach. Kuhn frequently texts pictures of beloved campus spots, invitations to upcoming events, and even "corny" holiday messages.
Recently, in honor of new students celebrating Welcome Weekend, Kuhn invited alumni to share memories of their own Welcome Weekend experiences. Response rates were high and when Kuhn responded back, alumni expressed immense surprise and delight.
"
Being able to go back and forth with individuals and have them realize 'oh my gosh, this is actually a person,' that's a really special thing for us.
Lauren Dolzan
Essentially, Kuhn says, the type of conversational texting that Signal Vine fosters "cuts through the noise" produced by other forms of communication. Alumni are more willing to engage when staff invite them into a conversation rather than making a one-way announcement or unprompted request for gifts.
Texting promotes gift-giving without a heavy lift
Yet texting has proved to be fruitful in earning alumni donations too. Whenever Kuhn or Dolzan make solicitations they do so sparingly and — because they've already built a basis of genuine interest in the alumni beyond their wallet — individuals are not turned off by the requests. In fact, text campaigns sent between November 2021 and November 2022 resulted in nearly 500 gifts! A single text garnered more than 200 gifts from alumni who graduated within the last five years.
Oftentimes, Dolzan says, they don't even need to ask for donations; alumni bring it up themselves.
"
Texting is great at stopping someone in their day because it's so much more available than having to open an email. We might share campus news or a nostalgic story, and they'll say 'Thanks for sharing! Hey, can you help me look up my giving history?' Because our texts are sent from the Annual Giving Team, our messages sometimes trigger individuals to think about gift giving even when we don't explicitly mention it.
Lauren Dolzan
Response sorting and segmentation keep things organized and support targeted campaigns

Texting also enables the Annual Giving Team to fulfill its promise of providing elevated service to Giving Society members. Signal Vine allows them to easily segment and filter alumni by their society membership and level. So when a member sends a text, Dolzan and Kuhn can prioritize a response.

Similarly, they can organize all incoming messages by "action needed" or "no action needed," saving time and ensuring responses when needed. And, since Signal Vine allows for unlimited campaigns, Notre Dame can design separate text cadences for young alumni, society members, their annual giving day communications, and more.

Plus, text recipients can unsubscribe on their own, which frees staff from the timely task of manually unsubscribing individuals.

Finally, Signal Vine has proved instrumental in data cleanup:

"

When current students submit contact information to the university, often their parent's phone number gets applied to their record for one reason or another. Once they graduate, who we think we're texting isn't actually who we're texting. Individuals will often respond saying, 'Hey, this is Dan. Cheryl's my daughter.' Then we can go and change that in our records. It's really helpful.

Lauren Dolzan

The University of Notre Dame's Favorite Features

| | | |
| --- | --- | --- |
| Response Sorting | Text Scheduling | Personalization |
| Automatically sort incoming texts so you know who needs your attention most. | Manage everyday communications, coordinate campaigns, and avoid sending recipients too many messages at one time. | Segment your audiences and build targeted communications to ensure your messages hit the right mark at just the right time. |

How a large, public university leverages text messaging powered by Modern Campus Signal Vine to engage learners for life

How a small, faith-based university leverages Modern Campus Signal Vine to connect with an alumni population 4x the number of current students & increase donorship

How a college access non-profit leverages Modern Campus Signal Vine to increase matriculation

Connect with your students, prospects and alumni at each stage of their educational journey.

Explore the leading texting platform for higher education.
About Modern Campus
Modern Campus is obsessed with empowering its 1,200+ higher education customers to thrive when radical transformation is required to respond to lower student enrollments and revenue, rising costs, crushing student debt and even school closures.
Powered by Omni CMS, DIGARC, Presence, Signal Vine and Destiny One, the Modern Campus modern learner engagement platform enables innovative institutions to create a "learner to earner" lifecycle that engages modern learners for life.
Delivering massive personalization, AI-driven recommendations and a modern e-commerce engine, Modern Campus creates a student-first digital experience and removes silos across campus. Presidents and provosts, marketing and IT teams, admissions, registrars, student affairs and CE divisions can partner to attract, enroll, empower, retain, credential and re-engage students with pathways for lifelong learning.
Learn how Modern Campus is leading the modern learner engagement movement at moderncampus.com and follow us on LinkedIn.