"
Without Presence, I don't think there's any other way we could be meeting so many students' needs.
Dr. Raymond CarlosDirector of Student Life
About San Bernardino Valley College
66.9%
Hispanic/Latinx students
46%
students age 25 and over
50+
registered student clubs & organizations
The Challenge
Without comprehensive data or communication, SBVC couldn't predict barriers to student success or develop appropriate interventions to boost retention
Dr. Raymond Carlos, Director of Student Life at San Bernardino Valley College, knew that his office could be serving their students better. Approximately one-third of first-year students weren't persisting through to year two.
Dr. Carlos wanted to change this trend, but SBVC lacked two crucial elements to guide their decision-making: Demographic data and direct student feedback. Without understanding what students needed to feel successful at SBVC, institutional administrators didn't know what interventions to develop and invest in.
The issue become especially urgent in Spring 2022. Economic barriers, health concerns and other challenges related to COVID-19 brought unexpected challenges to student success. Perhaps, SBVC administrators worried, students would unenroll, choosing other opportunities—outside of traditional higher education—to support their families and increase their career prospects.
The Solution
Digital tools, powered by Modern Campus Presence, connected students to necessary resources, reduced staff workload and turnover, and kept learners enrolled.


Upon adopting Modern Campus Presence, Dr. Carlos and his team quickly developed savvy ways to understand students' needs and respond. Most importantly, Presence enabled Dr. Carlos and his team to respond quickly.
For example, they were able to zero in on which students were most in need of CARES Act funding. Students filled out a quick form, which included prompts — written by the Student Life team — that allowed the institution to justify each funding approval.
"
Presence was critical in our proper distribution of CARES Act funding. The form instructions were clear: you had to be a currently registered student to receive funding; you couldn't even access the form if you weren't. And students could click on what funds they were requesting. Then they got their checks within just a few weeks!
Dr. Raymond Carlos
The quick distribution of those checks allowed students to stay enrolled and empowered them to stay connected with other campus resources. Without such a smooth process, hundreds of students may have abandoned their education at SBVC.
Data acquired through Presence enabled SBVC to finally operate an effective food & family resources center.
Presence has also been crucial in providing students with basic needs via the Valley 360 Resource Center — a college-run food bank that also stocks clothing, hygienic products and baby supplies.
Valley 360 was created a few years ago out of a student government initiative, but supply distribution and tracking was an ongoing challenge. The supplies were there, yet students' urgent needs weren't being fulfilled. Management of the center bounced around to several SBVC departments before it landed in the Office of Student Life.
"
Finally, with Presence tools at our disposal, I realized 'oh, we got this.' I knew we could finally make Valley 360 work the way students dreamed it would.
Dr. Raymond Carlos
The process was simple, and it started by gathering data and feedback. For several months, after checking students into events via Presence mobile swiping, Dr. Carlos and his team used Presence to connect with every single one of those students about their needs — what resources they didn't have access to and how many family members resided in their household.
After just one semester, Student Life had enough data to appropriately stock Valley 360 in line with the reality of students' lives. Each week, staff continue to reevaluate their stock and make purchasing decisions based on student responses to Presence-powered surveys. Furthermore, usage of the center is tracked through Presence, ensuring that each student is capped at one bag of supplies per week and allowing Dr. Carlos to understand how usage connects with co-curricular engagement and retention. '
| | | |
| --- | --- | --- |
| Involvement Tracking | Tailored Analytics | Customizable Co-Curricular Frameworks |
| Turn any mobile device into a powerful participation-tracker, then analyze data instantly, during the program or long after. | Gathered and assess custom demographics of students in real-time, integrated with SIS to drive institution-wide decision-making. | Easily design the forms of your dreams, with powerful customization options, to reach every student and receive fast, accurate responses. |
| Learn more | Learn more | |
Related Case Studies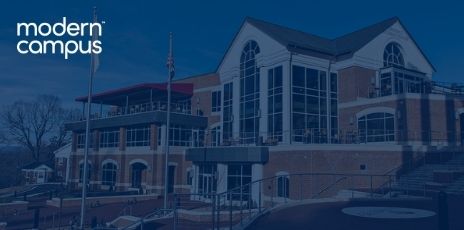 How a small, faith-based university leverages Modern Campus Presence to elevate co-curricular learning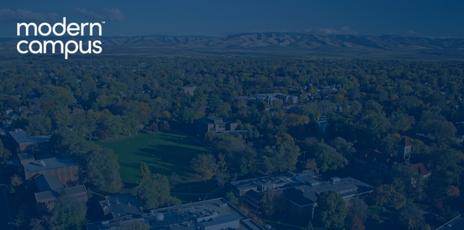 How a rural, private, liberal arts college leverages Modern Campus Presence to guide campus programming and student organization strategies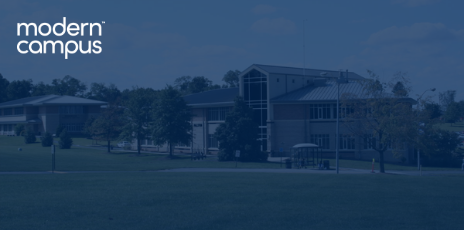 How a suburban community college leverages Modern Campus Presence to engage learners and drive co-curricular strategies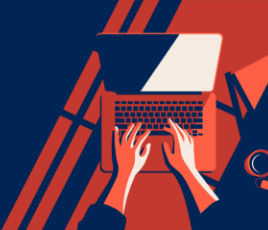 Tackle your biggest challenges
We're looking to topple the ivory tower.
Do you want to see how? Let's talk.
About Modern Campus
Modern Campus is obsessed with empowering its 1,200+ higher education customers to thrive when radical transformation is required to respond to lower student enrollments and revenue, rising costs, crushing student debt and even school closures.
Powered by Omni CMS, DIGARC, Presence and Destiny One, the Modern Campus modern learner engagement platform enables innovative institutions to create a "learner to earner" lifecycle that engages modern learners for life.
Delivering massive personalization, AI-driven recommendations and a modern e-commerce engine, Modern Campus creates a student-first digital experience and removes silos across campus. Presidents and provosts, marketing and IT teams, admissions, registrars, student affairs and CE divisions can partner to attract, enroll, empower, retain, credential and re-engage students with pathways for lifelong learning.
Learn how Modern Campus is leading the modern learner engagement movement at moderncampus.com and follow us on LinkedIn.