"
Our Modern Campus Presence portal has allowed us to do all these really cool things with orientation that we couldn't possibly have done with just a printed or downloadable orientation booklet or email.
Christa RickerAssociate Director for Campus Life—Orientation/Director of Outdoor Programs, Tufts University
About Tufts University
5,800+
undergraduate students
"

Looking at our orientation numbers, I'm shocked by how many students completed it! Way higher than what I optimistically imagined. I'm so grateful for what we were able to build through Presence.

John WescottAssociate Director for Campus Life—Programming

Goals

Design a virtual portal that'll welcome thousands of students to Tufts and continue to be their co-curricular hub through to graduation

Create and debut a virtual orientation—composed of 72 interconnected sessions—that engages students just as dynamically as previous in-person offerings

Gain new insight into student co-curricular learning and growth through self-reflection forms and customized feedback.

Design an engaging catalog of on-demand content that students can access to gain co-curricular skills, anytime, anywhere.
The Problem
The pandemic made in-person orientation impossible, so Tufts needed an entirely new way to welcome students to the campus community in fall 2020
Tufts undergraduate orientation is typically a five-day affair. Students are introduced to academic resources, connect with their peers, engage in mental wellness exercises, and so much more.
Oh, and it's always been in person. The precise schedule and goals of orientation have evolved year after year to best support the newest crop of students, but one factor has long remained the same: Orientation takes place on campus.
Enter 2020 and the COVID-19 pandemic. Suddenly, Tuft's tried-and-true orientation plans went out the window… and had to venture out into a world that no Tufts orientation had ever gone before: Online.
But here's the dilemma: The student affairs team had never planned a single virtual program before, nevermind a series of programs that could engage thousands of incoming students all at once. What's more, they had nowhere to house these hypothetical orientation programs — no virtual campus hub for students to see session offerings and discover institutional resources. They also had no way to track student participation, measure milestone completion, and report on engagement trends and patterns.
With only one month before orientation began, the quest to go from zero to orientation heroes would be a tough one. Or so they thought…
The Solution
Roll out a fully interactive virtual orientation within just a few weeks
When Tufts partnered with Presence, the countdown had already begun; orientation was due to start in just a few weeks and time was running out.
Fortunately, since Presence was built by and designed with SAPros in mind, they don't need to be computer programmers to customize the platform. By leaning in to their optimism and creativity, the Tufts student affairs team was able to get started right away!
First, they set up a customized branded portal through Presence, which they named JumboLife after their beloved elephant mascot. Then, they collaborated with dozens of campus partners to build out a series of interactive virtual orientation programs — all of which they housed in the virtual portal.
For students to complete orientation virtually, the Tufts team set up learning pathways and attendance requirements, and were able to automatically track each student's attendance in Presence. John and Christa also collaborated with dozens of colleagues across campus to liven up each orientation session with embedded videos, interactive quizzes, resource links, reflection forms, and more — all tools built by Presence and personalized by the Tufts team with custom campus flair.
Since Presence is fully customizable, Tufts was able to avoid sending long emails filled with confusing links to orientation sessions (a cumbersome task for a lot of institutions). Instead, they created streamlined and aesthetically pleasing pages that guided students through every bit of orientation in a way that made them want to engage.
"

Our orientation page was beautiful. I really appreciate how I could tailor it. There were a lot of options available to enhance those pages and it wasn't so specific and pre-laid out. I could really configure every single element to meet the weird range of different things we were offering. I really loved having that level of creative control.

Christa Ricker
But, it wasn't just all beauty and no substance. Each orientation session saw tremendous attendance numbers and engagement metrics, too.
"

The orientation events were very well attended and students were actively engaged from start to finish. We always had over 1,400 attendees, and they were constantly writing to me and the presenters. It was really great to see, especially given, you know, that the initial thought of transitioning to virtual was so terrifying for many people.

Christa Ricker
The learning also continued after each session! Christa designed custom student reflections, powered by Presence's digital forms tool, which were automatically presented to students — no follow-up necessary. By filling out these short-but-sweet forms, students engaged more deeply with the session materials and the SA pros were able to assess student learning. An additional benefit of utilizing a virtual platform; it couldn't have been achieved with traditional on-campus programming.
"

We were able to ask them specific self-refection questions like, 'Why do you think this is relevant at Tufts?' and 'How can you make an impact?'That gives us tons of information to move off of — like what are students retaining? What's sticking out to them? What do they seem to care about? That's thousands and thousands of responses that I have access to, which is exciting.

Christa Ricker
Students who couldn't make the live sessions weren't left out either; Christa simply uploaded all recorded content to JumboLife, which students could view later, whenever and wherever they wanted. This was a tremendous benefit to students with part-time jobs and family care responsibilities, along with students who simply wanted to watch the sessions again! And Christa loved that she continued to receive analytical data and reflections from these participants. (Again, something that would be impossible had the events taken place on campus.)
"Our Presence portal has allowed us to do all these really cool things with orientation that we couldn't possibly have done with just a printed or downloadable orientation booklet or email." – Christa Ricker
At the beginning of this journey, the expectations of the Tufts team were low. They merely hoped to develop some virtual programming. But, what they ended up with far exceeded even the most optimistic team member's vision. The flexibility of the portal, the data they obtained, and the measurement of learning have wowed them far more than going virtual initially worried them.
The Future
Virtual orientation is the way of the future—not as a disappointing substitute but as a real enhancement
The vision for students entering Tufts in Fall 2021 is clear: They'll engage virtually. Even if some orientation elements are able to safely occur in-person, the Campus Life team and their colleagues across campus are so thrilled with the outcomes of this year's 100% virtual orientation that they're already pumped to plan out virtual sessions for the next time around.

They'll even add in another alluring factor to give their student engagement some extra special oomph: Gamification. Presence allows them to automatically award students points for completing orientation tasks — which students can accumulate and turn in for prizes! Plus, orientation can start students off on custom learning pathways, which — throughout students' full collegiate journeys, will eventually lead toward the attainment of vital workforce-ready skills.

The pandemic backed Tufts into a real tight virtual corner, but thanks to the SA pro team's hard work and creative use of Presence, they're making the virtual space a wonderful home for everyone.

"

I think one of the reasons that we have been so successful has been how responsive Customer Success and Support, the sales team, and many other people at Presence have been throughout the entire process — from contract negotiation all the way through to being on a Zoom call with us at 10:00 the night before orientation launched finalizing some of the buildout. That level of support is not what I've experienced with other platforms! It's a way higher level than I'd ever expect or even think to ask for.

John Wescott

Tufts University's Favorite Features
| | | |
| --- | --- | --- |
| Virtual Orientation Tools | Branded Web Portal | Digital Forms Builder |
| Make virtual orientation just as robust as in-person programming… and even more accessible, with on-demand asynchronous content. | Always on and ready to engage students, the portal is a modern directory of involvement options—perfect for orientation and beyond. | Self-reflections, opinion surveys, multiple-choice quizzes, opened-ended feedback forms—you name it; this feature allows you to build it. |
| Learn more | Learn more | |
Note: This is a Modern Campus success story and not an official endorsement from Tufts University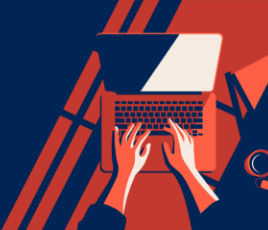 Tackle your biggest challenges
We're looking to topple the ivory tower.
Do you want to see how? Let's talk.
About Modern Campus
Modern Campus is obsessed with empowering its 1,200+ higher education customers to thrive when radical transformation is required to respond to lower student enrollments and revenue, rising costs, crushing student debt and even school closures.
Powered by Omni CMS, DIGARC, Presence and Destiny One, the Modern Campus modern learner engagement platform enables innovative institutions to create a "learner to earner" lifecycle that engages modern learners for life.
Delivering massive personalization, AI-driven recommendations and a modern e-commerce engine, Modern Campus creates a student-first digital experience and removes silos across campus. Presidents and provosts, marketing and IT teams, admissions, registrars, student affairs and CE divisions can partner to attract, enroll, empower, retain, credential and re-engage students with pathways for lifelong learning.
Learn how Modern Campus is leading the modern learner engagement movement at moderncampus.com and follow us on LinkedIn.