About Tulsa Community College
61%
retention rate of full-time students
The Challenge

Four campuses with four cultures—and an inconsistent student experience
Creating a seamless student experience at a college with just one campus can be challenging. Trying to create a seamless experience when you have four campuses to factor in? That can feel monumentally difficult. Each campus has its own unique identity, demographics, and often, entirely different staffing configurations.
This is where Tulsa Community College found itself when the institution was developing its 2016- 2020 strategic plan. At the time, each campus had its own systems and its own student affairs staff. The divided set-up was difficult for staff members, and because students tend to take classes at more than one of TCC's four campuses, they experienced inconsistent processes—which made student engagement difficult. Students didn't know how to get involved and weren't shown the benefits of doing so.
The Solution & Results
Consistent processes break down barriers to engagement and drive retention
Partnerning with Modern Campus Presence in 2016 was a huge step along TCC's goal of creating a unified student experience. With their Presence-powered student portal, students now have one simple, personalized digital space to visit for all of their engagement needs.
Between the 2016-2017 and 2017-2018 academic years, the number of students who attended campus events increased by 198%. In other words, student engagement tripled! What's more between 2016 and 2017, the retention rate of underrepresented students increased 6.5 percentage points.
Robust data anayltics drive decision-making.
The TCC Division of Student Affairs & Equity loves that Presence automatically collects data, enabling leadership to understand how students are being engaged across campuses. Presence's filtering abilities allow them to easily compare results to learn what programs and intiatives been successful
and what can be improved.
"

I love, love, love that Presence integrates with Banner so that we can capture student information. I also love the fact that, from a multi-campus perspective, we can put, for example, the success fairs from each campus next to each other and compare. We can learn that, on one campus, most people attended during a particular hour, but on another campus, that peak hour was different. It's super helpful to be able to compare that information side-by-side."

Jennifer BeatieDean of Students
Tulsa Community College's Favorite Features
| | | |
| --- | --- | --- |
| Seamless Intergration with SIS | Side-by-side Analytics | User-Friendly Interface |
| Data collected syncs with SIS data live, creating powerful analytics that help you measure and understand student involvement. | Compare statistics from similar events at different campuses with the touch of a button. | No matter they tech know-how, students and staff alike can level up their engagement, connection and productivity. |
| Learn more | Learn more | |
Related Case Studies
How a multi-campus university engaged a quarter of its student body through its Modern Campus Presence portal within one week of its launch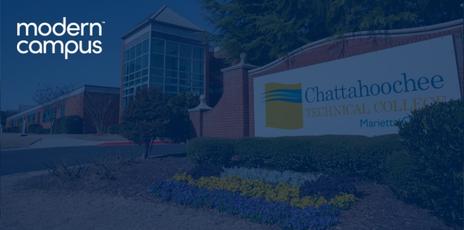 How a public technical college gamifies and strengthens co-curricular engagement using Modern Campus Presence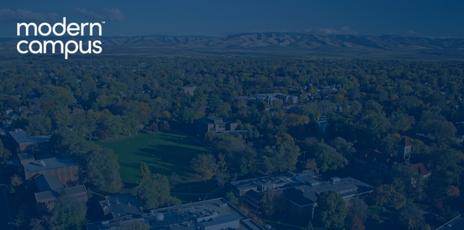 How a rural, private, liberal arts college leverages Modern Campus Presence to guide campus programming and student organization strategie
Manage and track student engagement and skills development inside and outside the classroom to drive student retention and outcomes.
Explore the leading student engagement and development platform.
About Modern Campus
Modern Campus is obsessed with empowering its 1,200+ higher education customers to thrive when radical transformation is required to respond to lower student enrollments and revenue, rising costs, crushing student debt and even school closures.
Powered by Omni CMS, DIGARC, Presence, Signal Vine, and Destiny One, the Modern Campus modern learner engagement platform enables innovative institutions to create a "learner to earner" lifecycle that engages modern learners for life.
Delivering massive personalization, AI-driven recommendations and a modern e-commerce engine, Modern Campus creates a student-first digital experience and removes silos across campus. Presidents and provosts, marketing and IT teams, admissions, registrars, student affairs and CE divisions can partner to attract, enroll, empower, retain, credential and re-engage students with pathways for lifelong learning.
Learn how Modern Campus is leading the modern learner engagement movement at moderncampus.com and follow us on LinkedIn.