About University of Calgary
50+
certificate, diploma and designation programs

The Challenge
For the University of Calgary (UCalgary), growing its continuing education offerings is an imperative across campus. UCalgary required a universal solution that could be applied for all non-credit providers at the institution. Its Continuing Education (CE) unit found that solution in Modern Campus Destiny One.
"We recognize the world is changing. People want more flexible opportunities to engage in learning in bits and pieces, as well as longer programs. We're trying to reposition and recentre the value and the importance of short-cycle learning" said Dr. Teri Balser, PhD, provost and vice-president (academic) at UCalgary.
Senior administration thought they could do more to support continuing education's growing role at the university. According to Dr. Sheila LeBlanc, DBA, associate vice-president (continuing education), UCalgary's CE unit knew it could get more out of the university's tech stack that was already in use — referring to the various systems and applications required to manage and deliver continuing education courses.
Following a competitive request for proposal (RFP) process, it was apparent that the best solution was to leverage the system in place in the CE unit and deploy it across the institution. UCalgary decided to widely accept Modern Campus Destiny One as the technological infrastructure for non-credit programs, a system that could help centralize all institutional information pertinent to the CE learner: student databases, instructors or faculty data, courses catalogue, e-commerce registration, and student non-credit learning history.
"
We want to make sure that we're keeping track of our learners and have the flexibility to say, 'You're a learner with us, but we recognize you're not in a traditional degree program.' It allows us to keep track of them and underscore that they are all University of Calgary learners, and ask 'How can we recognize and celebrate your continuous learning with us?'
Dr. Teri Balser
The Solution
Modern Campus Destiny One

helps position UCalgary CE for growth with

consistent non-credit experiences

across different academic units

.
A self-service experience powers prospect-to-student conversion.
 With Modern Campus Destiny One, UCalgary CE is now delivering e-commerce-driven experiences that non-credit learners respond to.
"The university's brand is driving prospects to our website, which allows for an 'Amazon-style purchase experience.' Destiny One is enabling us to have online conversions," Dr. LeBlanc said.
Streamlined, consistent non-credit management delivers greater staff efficiency.
Non-credit staff at UCalgary have used Modern Campus Destiny One to realize new efficiencies, allowing them to focus their efforts on growing their units. With the tailored non-credit Destiny One solution, they've got a single source of truth for all non-credit data.
"The bottom line is that now we can do things consistently. We can manage our various risks, whether that's having audit-worthy financial records, reliable student records, or even just consistent parchments that go out to the marketplace," Dr. LeBlanc said.  
"
We are being sought out by other UCalgary faculties and units to do more for them. We have been helping these academic units in a more comprehensive way. We offer them a full-service model approach, from consultation in non-credit program development to curriculum design to the Destiny One solution implementation. This initiative has really elevated the position of Continuing Education within the academy as a partner and a leader in non-credit and workforce development programming.
Dr. Sheila LeBlanc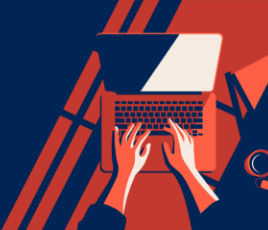 Tackle your biggest challenges
We're looking to topple the ivory tower.
Do you want to see how? Let's talk.
About Modern Campus
Modern Campus is obsessed with empowering its 1,200+ higher education customers to thrive when radical transformation is required to respond to lower student enrollments and revenue, rising costs, crushing student debt and even school closures.
Powered by Omni CMS, DIGARC, Presence, Signal Vine, and Destiny One, the Modern Campus modern learner engagement platform enables innovative institutions to create a "learner to earner" lifecycle that engages modern learners for life.
Delivering massive personalization, AI-driven recommendations and a modern e-commerce engine, Modern Campus creates a student-first digital experience and removes silos across campus. Presidents and provosts, marketing and IT teams, admissions, registrars, student affairs and CE divisions can partner to attract, enroll, empower, retain, credential and re-engage students with pathways for lifelong learning.
Learn how Modern Campus is leading the modern learner engagement movement at moderncampus.com and follow us on LinkedIn.
About University of Calgary
UCalgary is Canada's entrepreneurial university, located in Canada's most enterprising city. It is a top-five research university and one of the highest-ranked universities of its age. Founded in 1966, its students experience an innovative learning environment, made rich by research, hands-on experiences and entrepreneurial thinking. It is Canada's leader in the creation of startups. 
UCalgary Continuing Education is a leader in providing flexible programming that fits everyone's needs. It delivers more than 1,300 courses and more than 50 certificate, diploma and designation programs, as well as customized corporate training. It has the campus' largest number of international program offerings.
The unit also offers academic upgrading for anyone who wants to make a successful transition to a Canadian university, in addition to an array of personal-enrichment courses for the lifelong learner. Start something today at the University of Calgary.
For more information, visit ucalgary.ca. For access to news releases, details on faculties and how to reach experts, go to our newsroom at ucalgary.ca/newsroom.