Higher education software looks nothing like it did 20 years ago. Though there are remnants of the paper-based protocols that were once characteristic of staff and learner experiences, administration and management of higher learning is now primarily a patchwork of digital programs. When built well, these systems exist to support your institution in its mission to deliver high-value programming.
To anyone outside the IT department, this patchwork can be confusing. The acronyms you may come across can be difficult to comprehend and nearly impossible to memorize. What separates a student information system (SIS) from a learning management system (LMS) can appear trivial, possibly even redundant.
Yet, in an increasingly digitized environment, understanding the basic structure of a modern institution's technology is imperative to your ability to serve learners in the years to come. Understanding where each major piece of technology fits into your institution's tech stack can make a drastic difference in how you deliver and manage higher learning.
In this guide, you'll get a brief overview of each major piece of your tech stack, and why it's important to your institution's goals. You'll learn:
What is a higher education technology (tech) stack?

What are the major systems in higher education technology?

What does each major system do, and why does it matter?

How can you get the most out of your higher education technology?
What is a higher education tech stack?
Higher education technology stack—or institutional technological infrastructure—refers to the various systems and applications required to manage and deliver higher education.
The exact layout of systems can vary greatly among institutions, depending on the size and purpose of the organization. Nonetheless, successful institutions maintain a similar and consistent layout—which you'll learn below.
What are the major systems in higher education technology?
The modern institution's infrastructure can be comprised of hundreds of applications and programs, but unless you're a technologies expert, all you'll need to know are the fundamentals.
'Here are the most important pieces of a successful institution's tech stack:
ERP (Enterprise Resource Planning) System

LMS (Learning Management System)

SIS (Student Information System)

Non-Traditional SIS

Customer Relationship Management System (CRM)

Content Management System (CMS)

Catalog Management System

Curriculum Management System

Student Engagement/Retention System

Student Communication Platform

Email Marketing System

Student Portal

Faculty/Staff Management System

Event Management System

Athletics Management System
What does each major system do, and why does it matter?
Below are the biggest pieces of the modern institution's tech stack, with descriptions explaining what these systems do and why it matters to the success of an institution.
Enterprise Resource Panning (ERP) System
What it does: On its own, enterprise resource planning refers to the unified management of all your institution's processes—be it the management, administration or delivery of higher learning. In the digital age, "ERP" or "ERP system" typically refers to the software that integrates all of your school's separate digital functions.
Why it matters: ERP systems are crucial for running a business as sweeping as a higher ed institution. They allow your institution to manage and track every single piece of data that comes into and out of the school. An ERP system can be seen as a "host" or "mediator" for systems with more specific functions, listed below.
Student Information System (SIS)
What it does: A student information system is an online platform that allows staff and students in credit-bearing programs to access and input all the information pertaining to their interaction(s) with an institution. They allow learners to register and pay for courses, see their grades, access transcripts and manage a multitude of other student needs—all while maintaining and tracking this data for administrators to access with equal ease. They are sometimes referred to as "student management systems" (SMS).
Why it matters: Your SIS is the hub for all student information. Any interaction a staff member or administrator has with a student—even information stored automatically by the system—is accessible through an SIS. Without one, it is nearly impossible for administrators to keep track of key student data. And it's impossible for learners to interact with the institution online.
Non-Traditional SIS
What it does: A non-traditional student information system (or student management system) is an SIS built specifically for Continuing Education and Workforce Development units to manage non-credit education.
Why it matters: Standard SIS' built for credit-bearing education cannot effectively manage and engage non-traditional learners. Their functions are too rigid to deliver the experience non-credit learners expect and non-credit administrators need to manage their offerings. Any CE unit can tell you how difficult it is to do so much as offer a non-semestered program with a standard SIS: The framework for main campus technologies can't effectively support even minor deviations without requiring several patch ups. Problems like this abound when using a traditional SIS for non-traditional education.
A non-traditional SIS allows for a single platform for all non-credit offerings and enable non-credit units to manage and drive lifelong learner engagement.
What Is a Non-Degree Student Management System?
Explore the ins and outs of the cornerstone of continuing education management software.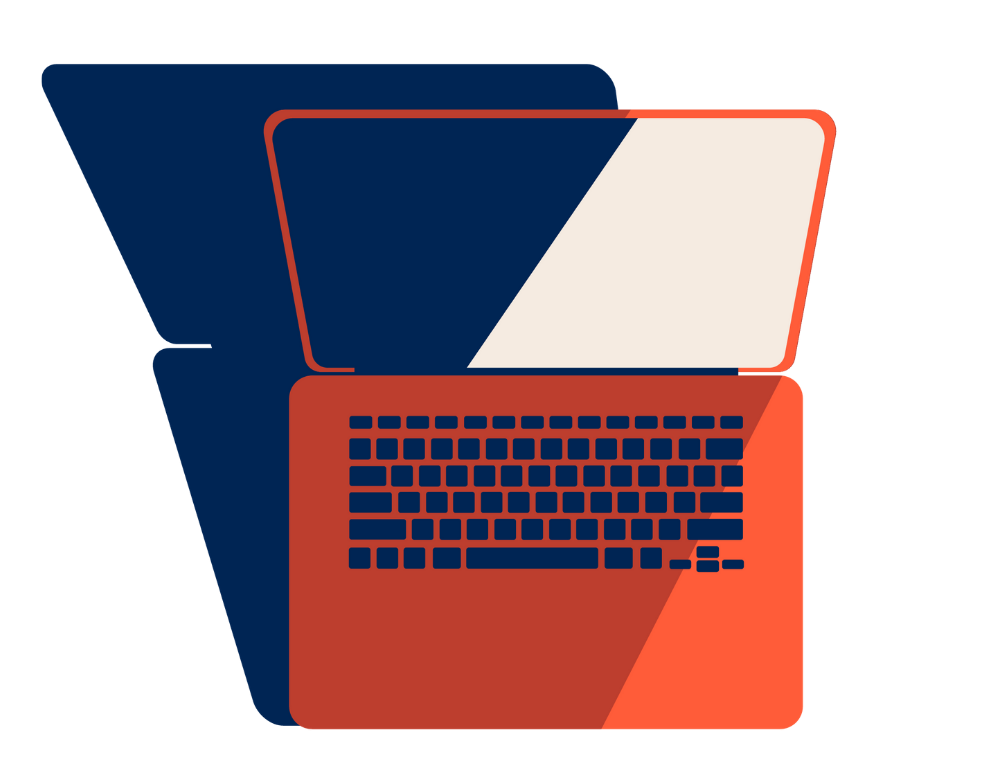 Learning Management System (LMS)
What it does: Learning management systems are software applications that manage all aspects of the learning process. They are where the learning content for each of your programs and courses live.
Why it matters: LMS's are what enrolled learners and course instructors use every day to engage with and submit learning content to. Without an LMS, an institution cannot deliver key learning experiences to enrolled learners.
Web

Content Management System

(CMS

)
What it does: Content management systems are software programs that make it easy for higher ed professionals to create and manage website pages and content.
Why it matters: A CMS purpose-built for higher ed should have built-in features that transform a college website into a highly personalized, high-conversion web experience. These features include personalization capabilities to engage students at every touchpoint, a simple layout builder so that content contributors can quickly create and built dynamic web pages, streamlined reporting functions, accessibility checks, fail-safe security and robust extensibility and integration—all backed by superb customer training and support.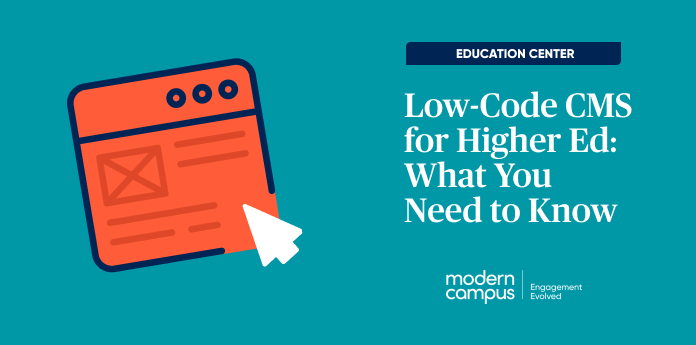 Customer Relationship Management System (CRM)
What it does: A customer relationship management system manages most aspects of your students' business relationships with the institution. A CRM enables easy contact management, sales management, agent productivity, and can be used to streamline marketing, sales, digital commerce and customer service operations. CRMs are essentially marketing tools and are best when used primarily to track and grow customer relationships.
Why it matters: As students are behaving more like customers than ever, a modern institution must have software built to nurture their journey as buyers. A CRM provides valuable insights about learners at your institution, and many popular CRMs can be connected to your institution's SIS for added efficiency.
Catalog Management System
What it does: Catalog management software automates the administrative processes of managing and displaying courses and programs online.
Why it matters: Many institutions experience catalog management as a time-consuming and error prone process. Further, many colleges and universities don't even offer digital catalogs; they display courses and programs through static PDFs or through catalog management services that are manual and prone to errors This is why it's critical to have software that streamlines the creation and delivery of digital catalogs.
The Pitfalls of PDFs
Discover the eight pitfalls higher ed institutions experience when using PDF catalogs and what you can do to remedy these challenges with best-in-class catalog management software.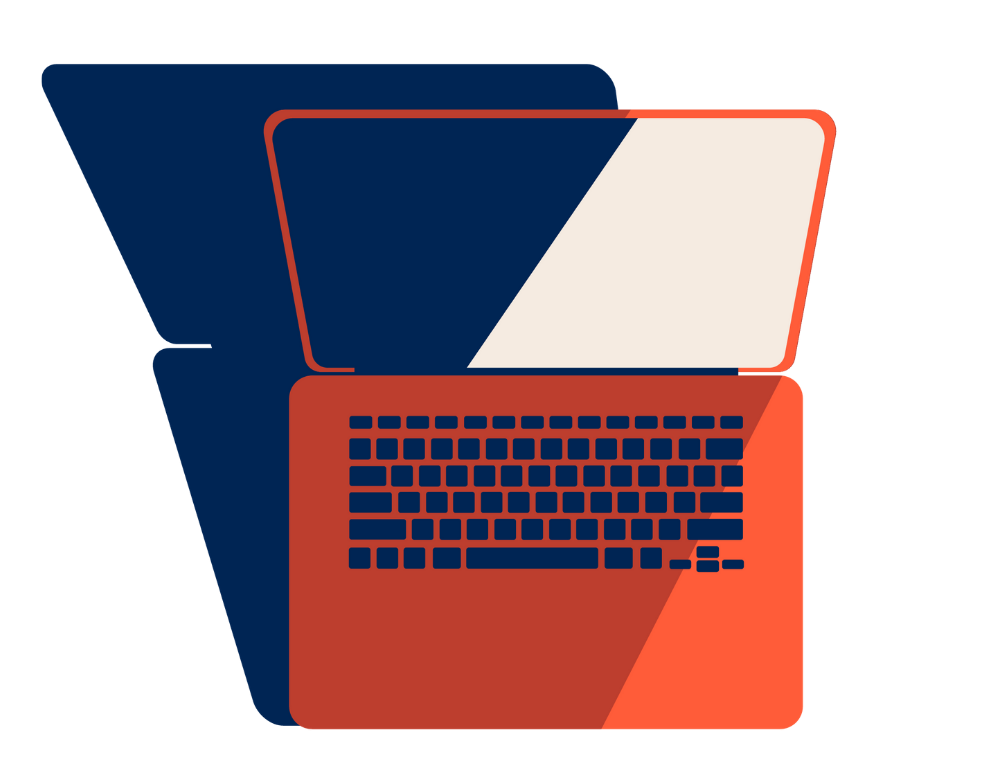 Curriculum Management System
What it does: A curriculum management system improves and streamlines the processes of curriculum development and implementation at your institution.
Why it matters: Robust curriculum management is how modern institutions provide aligned, clear and evaluated curriculum that students need to succeed. It lets program developers and administrators respond faster to student needs by automating curriculum approval processes built for today's distributed digital workplace.
Curriculum Management | Curriculog
Respond faster to student needs in the evolving job market by automating curriculum approval processes built for today's distributed digital workplace.
Learn how.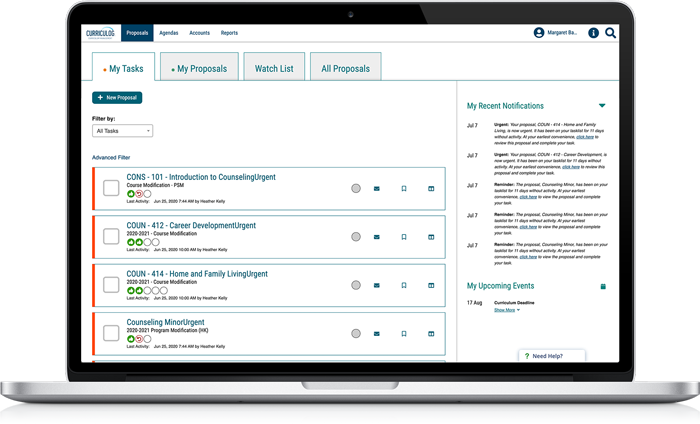 Student Engagement & Retention System
What it does: A student engagement and retention system is a learner-facing platform that drives student persistence by improving engagement with co-curricular programming. The platforms can track student participation at events, conduct polls and quizzes, implement co-curricular learning tracks and incentive participation in student activities via gamification. Some student engagement systems interact with students by offering direct communication with learners via mobile apps.
Why it matters: Student engagement is at an all-time low, and there is data to suggest that engaged students perform better and experience greater satisfaction with their academic experiences. Student engagement software also captures student insights that allow academic and student professionals to make better decisions about programming.
Student Communication System
What it does: A student communication platform guides students to necessary actions (I.e. registering for a class) by "nudging" them based on key attributes. Many systems are set up for simple 1-on-1 texting, but can also be set to confer with many students at once. More advanced technology enables staff to scale their communication to quickly, identify students that need help and reduce staff workload with automation.
Why it matters: Students are living in an age of information overload. They need information that is personalized and relevant to their learning journey - both in and out of the classroom. Strong communication platforms also move the answering of redundant questions to AI or automation while giving professionals time to focus on the students who need them most.
Nudging Across the Student Journey: A Practical Guide to Meeting Students Where They Are
Learn how refine your messaging to meet students wherever theyare on their path to a credential.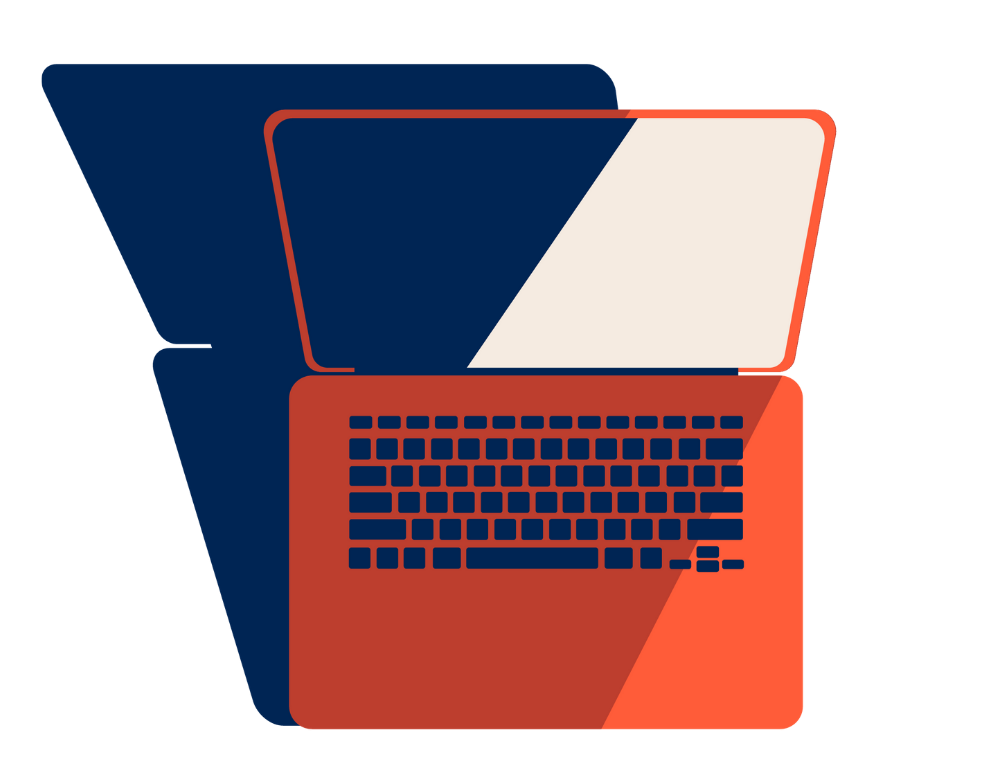 Marketing Automation System
What it does: Marketing automation systems allow your institution to plan, execute and monitor email marketing campaigns to learners and professionals.
Why it matters: Digital marketing is essential to the modern institution's success. Learners don't always seek out institutions or opportunities themselves, even when a particular course, offering or event may be precisely what they need. A marketing automation system avoids the hassle of initiating and maintaining email campaigns with each specific learner, making it easy for your institution's marketing team to focus on other efforts. When integrated into your SIS or Non-Traditional SIS, higher education institutions can gain full-funnel visibility for enrollments from a single system-of-truth and increase enrollments overall.
Student Portal
What it does: Student portals are online applications that allow students to to access, via your institution's website, important program information and administrative information that's personalized to them.
Why it matters: Student portals are often the sole access point for everything an enrolled student needs from your institution. They are frequently the gateway to information offered through other applications on this list. A leading Student Portal will allow students to conduct most administrative tasks—like adding or dropping courses, accessing receipts, requesting transcripts and accessing grades—at their convenience.
"
With the Student Portal, we significantly improved our student experience and that has made a difference for re-enrollment.
Robin SeaseBusiness Analyst, The University of California, Berkeley—Extension
Faculty/Staff Management System
What it does: Faculty and staff management systems allow administrators to track and manage all details pertaining to your institution's staff. These systems allow institutions to input, store and find data about staff and faculty activities, performances and other administrative necessities.
Why it matters: The number of people working at any one institution can be intimidating, which makes it all the more necessary to have a single source of truth for all faculty and staff data. The collection of key data is most often automated for efficiency's sake.
Event Management System
What it does: Event and conference management systems help your institution's event organizers plan, execute and report on events and conferences. They are hubs for all data pertaining to the event or conference—from management and scheduling to marketing and analytics.
Why it matters: At a time when many institutions are eager for new streams of revenue, events and conferences are taking the stage as opportunities to expand your institution's reach. Having a platform that supports smooth event and conference management cannot be overstated; concise administration can often make the difference between a successful and unsuccessful event.
What is Conference Management for Higher Ed?
Explore the unexpected benefits of conference management software that's designed for schools like yours.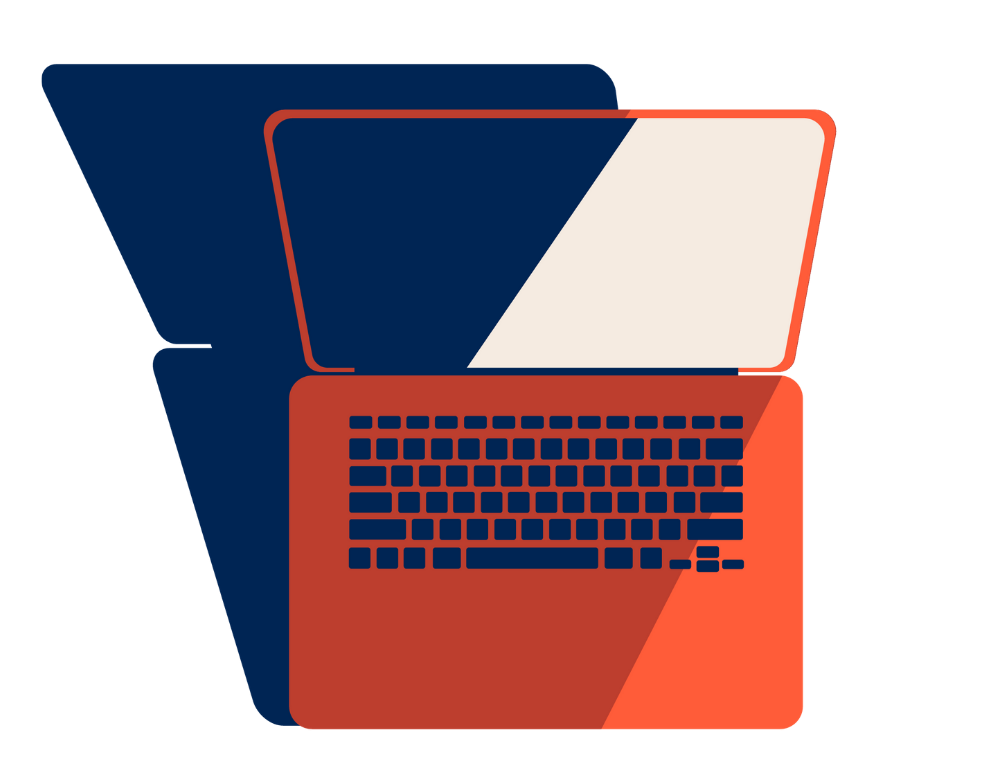 Athletics Management System
What it does: Athletic/athlete management systems are built to satisfy the unique digital requirements of your institution's sports staff. Though systems can vary greatly in capability and breadth, they all help manage athletic and athlete information. Many maintain historical, biographical and relevant medical information and they can also track student eligibility, set up financial aid, streamline recruiting, organize marketing campaigns and much more.
Why it matters: The needs of your sport staff are wildly different from those of your academic faculty. These systems help your athletics departments remain compliant, communicate and operate more efficiently by using processes tailored to the unit's unique needs.
How can you get the most out of your higher education technology?
Higher education technology is at its best when each system is the best in its class and integrates with other key elements of your tech stack. Having the ideal tech stack for your institution means ensuring certain systems are purpose-built; that they serve a function that other elements in your infrastructure cannot.
For instance, a traditional SIS may be fully equipped to manage learners enrolled in credit-bearing programs, but they have proven to be inadequate in engaging and managing learners in non-credit programming. Likewise, your CMS may be calibrated to the broad needs of online visitors, but working with a CMS tailored to higher education is more likely to yield engagement and conversion.
The best way to ensure streamlined management and drive engagement is to prioritize systems built specifically to support the mission of your institution and its many units or departments.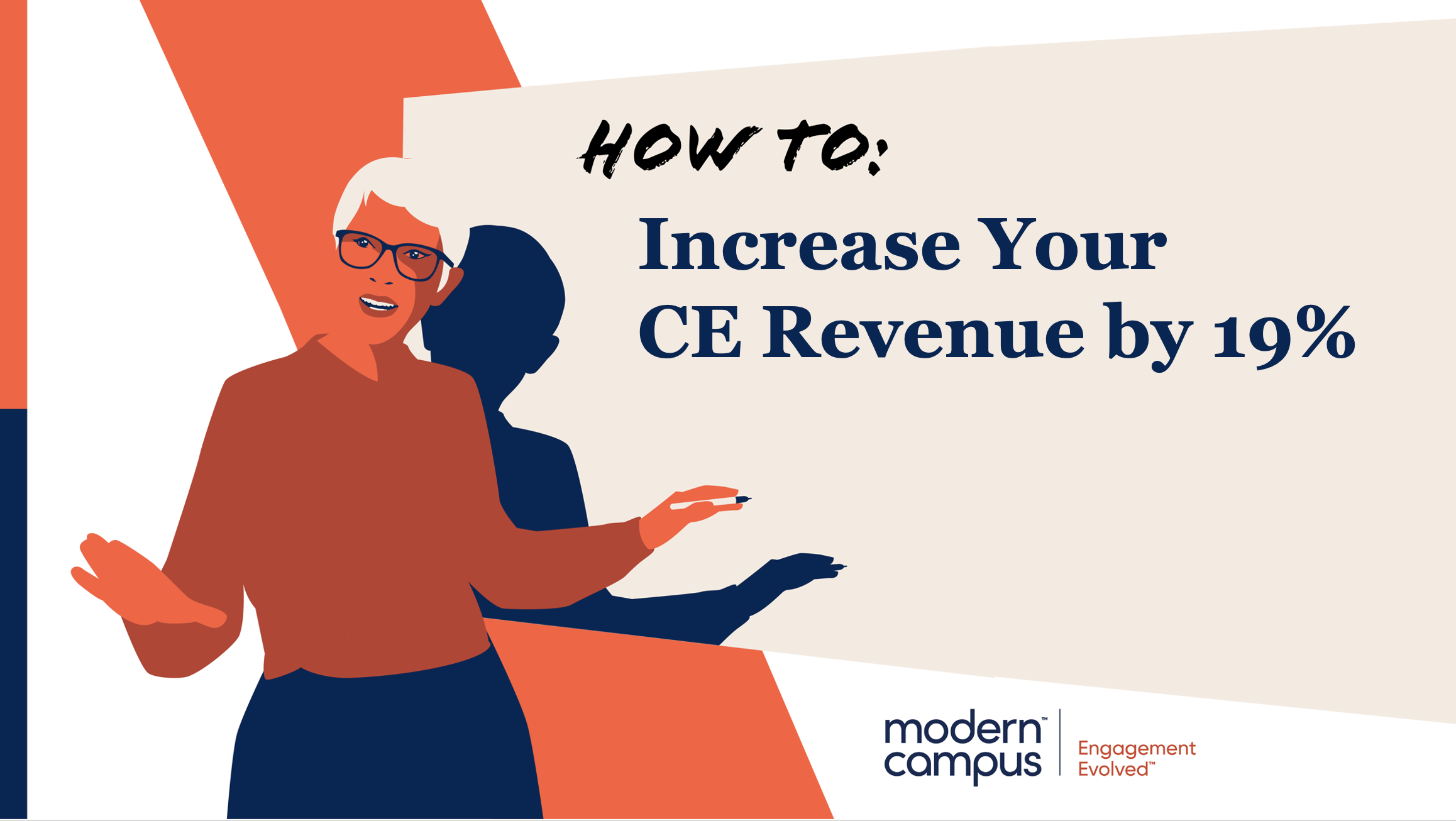 Webinar
How continuing and workforce education divisions are leveraging technology to drive registration and revenue—and seeing exciting and immediate results.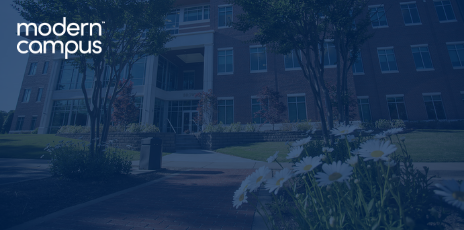 Case Study
How a public university harnessed a wealth of data to influence and support accreditors, students, and institutional leaders.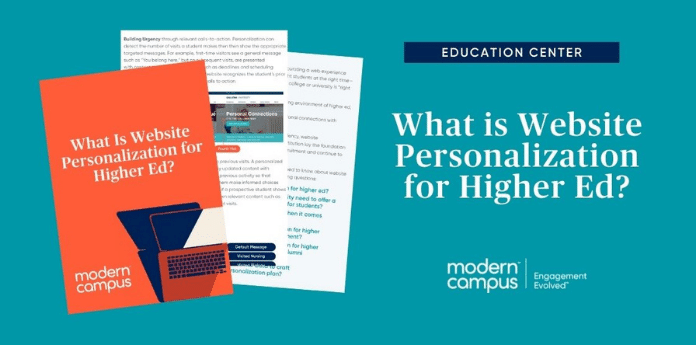 Whitepaper
How a next-generation CMS will change the way you manage your higher ed website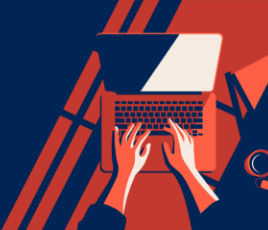 Tackle your biggest challenges
We're looking to topple the ivory tower.
Do you want to see how? Let's talk.