"
Presence has helped me feel like I can do my job better. I appreciate all that it's done for me and all that it will continue to do for me and my entire institution as a whole.
Sandrine SutphinDirector of Student Activities & Engagement
About The University of Mary Washington
4,400+
undergraduate students
55%
students living on campus
The Challenge

UMW couldn't concretely prove the value of co-curricular engagement
The University of Mary Washington's Student Activities team has always understood the immense value of co-curricular engagement; by interacting with students every day, they see compelling evidence of how much engagement supports success and retention. Yet, administrators needed more concrete evidence; they needed data to justify the financial investments.
"
At any given point, we could risk losing some of our budget. We need to be able to tell our story, through data, to prove why we need the funding that we do. So, I'm so grateful that our contract with OrgSync was coming to an end so that we could explore Presence, because we just weren't getting helpful data before. Well, it might have been there but it was basically impossible for us to find the data that we needed. It wasn't accessible.
Sandrine Sutphin
Additionally, implementing high-quality programs was becoming more and more challenging for Student Activities's small team. The tools they had made programming timely, costly, and often efficient.
"
I feel such an obligation to both the school as an employee, and also to the students, to create all these amazing experiences. But with only two full-time staff in our office, we're not able to even think about all the programming we'd like to do. It's so easy to get bogged down in processes, pulling us away from being innovative in programming and present with our students.
Sandrine Sutphin
Additionally, Sutphin and her team needed a way to empower students to tell their own stories. Simply including a list of awards and student org memberships on a resume wasn't enough to meet employers' demands for essential skills.
So, before partnering with Modern Campus Presence, Student Activities was stuck in a bit of a rut. Proving their worth through data was essentially impossible, they were constantly being asked to do more with less, and their students struggled to prove the value of co-curricular experiences to employers.
The Solution
Robust data drives co-curricular engagement
Sutphin now thinks of UMW's time before Presence as "the dark ages." Its tools have shown her the light, revealing all the data she and her team could possibly ask for. Her Customer Success Expert also points out numerical insights that Sutphin didn't realize were so valuable.
"

I love that Presence gives us quick data but we can also just dive deep into it and spend all day finding out new things about engagement. I'm addicted to narrowing things down by a demographic or by an event and just seeing what I find. Presence has pushed us to be more creative and helped us to make smart, informed changes. I'm so glad we didn't just stick with the status quo!

Sandrine Sutphin

Gone are the days when Sandrine and her teammates can only bring anecdotes to the decision-making table. They arrive at every meeting equipped with an abundant stock of data, ready to speak to any concern and prove their department's worth by any measure.

Transfer students? Check. First-generation college students? Check. Commuters? Undecided majors? Part-time students? Check, check, and check. They have ample data to analyze and stories to highlight, thanks to Presence.

And pulling this data is far from like pulling teeth. It's easy, accessible, and even fun.

Plus, other offices outside of Sandrine's have become enamored by Presence, too. Residence Life & Housing and the Center for Community Engagement are using it to communicate opportunities to students, guide students along engagement pathways, and check students into events on the go.

Student organization leaders especially love running elections through Presence.
"
Presence makes running org elections so much easier. Previously, even with another student engagement tool, I had to calculate who won by hand. I would tally every vote up multiple times, just to be sure, and it would take hours upon hours. But in Presence, I'm shown this cute little pie chart that tells me everything.
Lily Eghtessad
Lily Eghtessad, a 2020 UMW graduate who oversaw all student organization ballots, appreciates the flexibility of Presence's digital form builder. She can create a student leader application or an election ballot, and then, another student can use the same form-building tool to build something totally different.
With Presence forms, users don't have to be controlled by preset questions or formats. As Eghtessad puts it: "It lets you be creative. It gives you total, customizable control."
The University of Mary Washington's Favorite Features
Proactive Customer Success

Powerful Data & Analytics

Co-Curricular SmartTranscripts

™

Your dedicated Costumer Success Expert won't just respond in times of urgent concern; they're proactive partners guiding you from implementation and beyond.

Assess student behavior in real time by integrating with your Student Information System, leveraging custom filters and segmented data, tracking attendance patterns — and more.

Sync all of your students' completed and in-progress co-curricular experiences, certifications, points, service hours, and skills into one fully-automated, live-updating student profile to share with employers.

Learn more

Learn more
Related Case Studies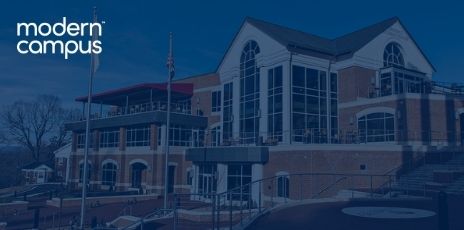 How a small, faith-based university leverages Modern Campus Presence to elevate co-curricular learning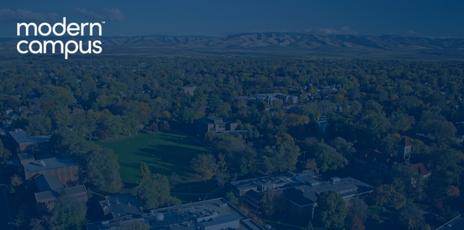 How a rural, private, liberal arts college leverages Modern Campus Presence to guide campus programming and student organization strategies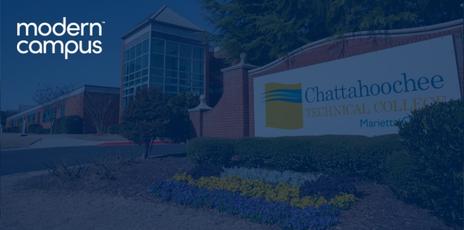 How a public technical college gamifies and strengthens co-curricular engagement using Modern Campus Presence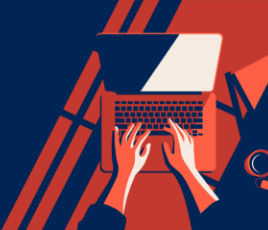 Tackle your biggest challenges
We're looking to topple the ivory tower.
Do you want to see how? Let's talk.
About Modern Campus
Modern Campus is obsessed with empowering its 1,200+ higher education customers to thrive when radical transformation is required to respond to lower student enrollments and revenue, rising costs, crushing student debt and even school closures.
Powered by Omni CMS, DIGARC, Presence and Destiny One, the Modern Campus modern learner engagement platform enables innovative institutions to create a "learner to earner" lifecycle that engages modern learners for life.
Delivering massive personalization, AI-driven recommendations and a modern e-commerce engine, Modern Campus creates a student-first digital experience and removes silos across campus. Presidents and provosts, marketing and IT teams, admissions, registrars, student affairs and CE divisions can partner to attract, enroll, empower, retain, credential and re-engage students with pathways for lifelong learning.
Learn how Modern Campus is leading the modern learner engagement movement at moderncampus.com and follow us on LinkedIn.