About The University of Mary Washington
4,400+
undergraduate students
55%
students living on campus
"

Presence has helped me feel like I can do my job better. I appreciate all that it's done for me and all that it will continue to do for me and my entire institution as a whole.

Sandrine Sutphin

The Challenge

UMW needed to concretely prove the essential worth of co-curricular engagement
Most student affairs professionals love storytelling. We love weaving tales about our students' successes and bragging about the amazing things they've gone on to accomplish.
But anecdotal storytelling can only go so far in the minds of top-level administrators. A provost might appreciate that a few superstar students have excelled, but they'll struggle to see what that has to do with the majority of the student population. In other words, our anecdotes are great for showing off a few students but they don't prove any larger trends among the general student population.
This is the conundrum that the student affairs team at UMW found themselves in. They knew the immense value of their work, as they heard and saw compelling evidence of it every single day from students' enthusiasm and growth. Yet, administrators needed more concrete evidence; they needed data.
"
At any given point, we could risk losing some of our budget. We need to be able to tell our story, through data, to prove why we need the funding that we do. So, I'm so grateful that our contract with OrgSync was coming to an end so that we could explore Presence, because we just weren't getting helpful data before. Well, it might have been there but it was basically impossible for us to find the data that we needed. It wasn't accesible.
Sandrine Sutphin
Additionally, providing amazing experiences was an awfully challenging task for such a small professional team.
"
I feel such an obligation to both the school as an employee, and also to the students, to create all these amazing experiences. But with only two full-time staff in our office, we're not able to even think about all the programming we'd like to do. It's so easy to get bogged down in processes, pulling us away from being innovative in programming and present with our students.
Sandrine Sutphin
Finally, Sandrine and her team needed a way to empower students to tell their own stories. Simply including a list of awards and student org memberships on a resume wasn't enough for employers. Students need to be able to show off their invaluable skills.
So, before partnering with Modern Campus Presence, UMW was stuck in a bit of a rut. Proving their worth through data was essentially impossible, they were constantly being asked to do more with less, and their students struggled to prove to anyone — besides themselves — why their co-curricular experiences were so awesome.
Yikes. What happened next? (Spoiler alert: Presence to the rescue.)
The Solution
UMW unearthed robhust data that's enabling to share vivid stories of co-curricular learning
Sandrine now thinks of UMW's time before Presence as "the dark ages." Its tools have shown her the light, revealing all the data she and her team could possibly ask for. Often, her Customer Success Expert even points out insights that Sandrine never considered exploring.
"

I love that Presence gives us quick data but we can also just dive deep into it and spend all day finding out new things about engagement. I'm addicted to narrowing things down by a demographic or by an event and just seeing what I find. Presence has pushed us to be more creative and helped us to make smart, informed changes. I'm so glad we didn't just stick with the status quo!

Sandrine Sutphin

Gone are the days when Sandrine and her teammates can only bring anecdotes to the decision-making table. They arrive at every meeting equipped with an abundant stock of data, ready to speak to any concern and prove their department's worth by any measure.

Transfer students? Check. First-generation college students? Check. Commuters? Undecided majors? Part-time students? Check, check, and check. They have ample data to analyze and stories to highlight, thanks to Presence.

And pulling this data is far from like pulling teeth. It's easy, accessible, and even fun.

Plus, other offices outside of Sandrine's have become enamored by Presence, too. Residence Life & Housing and the Center for Community Engagement are using it to communicate opportunities to students, guide students along engagement pathways, and check students into events on the go.

Student organization leaders especially adore running elections through Presence.
"
Presence makes running org elections so much easier. Previously, even with another student engagement tool, I had to calculate who won by hand. I would tally every vote up multiple times, just to be sure, and it would take hours upon hours. But in Presence, I'm shown this cute little pie chart that tells me everything.
Lily Eghtessad
Lily Eghtessad, a 2020 UMW graduate who oversaw all student organization ballots, appreciates the flexibility of Presence's digital form builder. She can create a student leader application or an election ballot, and then, another student can use the same form-building tool to build something totally different.
With Presence forms, users don't have to be controlled by preset questions or formats. As Lily puts it: "It lets you be creative. It gives you total, customizable control."
Sandrine, Lily, and the rest of UMW's student affairs team are pumped to be in control — leading the way with data, flexibility, and collaboration.
The Future
UMW is helping students share their co-curricular learning stories with employers
"

I appreciate the analytics — how it does the math for you and even creates pie charts that make it pretty and digestible. You can easily see the statistics and get a sense of the big picture story without being an advanced data scientist. But really, we're just scratching the surface and I'm excited to continue discovering what it can tell us.

Sandrine Sutphin

Now that Sandrine and her team have a world of data available at the click of a few buttons, they plan to use it to go beyond analyzing past events; they want to better UMW's future.

Top priorities include investigating what engagement should (and can!) look like for historically marginalized students. How can they be more inclusive in their programs and better at reaching out to these students in the first place? Finding answers and improving their work will hopefully lead to increased retention, further proving the value of student affairs!

The SA pro team is also excited to use Presence as a way to support Admissions. The two offices will work together to find trends between students' original applications and their eventual success at UMW. Knowing if (and how) factors like high school GPA, standardized test scores, and class rank correlate with campus engagement and retention will help inform admissions decisions and marketing to prospective students.

Plus, UMW is delighted to start rolling out SmartTranscripts so that students can vividly showcase their co-curricular experiences to employers — complete with certifications, points, service hours, skills, and more. Already, the mere existence of these co-curricular transcripts has prompted great conversations among UMW departments regarding how everyone's work is intrinsically connected.

And finally, Presence is critical to UMW's plan to continue engaging students in fall 2020 despite the COVID-19 pandemic. Sandrine and her teammates are thrilled to have crafted the Virtual Club Carnival, which will serve as a friendly mobile home for students to learn about every student organization, find links for virtual meetings, and engage with dozens of campus resources.

UMW didn't have to prompt Presence to help them create this tool though; Presence was on top of it already, understanding the need for virtual solutions and working quickly to innovate the software for this unexpected emergency need.

The future is looking bright, rewarding, and healthy for UMW, thanks to their hard work, innovative mindset, and dedication to providing their students with experiences that go beyond "how it's always been done." Presence is proud to help propel their vision.

The University of Mary Washington's Favorite Features
| | | |
| --- | --- | --- |
| Enthusiastic Customer Success | Insightful Data | Dynamic Co-curricular Transcripts |
| We on't just respond to you in times of urgent need; we're proactive partners along every step of your journey. | Learn what's working well and what isn't. And forget about filing report requests; the data is yours — available to you live 24/7. | Students won't just graduate with a resume; they'll continually build a comprehensive personal story. |
| Learn more | Learn more | |
Note: This is a Modern Campus success story and not an official endorsement from Tufts University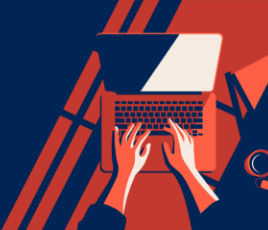 Tackle your biggest challenges
We're looking to topple the ivory tower.
Do you want to see how? Let's talk.
About Modern Campus
Modern Campus is obsessed with empowering its 1,200+ higher education customers to thrive when radical transformation is required to respond to lower student enrollments and revenue, rising costs, crushing student debt and even school closures.
Powered by Omni CMS, DIGARC, Presence and Destiny One, the Modern Campus modern learner engagement platform enables innovative institutions to create a "learner to earner" lifecycle that engages modern learners for life.
Delivering massive personalization, AI-driven recommendations and a modern e-commerce engine, Modern Campus creates a student-first digital experience and removes silos across campus. Presidents and provosts, marketing and IT teams, admissions, registrars, student affairs and CE divisions can partner to attract, enroll, empower, retain, credential and re-engage students with pathways for lifelong learning.
Learn how Modern Campus is leading the modern learner engagement movement at moderncampus.com and follow us on LinkedIn.