About the University of Nebraska at Omaha
36.8%
first-generation students
68.5%
first-year retention rate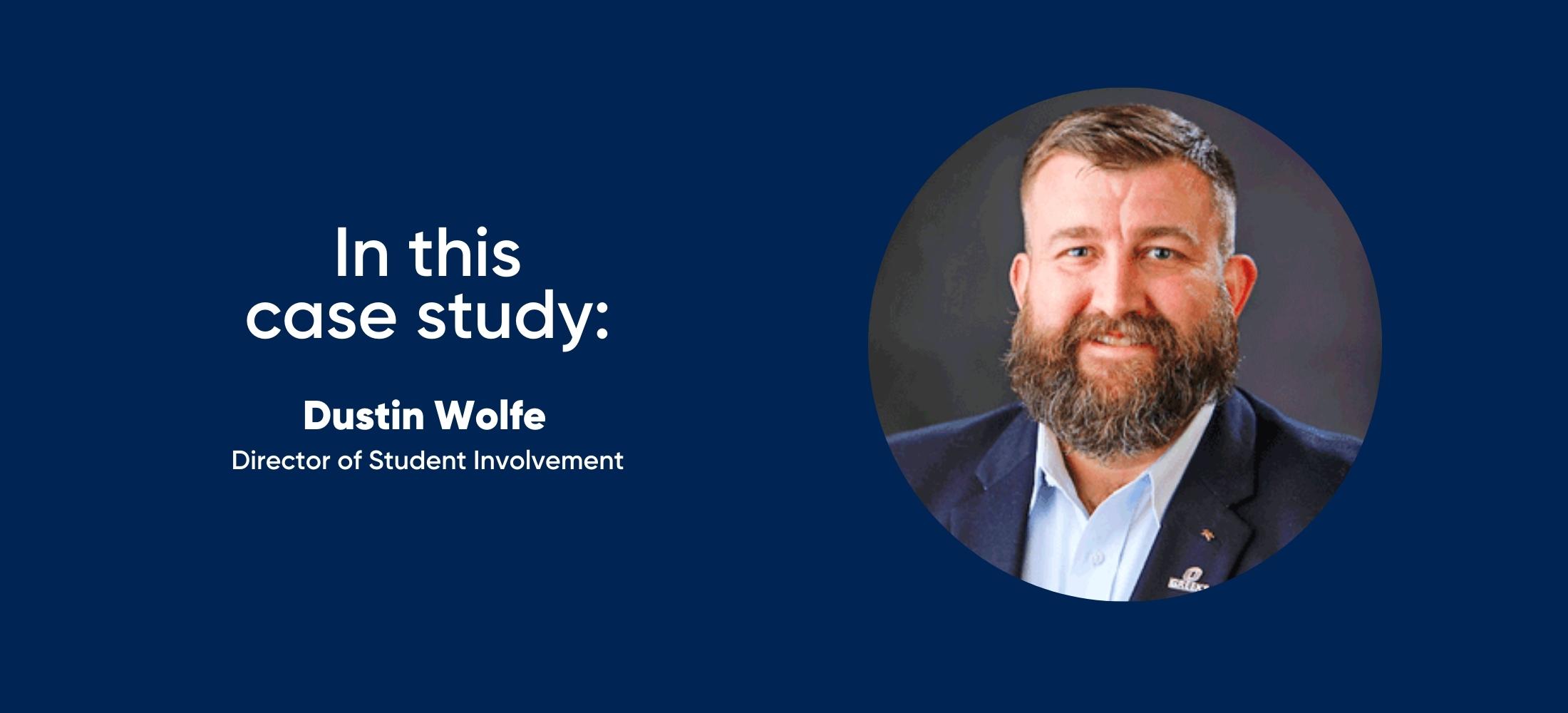 "
Presence has been a really valuable part of our daily jobs, our everyday routines. It's so consistent and strong that some functions are easy to forget we didn't have previously. It's easy to take it for granted given that it works to the extent that it does. We're just so accustomed and reliant on it now.
Dustin Wolfe
Top Challenges

Paper forms led to miscommunication, faulty data and unengaged students
The University of Nebraska Omaha (UNO) was stuck engaging modern students through outdated processes. All forms for student organizations were filled out by paper, including membership lists and event check-ins.
"Students were signing rosters and then staff was transcribing them over to an Excel spreadsheet, which led to a lot of frustration and inaccuracies," Dustin Wolfe, Director of Student Involvement, says. "The goal was to create some level of automation — not be reliant on student handwriting."
Wolfe and his Student Involvement team had implemented other student engagement platforms but found that none provided a good return on their investment.
"
They were ultimately far too expensive for the price points. We didn't feel like the business model and the way they were operating were very upfront.
Dustin Wolfe, about other student engagement platforms
Finally, in 2020, Wolfe and his team were ready to make a change. They felt inspired by The University of Nebraska at Kearney, whose Student Affairs team was delighted by the functionality of Modern Campus Presence and the results they experienced with the comprehensive, yet affordable, platform.
Results with Modern Campus Presence
Presence's mobile portal and digital forms fostered growth in student organization membership and events, even at the height of the COVID-19 pandemic.
UNO gained access to Presence in July 2020 — a time when all courses were taught online and students craved social connections outside of their homes.
For many other institutions worldwide, the switch to virtual meant that student life was put on pause, with student org members losing touch with each other and staff-planned events postponed indefinitely. But that wasn't the case at UNO.
Presence enabled student life to continue on. Students found out about upcoming opportunities to join student orgs and participate in virtual events through UNO's Presence-powered web portal. Student leaders and staff used streamlined digital forms to easily communicate and submit requests.
What's more, Wolfe and his team had insight into what was happening. Thanks to Presence's integration with Zoom, which records participation and tracks virtual engagement, staff didn't miss a beat in knowing who was attending what. The robust real-time data and long-term patterns gathered by Presence allowed UNO Student Involvement to tell the story of student life during COVID, including drive-by, pick-up and virtual events.
"
The coolest thing was that, in the height of the pandemic, when basically no one was on campus, we were still able to find data on things that were happening. We were able to tell that story to institutional leadership and prospective students. It really softened some of the blow of going virtual.
Dustin Wolfe
Presence's event management tools simplify program planning and drive participation.
The benefits have continued with students' return to campus! Since, while at home, students had gotten to know Presence as their virtual one-stop hub for all things engagement, they brought their newfound enthusiasm for student programming back to campus with them.
"

We've seen some rekindling of organizations that hadn't been here for a while; now, they're back. Student involvement is alive and well here. Presence is helping to articulate what's out there and what's available.

Dustin Wolfe

Students and staff — including those outside of Student Involvement — have especially come to cherish Presence's event management tools. Universal event forms ingrained with conditional logic allow UNO to collect the right information, sent to the right people at the right time. The result: more students are empowered to plan events, staff can refocus their time and energy on strategic goals, and more students are showing up to gain resume-boosting, co-curricular skills.

UNO's Favorite Presence Features

| | | |
| --- | --- | --- |
| Event Marketing | Involvement Tracking | Organization, Event & Form Management |
| Simplify the promotion process with automatic advertising via your custom-branded mobile app and web portal. | Speed up event check-in and maximize data collection by tracking student involvement with card swipe technology. | Streamline processes and remove engagement barriers with digitized forms — made quick, easy and customizable thanks to drag-and-drop technology. |
| Learn more | Learn more | |

Related Case Studies

How a multi-campus university engaged a quarter of its student body through its Modern Campus Presence portal within one week of its launch

How a small, faith-based university leverages Modern Campus Presence to elevate co-curricular learning

How a rural, private, liberal arts college leverages Modern Campus Presence to guide campus programming and student organization strategies

Manage and track student engagement and skill development inside and outside the classroom to drive student retention and outcomes.

Explore the leading student engagement and development platform.
About Modern Campus
Modern Campus is obsessed with empowering its 1,200+ higher education customers to thrive when radical transformation is required to respond to lower student enrollments and revenue, rising costs, crushing student debt and even school closures.
Powered by Omni CMS, DIGARC, Presence, Signal Vine and Destiny One, the Modern Campus modern learner engagement platform enables innovative institutions to create a "learner to earner" lifecycle that engages modern learners for life.
Delivering massive personalization, AI-driven recommendations and a modern e-commerce engine, Modern Campus creates a student-first digital experience and removes silos across campus. Presidents and provosts, marketing and IT teams, admissions, registrars, student affairs and CE divisions can partner to attract, enroll, empower, retain, credential and re-engage students with pathways for lifelong learning.
Learn how Modern Campus is leading the modern learner engagement movement at moderncampus.com and follow us on LinkedIn.