About Utica University
3,000+
undergraduate students
90+
registered student organizations
"

When we started awarding students points for attending events, we were pretty skeptical that it would work for our campus. We figured it'd be fun to just give it a try for a semester and, then, if students didn't care, we'd move on. But it has really really caught on! It's quite exciting. We're all in on points now; I can see us continuing with it for the foreseeable future, as a lasting part of our campus culture that gets students excited to engage in all sorts of opportunities.

Devlin Daley

The Challenge
Utica University's Office of Student Living and Campus Engagement needed a new way of motivating students to engage in campus life. Staff knew that engagement was key to retention, but pandemic shutdowns had primed many students—especially first-years—to stay siloed in their existing social spheres.
Making events mandatory didn't help the institution's goals.
"
When you make things mandatory, it turns the students off. It changes the way they think about the program, gives it a negative connotation. Especially for educational programs, like alcohol and other drug prevention or sexual assault awareness—students will go if you make it mandatory but they won't really engage. They'll be annoyed because they had to be there.
Devlin Daley
The Solution & Result
Incentivizing engagement with points
When Devlin Daley, Assistant Director for Campus Engagement, learned about the gamification tools available to Utica with Presence, she figured it was worth a try.
Here's how Utica's points programs works:
Every event and involvement opportunity is assigned a point value.

Staff or student volunteers use Presence's

CheckPoint card swipe technology

to check attendees into events, using any mobile device. Presence then automatically awards attendees the allotted number of points.

Students can redeem their points for prizes, such as branded institutional swag or exclusive campus privileges.
In less than a year, points have given engagement a noticeable boost. Students of all years and demographics are motivated to collect as many points as they can.
"
By incentivizing students with points, the Office of Student Living and Campus Engagement is winning because students are going to events that they might not go to otherwise. And students are winning because they're going to events and experiencing things that they're enjoying and learning from.
Devlin Daley
Streamlining event planning & management with powerful forms
Events have also become easier to plan, thanks to Presence's customizable forms. Using drag-and-drop technology, Daley created a single, incredibly powerful event request form. Conditional logic within the form simplifies the work; event planners only need to answer questions that are relevant to each event. And custom workflows ensure that the right university personas always receive the right event information.
"
It's helped make the event planning process more seamless, for every single department that has a role to play with our events. We don't have to have a million meetings a day to try and talk about the same events over and over. By asking student leaders everything we need to know about their events in one fell swoop, it makes it so much easier. It's been really helpful.
Devlin Daley
Spreading the word with superior marketing
Previously, if a Utica student wanted to learn about any upcoming event, they either had to stumble upon a flier or social media post, hear the news from a friend or stop by the Campus Engagement office. It involved a strange mix of random luck and targeted research.
But now, with Presence, Utica has added two promotional channels that made event discovery organic and fun!
First, Utica's branded web portal and mobile app are students' one-stop event hubs. By filtering through tags and categories, students can find events that interest them in just a few clicks. They can even sync events to their personal calendars and contact the event hosts.
Next, digital signage turns every campus TV into a live promotional board—no manual design or editing required. Presence pulls event information from the campus's branded portal and broadcasts it automatically.
Obtaining data with easy event check-in
Utica's student affairs team is also gaining game-changing insight into their students' engagement behaviors thanks to Presence Checkpoint and analytics dashboard. By checking students into all events, big and small, Daley has discovered that many learners are engaged in ways she was never able to notice before.
"
As staff, we always see the same faces at our standard, large-scale events. But now, by seeing who's checked into events, we're finding out that many more students are engaged; they're just attending smaller things, like club meetings. We're realizing that our reach is much broader; students are engaged in ways we couldn't notice or measure before.
Devlin Daley
Engaging students for life
Utica University is even using Presence to engage students beyond their four years on campus.
Daley entices recently accepted students to enroll by showcasing the wide variety of campus opportunities, as displayed through Utica's Presence-powered student portal, on Accepted Students Day.
She's also collaborated with the Advancement Division on ways to engage young alumni post-graduation.
Winning with reliable support
Daley credits much of Utica's successes to Modern Campus's unparalleled Customer Support team. They don't just help troubleshot; they inspire Utica to think big and make the most of every Presence feature.
"
We would never have thought of using points unless I had talked to our customer success rep, Michele. I told her that we need a better way to incentivize engagement, and she told me about points and helped me strategize how to best use it for our students. That springboarded our whole success. The collaboration with the Presence team has been awesome.
Devlin Daley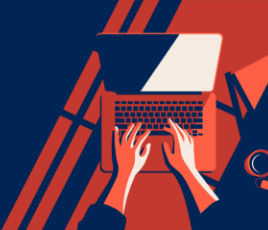 Tackle your biggest challenges
We're looking to topple the ivory tower.
Do you want to see how? Let's talk.
Utica University's Favorite Features
| | | |
| --- | --- | --- |
| Gamification | Event Management Forms | Campus-branded app & web portal |
| Incentivize engagement by assigning point values to each experience and designing a custom rewards redemption program. | Simplify event requests into a single form—with advanced settings, conditional logic, customizable access levels, workflows and beautiful custom layouts. | Meet your digital home for all things student life. Centralize engagement with one spot serving as an event hub, forms library, student org directory and more. |
| Learn more | Learn more | |
Related Case Studies
How a multi-campus university engaged a quarter of its student body through its Modern Campus Presence portal within one week of its launch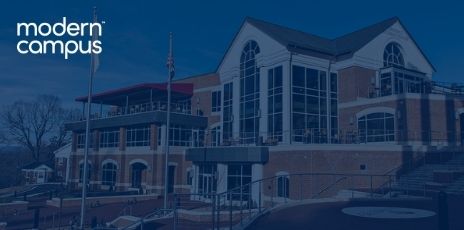 How a small, faith-based university leverages Modern Campus Presence to elevate co-curricular learning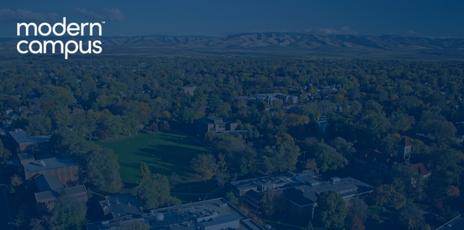 How a rural, private, liberal arts college leverages Modern Campus Presence to guide campus programming and student organization strategies
About Modern Campus
Modern Campus is obsessed with empowering its 1,200+ higher education customers to thrive when radical transformation is required to respond to lower student enrollments and revenue, rising costs, crushing student debt and even school closures.
Powered by Omni CMS, DIGARC, Presence and Destiny One, the Modern Campus modern learner engagement platform enables innovative institutions to create a "learner to earner" lifecycle that engages modern learners for life.
Delivering massive personalization, AI-driven recommendations and a modern e-commerce engine, Modern Campus creates a student-first digital experience and removes silos across campus. Presidents and provosts, marketing and IT teams, admissions, registrars, student affairs and CE divisions can partner to attract, enroll, empower, retain, credential and re-engage students with pathways for lifelong learning.
Learn how Modern Campus is leading the modern learner engagement movement at moderncampus.com and follow us on LinkedIn.