Valdosta discovered that retention skyrocketed to 95% once students attended at least 10 events per semester.
About Valdosta State University
Customer since 2017
Valdosta State University first opened its doors in 1913 as a women's college with only 18 students. Today, it's a regionally-serving institution with more than 10,500 students pursuing degrees ranging from associate level to doctorate level. In addition to serving the people of southern Georgia, Valdosta State University offers in-state tuition to its neighbors in Florida, South Carolina, Alabama and Tennessee.
8,500+
undergraduate students
31%
first-generation students
82%
next-term retention rate
"

We were able to capture our first ever data points directly tying in student engagement with retention, which I think is probably one of the most brilliant pieces of the Presence platform.

Vince MillerVice President for Student Affairs

Goals

Leverage a platform that's intuitive, easy, and fun for everyone to use, students included.

Create a culture of data collection and assessment across the division and, ultimately, the entire institution.

Unearth data to indisputably prove that the most engaged students at Valdosta are more likely to persist and stay enrolled.
The Problem
Without reliable data available to showcase engagement's effect on retention, Student Affairs wasn't seen as a priority within the institution.
Valdosta State University's student affairs team was stuck in a discerning cycle: Without any solid proof — through data — to show the value of student engagement, they were left with a low budget allocation that resulted in less than ideal programming. In other words, a lack of data led to low budgeting which led to subpar engagement and institutional leadership's devaluing of the division.
Vince Miller, Vice President for Student Affairs, knew that he needed to break out of this trend; His students, and the institution as a whole, deserved it. But he needed something that was seemingly impossible to come by: convincing data — specifically numeric proof unequivocally showing the connection between engagement and retention. If he could do that, then he'd finally prove Student Affairs' connection to the institution's bottom line.
"It's easier and more cost-effective in many cases to retain a student than it is to recruit a student. Enrollment's mission is to bring students to our campus. But as an institution, we needed to find ways to be able to capture those students' attention and energy and keep them engaged." – Vince Miller
But Miller understood that any ole data wouldn't do. In order to be convincing, data needed to be accessible to everyone, students and staff alike. He couldn't be the campus's sole data enthusiast; he needed campus partners to get on board and get their students excited to engage with data.
"In trying to secure a database, we needed something that was easy to use for students. That was our number one priority. That was key. We wanted what we were using to be easy for students to see and use that simplified data collection in a fun and easy way." — Vince Miller
Furthermore, Miller needed to show that student affairs isn't niche. His department is capable of engaging a broad scope of students, not just the low-hanging fruit of traditional, residential students.
"We needed to dispel some of the top campus myths — like that we mainly only engage students who live on campus or that campus engagement is just tailored to first-year students and not upperclassmen. We wanted to be able to see which of those statements are myths on our campus and which of them are true. " – Vince Miller
Anecdotal evidence wasn't enough. They needed numbers.
The Solution
Valdosta discovered a "magic number" of events attended per semester per student that dramatically increases retention.
They found a numeric treasure trove through Modern Campus Presence. By checking students into events with mobile technology and then studying the automatically generated assessment data, they came upon a number that's been so pivotal, so tremendously convincing to institutional leadership, that Miller now upholds it as "the magic number."
Ready for the magic to be revealed? Here it is: 10. Miller learned that students who attended at least 10 events per semester were significantly more likely to persist through to the next semester. The next-term retention rate increased by 13 percentage points among these highly involved students — 95% of them stayed enrolled at Valdosta!
"Once students hit 10 events in a semester, our retention rates start to skyrocket – 95%, 98%, even a 100% retention rate at 12 events. it's incredible, and we only know it because of Presence." – Vince Miller
What's more, Miller worked with Vadolsta's IT department to pull in data from other Valdosta divisions. From there, they were able to determine that the engagement-retention trend wasn't mere correlation; it was causation. Factors like a student's financial aid package, GPA, and first-gen status didn't explain the retention uptick; engagement alone did.
In fact, they determined that out of the many dozens of factors that contribute to retention, co-curricular engagement has the second biggest influence on students — just behind academic success.
So, the magic number opened up a world of possibility to Miller and his team. Being able to say "95% of highly engaged students stay enrolled" is way more persuasive than anecdotal stories.
"With the magic number, Presence gave us a piece of evidence that was directly tied to our students' academic success. And that led to some real conversations for me with my colleagues across campus. It was extremely successful in making a case for continued funding within student affairs. In fact, some areas within the department even saw budget increases all thanks to the magic number." – Vince Miller
Furthermore, in addition to learning how many students attended each event, they were able to explore attendance trends by programmatic factors — revealing which event hosts, locations, and formats drew the biggest crowds and lead to further involvement. This has been key to getting student organization leaders excited about data!
"I've used other platforms at other institutions before, but none have been as beloved on campus as Presence has here. It's so easy to use and there's so much great data provided that our students and my coworkers have really flocked to it, adapting to it extremely easily." — Vince Miller
They even made data collection mandatory for student orgs, with the results used to determine fee allocations. Now, students love logging in to their personalized Presence dashboard and exploring the data that awaits them. There's literal money in it!
Miller has also become an expert mythbuster. Assumptions about his department only engaging traditional residential students hold no weight against data that says otherwise.
"We learned that we see a pretty good mix of commuter versus residential student involvement. Yes, in our first year utilizing Presence, our on-campus swipes were a little higher — with around 16,000 vs. 11,500 — but commuter involvement was still way higher than most people assumed." – Vince Miller
To increase engagement even more, they now send out periodic "nudges" — texts reminding students of upcoming events. These messages include links to the event's page in BlazerLink, Valdosta's custom Modern Campus Presence portal, so that students can quickly view all the event's details and add it to their calendar.
All of this insight and promotion has led to real results. At the end of 2019, the unduplicated headcount for student engagement was 6,980. That was 109% of their highly ambitious goal!
And student-led events weren't the only programs to benefit from Presence's data insights. Staff in charge of orientation, study abroad, first-year programming, leadership programming, and more gained proof that involvement with their offerings contributed to increased retention.
This means that every student affairs office, not just student activities, adores the ease and rewards of Presence. Now that's magic.
"The data points connected to retention that Presence provided us were absolutely vital in making a case for continued funding for all areas within student affairs. Many of our programs literally wouldn't have happened or continued without it." – Vince Miller
The Future
Implement gamified incentives to encourage all students to attend at least 10 events per semester.
Miller and his team aren't content to just sit back and watch the magic pass them by as passive audience members. They're more like magician assistants, developing intentional strategies to get all students to attend at least 10 events a semester.
"Now we're saying, if this leads to increased student retention, how do we get every student to get to 10 programs in a semester? How do we get to that point?" – Vince Miller
They've already started highlighting the magic number to students via their centralized student portal. Every time a student logs in, they're greeted by a message that says "Did you know? Attending events on campus increases your success at VSU. Undergrad students, swipe into 10 events this semester and be entered to win a $5,000 scholarship!" Each student can also see their updated progress — how many events they've attended and how many more they have to go to strike magic.
That $5,000 scholarship I mentioned? That's just the tip of the iceberg! They plan to guide students toward lots of other incentivized goals.
They're particularly optimistic about one major strategy: Gamification paired with co-curricular learning. They'll craft learning pathways to lead students toward top skills valued by employers, then reward students with points (automatically calculated through Presence in real-time) that lead to prizes.
"We're also exploring the gamification of students participating in events with points, and incentives, and engagement, both thinking of those things that cost us money, but also free incentives we can offer, like jump-the-line for big events or maybe front row seats for comedians or other speakers that we would have on campus." — Vince Miller
And Miller isn't making these decisions all on his own. As more and more students and staff see the indisputable connections between engagement and retention, gamification is becoming a campus-wide conversation!
"We're exploring how to build out some of the additional functionality with co-curricular learning, so that we can then take the engagement to a place of reflection and measurement, and that kind of connects into student learning and essential skills, as part of what the Presence platform can do." — Vince Miller
Student engagement has long been seen as flimsy maybe-it-works-maybe-it-doesn't guesswork — at Valdosta and elsewhere. But now, VSU is engaging with the science behind the magic, leading to tremendous rewards for Miller's department, for the institution as a whole, and for every single Valdosta student.
Valdosta State University's Favorite Features
| | | |
| --- | --- | --- |
| Attendance Patterns & Trends | Customizable Web Portal | Engagement Gamification |
| Take your reports from "attendance was great" to precise numbers, broken down by the demographics of your choosing. | Allow students to set and track their own engagement goals, with progress updated the moment they swipe in to any event. | Prompt, motivate, and guide students down customized pathways toward success. |
| Learn more | Learn more | |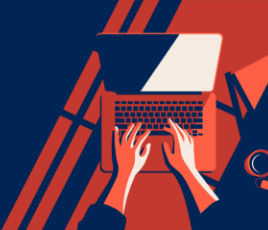 Tackle your biggest challenges
We're looking to topple the ivory tower.
Do you want to see how? Let's talk.
About Modern Campus
Modern Campus is obsessed with empowering its 1,200+ higher education customers to thrive when radical transformation is required to respond to lower student enrollments and revenue, rising costs, crushing student debt and even school closures.
Powered by Omni CMS, DIGARC, Presence and Destiny One, the Modern Campus modern learner engagement platform enables innovative institutions to create a "learner to earner" lifecycle that engages modern learners for life.
Delivering massive personalization, AI-driven recommendations and a modern e-commerce engine, Modern Campus creates a student-first digital experience and removes silos across campus. Presidents and provosts, marketing and IT teams, admissions, registrars, student affairs and CE divisions can partner to attract, enroll, empower, retain, credential and re-engage students with pathways for lifelong learning.
Learn how Modern Campus is leading the modern learner engagement movement at moderncampus.com and follow us on LinkedIn.