About Whitman College
151
registered student organizations
87%
five-year graduation rate
"

Presence has converted more students to get involved in campus life than I could possibly dream of converting. Students will bring their peers to the Presence platform in an incredible way—pushing engagement in a way that the adults in the room really struggled to do before.

Juli Dunn

The Challenge

Lack of data led to uninformed event planning and budgeting.
Student leaders and staff at Whitman College have long been excited to plan co-curricular programs. They've understood that engagement is crucial to student success inside the classroom and, eventually, in the workforce.
Yet, every program—and the budget allocated for it—used to be a shot in the dark.
With no reliable way to track engagement and assess program outcomes, the Student Affairs team lacked strategy behind their engagement offerings. They had to rely on gut instincts, which often meant too much money was spent on programs that failed to support co-curricular learning—if students even attend in the first place. Hefty budgets benefited too few students and even fewer learning outcomes.
Student learners shared the staff's frustrations, which helped lead the charge for change.
"
Everybody had to tighten their belts at Whitman, including Student Government. They were looking for ways to make sure that the money they were spending, they were spending it well.
Juli Dunn
The Solution
Students were excited to try something new.
Student Government was thrilled to discover the tracking capabilities and data analytics of Modern Campus Presence. Enthusiasm also quickly spread to intramural and club sport teams, along with the Career and Community Engagement Center.
The Rocky Horror Picture Club was also one of Presence's first champions at Whitman. After some quick training, the club's leaders were easily able to check-in around 500 attendees (more than a third of the student population), using card-swipe technology powered by Presence on their mobile devices.
"

I sold it to club leaders with the idea that if you track attendance, then you know who your audience is and you can reach out to them to attend the next show. And you can demonstrate to Student Government that you entertained a large population of campus—that you're a valuable program.

Juli Dunn

Presence informs all student engagement budgeting decisions.

Other student clubs and organizations have also quickly come to understand the value of WhitLife, Whitman's custom-branded Presence engagement portal. Student Government has even tied budget requests to the use of WhitLife, which further incentives student learners to engage their peers and showcases Presence's value to other departments in the college.

"

We now see all these clubs and organizations asking everybody like 'please join my skateboard club, please join this other club, in WhitLife. I need people to demonstrate that there's an interest in this club and organization, as I'm getting ready to ask for money for next year.' It's really helped us communicate to other offices how well equipped the platform is.

Juli Dunn

Engagement has increased as data guides a clearer engagement strategy.

Gone are the days of guesstimating students' interests. By understanding which programs and organizations have engaged the most learners recently, Whitman is making better budgeting decisions for the present and the future.

Many previously unengaged students are also showing up to events and joining student orgs for the first time—all with minimal staff effort. Students were motivated on their own to reach out to their peers and point unengaged students toward WhitLife.

All told, Dunn and her team discovered that 72% of students attended at least one event per semester. It's a number they're excited to boast about, plus that knowledge is enabling them to develop strategic plans for engaging uninvolved students.

And if staff or students ever need technical support or a partner to support their goals, they know that Modern Campus's customer success team has their back.
"
I work with a lot of different platforms at our campus, and I have to say, hands down, the folks at Presence have been at the very tippy top in terms of support. They are totally invested in me being a happy customer, which is a huge factor in our success.
Juli Dunn
Whitman College's Favorite Presence Features
| | | |
| --- | --- | --- |
| Real-Time Data & Analytics | Campus-branded App & Portal | Personalized Customer Support |
| Identify and assess engagement patterns in real time, enhanced by dynamic visual reporting and made easy for student leaders to understand. | Students can find groups to join, events to sync with their calendars and digital forms to submit—going from uninvolved to engaged in minutes. | Our customer success specialists combine their tech expertise and experiences in higher education to advance your institution's unique goals. |
| Learn more | Learn more | |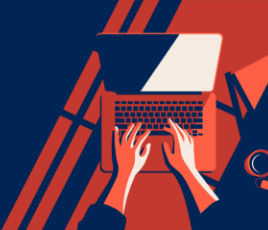 Tackle your biggest challenges
We're looking to topple the ivory tower.
Do you want to see how? Let's talk.
About Modern Campus
Modern Campus is obsessed with empowering its 1,200+ higher education customers to thrive when radical transformation is required to respond to lower student enrollments and revenue, rising costs, crushing student debt and even school closures.
Powered by Omni CMS, DIGARC, Presence, Signal Vine, and Destiny One, the Modern Campus modern learner engagement platform enables innovative institutions to create a "learner to earner" lifecycle that engages modern learners for life.
Delivering massive personalization, AI-driven recommendations and a modern e-commerce engine, Modern Campus creates a student-first digital experience and removes silos across campus. Presidents and provosts, marketing and IT teams, admissions, registrars, student affairs and CE divisions can partner to attract, enroll, empower, retain, credential and re-engage students with pathways for lifelong learning.
Learn how Modern Campus is leading the modern learner engagement movement at moderncampus.com and follow us on LinkedIn.