The #1 choice of non-traditional higher ed innovators.
AI-driven student pathways. Highly personalized, instantly delivered digital experience.
New revenue streams to enable provosts and CE directors alike to thrive.
Modern Campus Destiny One: Like a Program Director with Superpowers
---
Unlock the Potential of Lifelong Learning
Modern workers need reinvention across their careers. Position yourself as their go-to resource for professional development—whether they're 18 or 80—with Modern Campus Destiny One, the world's only non-degree management solution that puts lifelong engagement first.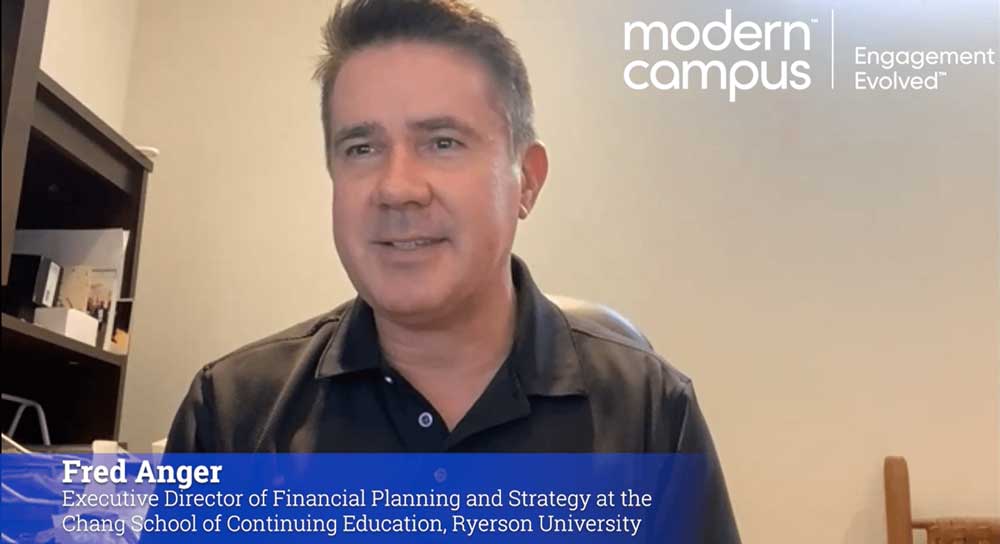 Get To Know Modern Campus Destiny One
Grow enrollment. Serve students.
Curriculum
Launch programs quickly
Create programs targeting all learner types with multiple formats, locations and prices.


Deliver stackability
Allow students to progress through programs with bite-size chunks and alternative learning recognition (like shareable badges) along the way.


Outpace market demand
Reduce time to market for new courses with auto workflows that speed approvals.


Input information once
Set up courses with one profile page that automatically publishes course info to your website, catalog, LMS, financial reports and search engines.
Marketing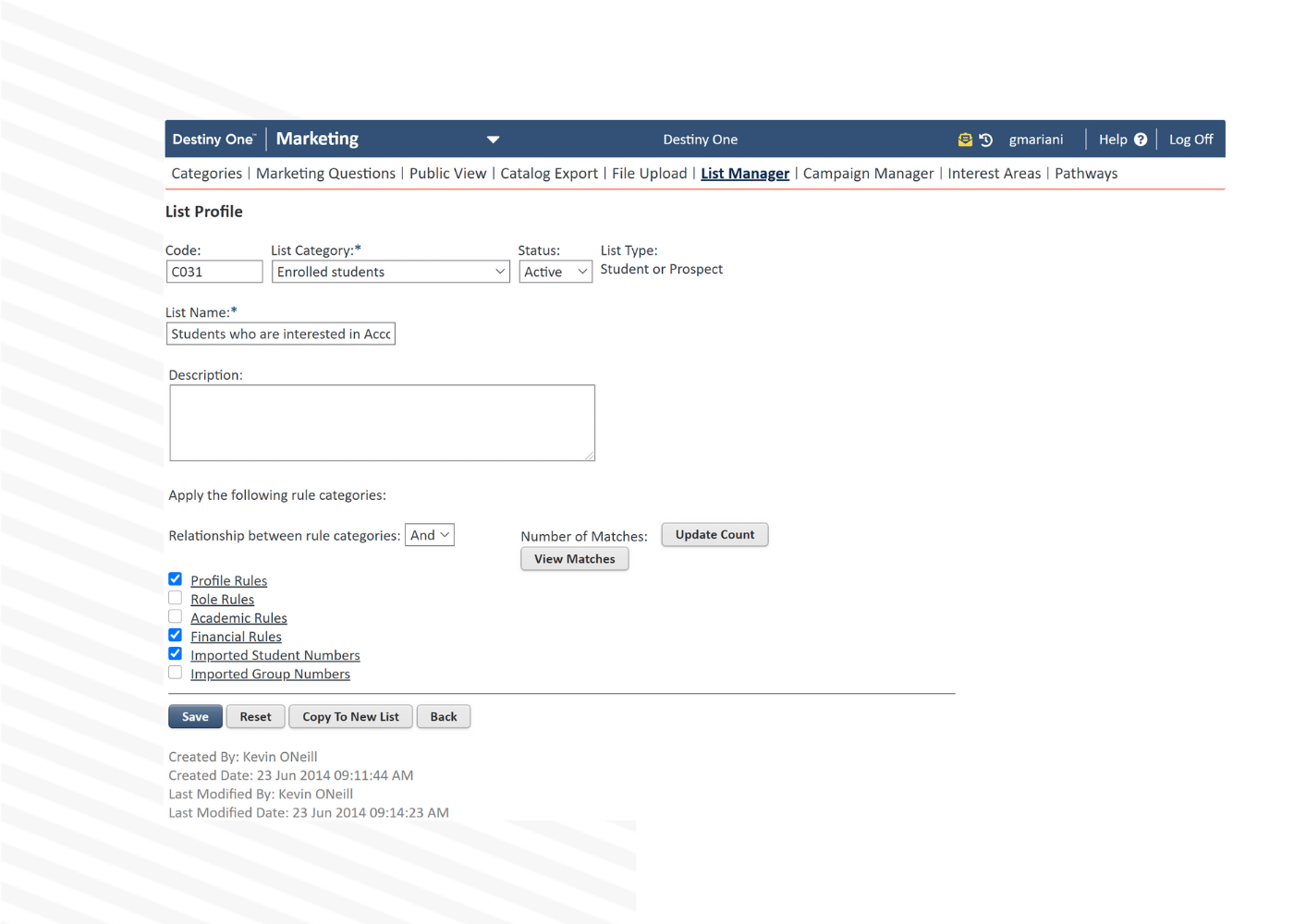 Leverage your brand
Build a world-class, mobile-friendly, e-commerce website with your brand standards.


Create standout campaigns
Build data-driven lists and measure campaign results—no database experience required.


Help learners find courses with SEO
Maximize SEO with Destiny One's built-in optimization tools.
Enrollment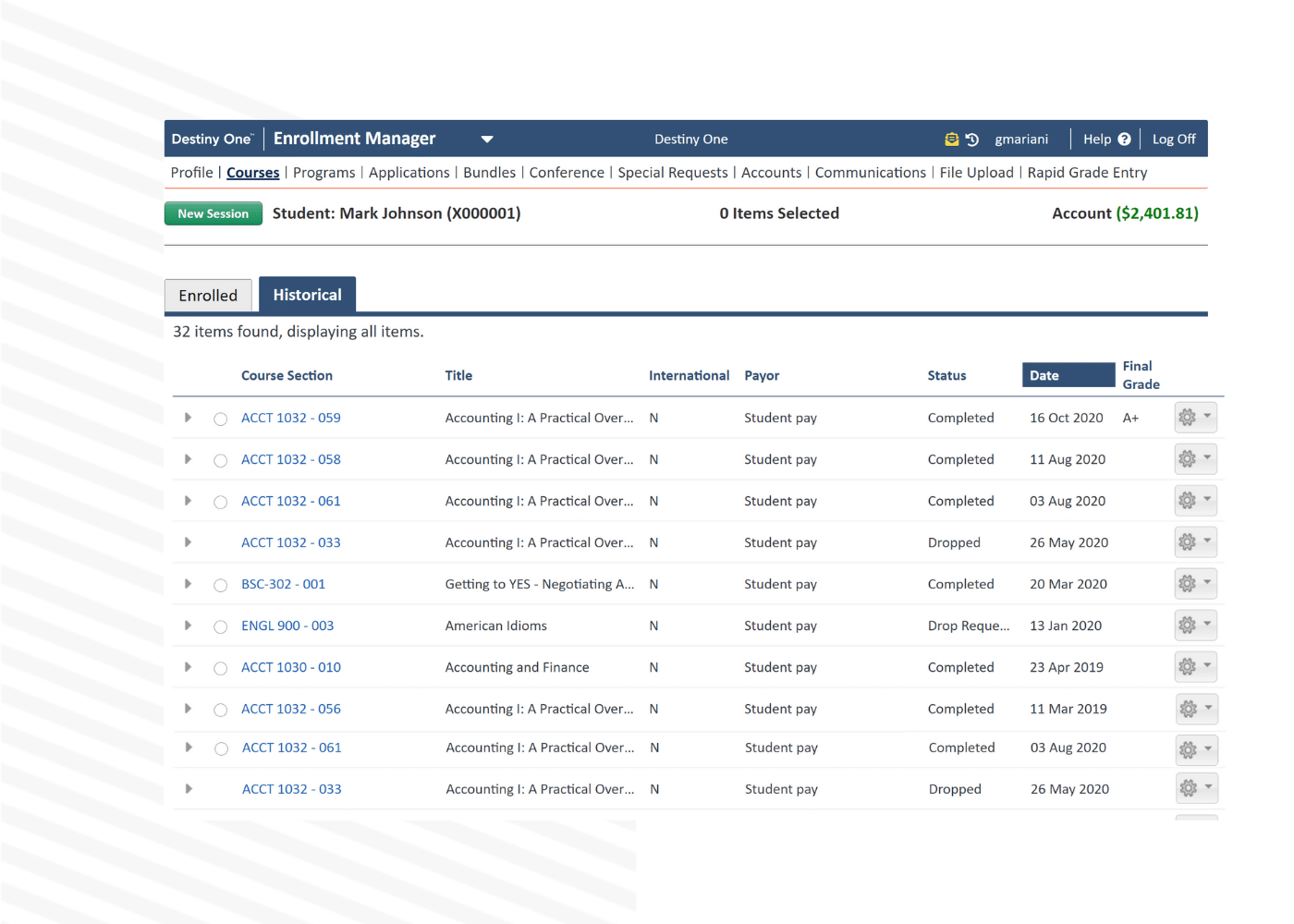 Inspire students to enroll
Boost enrollment through self-service registration and cart recovery prompts.


Respond to student inquiries
Ensure world-class customer service with best-practices workflows and rich student profiles that staff can consult when inquiries land.


Keep your eyes on the numbers
See at a glance which offers are the most popular with Destiny One's Enrollment Top 10 dashboards.
Finance
Ace your accounting
Manage your finances with grade-A practices such as time-based accounting and general ledger (GL) reconciliation.

Accommodate student needs
Allow multiple pricing schemes for programs and courses and support different types of payment.


Gain financial insight
Use Destiny One's 50-plus financial reports that you can filter by course, program or department.
Reporting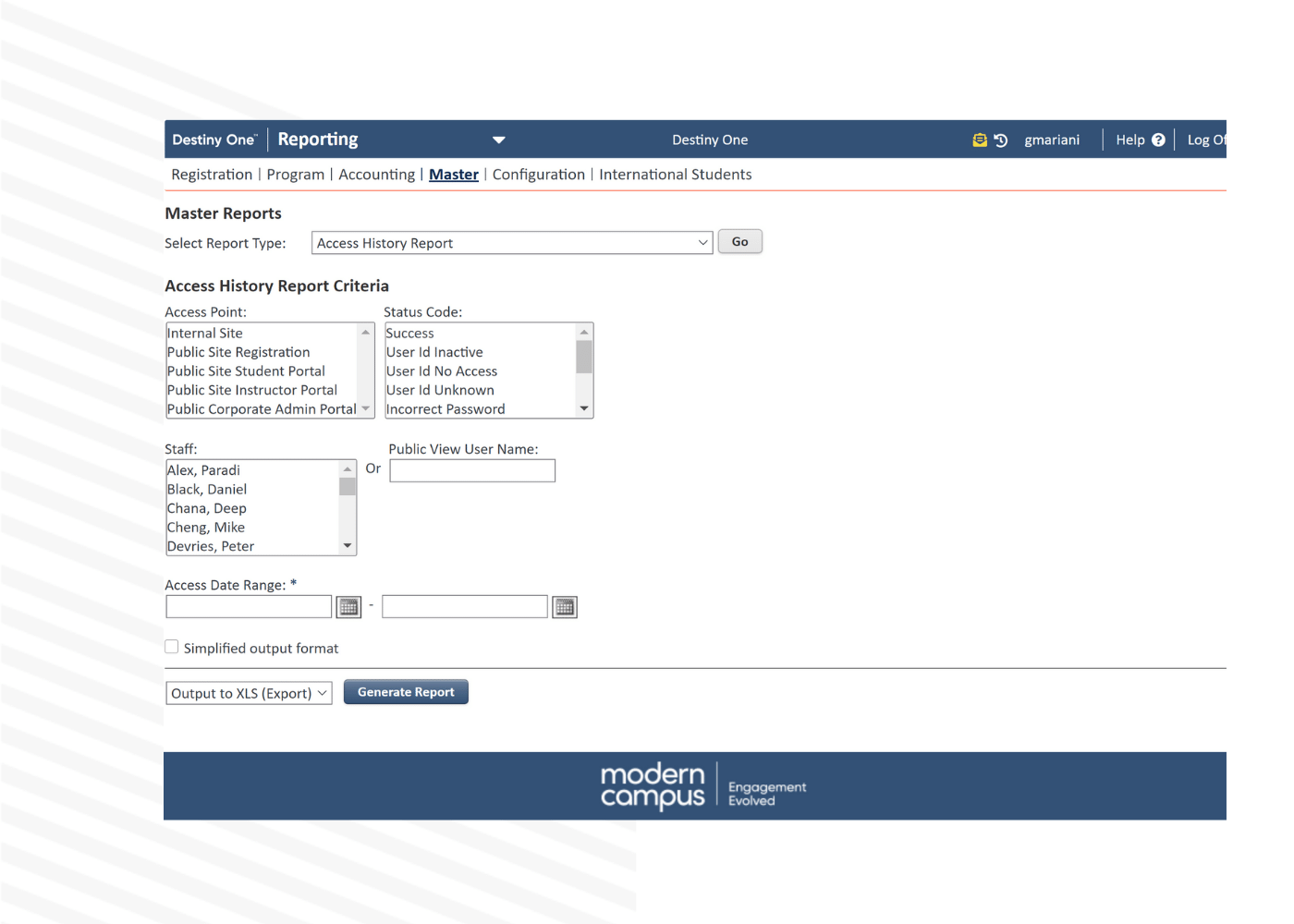 Make data-driven decisions
Optimize operations with insights from 150 out-of-box reports and custom report flexibility.


Ensure data security
Destiny One's cloud-based storage stores data securely in Canada and the United States.


Optimize programs
View transactions institution-wide to assess trends and program success.
99.95%
uptime guarantee, so you can always serve students
30%
reduction in shopping cart abandonment
$18.7M
one-year increase in client revenue from cart recovery
Portals
Making Life Easier for Everyone
Self-service processes and targeted portals? Yes, please.
Students
Staff
Corporate
Family
Instructor
International Agent
Learn more about how users can harness Modern Campus Destiny One's audience-specific portals.
"
With the Student Portal, we significantly improved our student experience and that has made a difference for re-enrollment.
Robin SeaseBusiness Analyst, UC Berkeley Extension
Extend Your Destiny One Capabilities
Serve a Younger Audience
Summer camps and K-12 programs are a lucrative way to leverage otherwise unused campus facilities during the summertime, over Christmas and across Spring Break. However, there are specific regulations around minors' data and registration processes need to be designed for parents rather than campers. Leverage Destiny One to stand out to kids and parents alike, and get the most out of your campus 52 weeks a year.
Learn how Harper College is transforming the parent experience using Destiny One.
Class Act
We get high marks from customers for guided go-lives. Our professional services team serves as your teacher, mentor, partner, extra set of hands because we want what you want: successful students leading fulfilled lives.
Consulting
Implementation
Content Migration
Deployment
Product Training
Custom Development
Support
Learn more about Destiny One services

Change your website. Change the world.
When you make it easy for a student to achieve their goals, their success ripples through families, friends, communities—and their school.
"
One staff member spent three hours with one individual senior, helping them enroll using our old website. When I contrast that against how easily they enrolled through Destiny One, it provides a really great example of how we used this system to improve the student experience.
Serena WongManager of Business Systems for the Chang School of Continuing Education, Ryerson University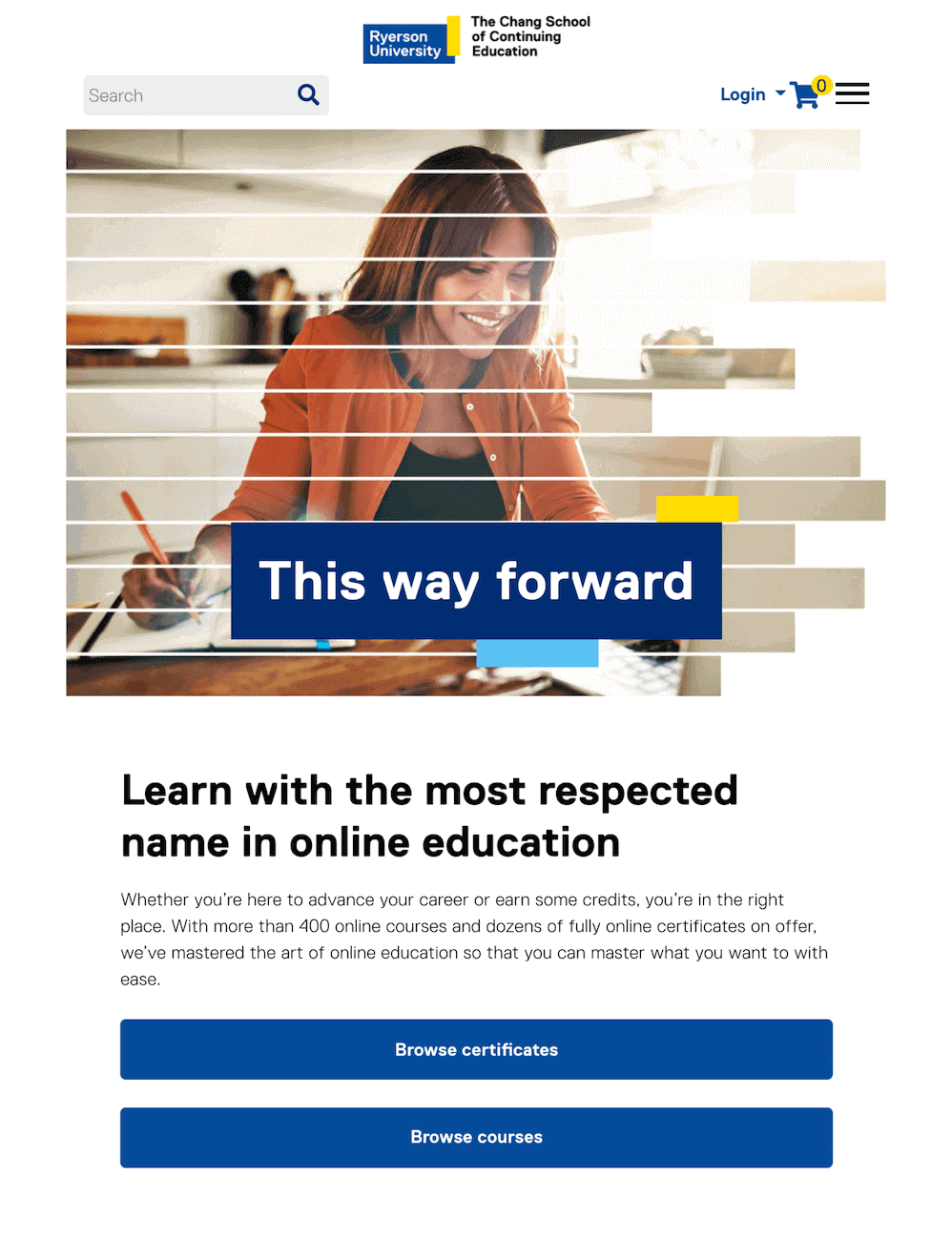 Our old website wasn't efficient, and our enrollment process was very bad. Even though our marketing was driving people to our site, the conversion rates weren't there, and we were losing a lot of potential students. With the adoption of Destiny One and the enhancements we've made, we're really starting to see those conversion rates go way up."
Fred Anger | Executive Director of Financial Planning and Strategy for the Chang School of Continuing Education - Ryerson University
7%
increase in course enrollments through 2020, despite program changes caused by the pandemic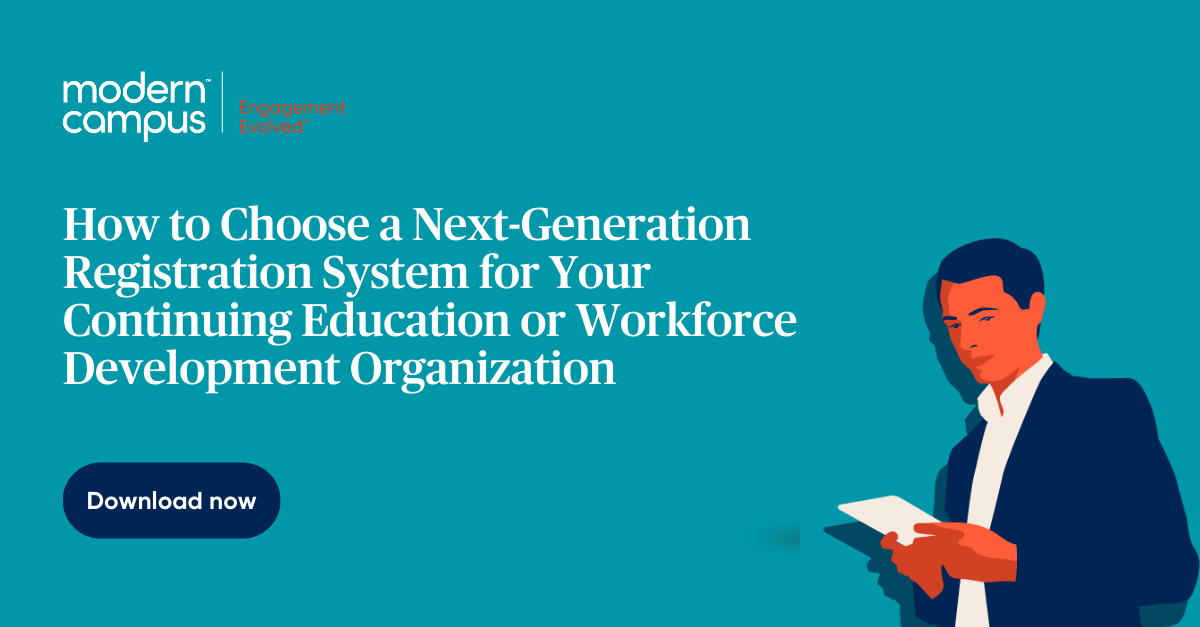 Guide
Non-traditional education demands a non-traditional student information system (SIS). Does your SIS meet the unique needs of your non-credit unit?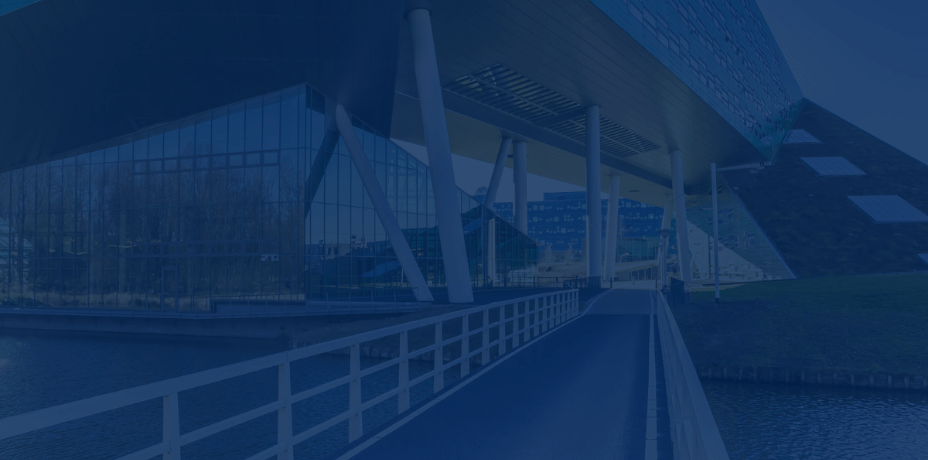 Whitepaper
Learn how student lifecycle management fundamentals can be applied to your institution.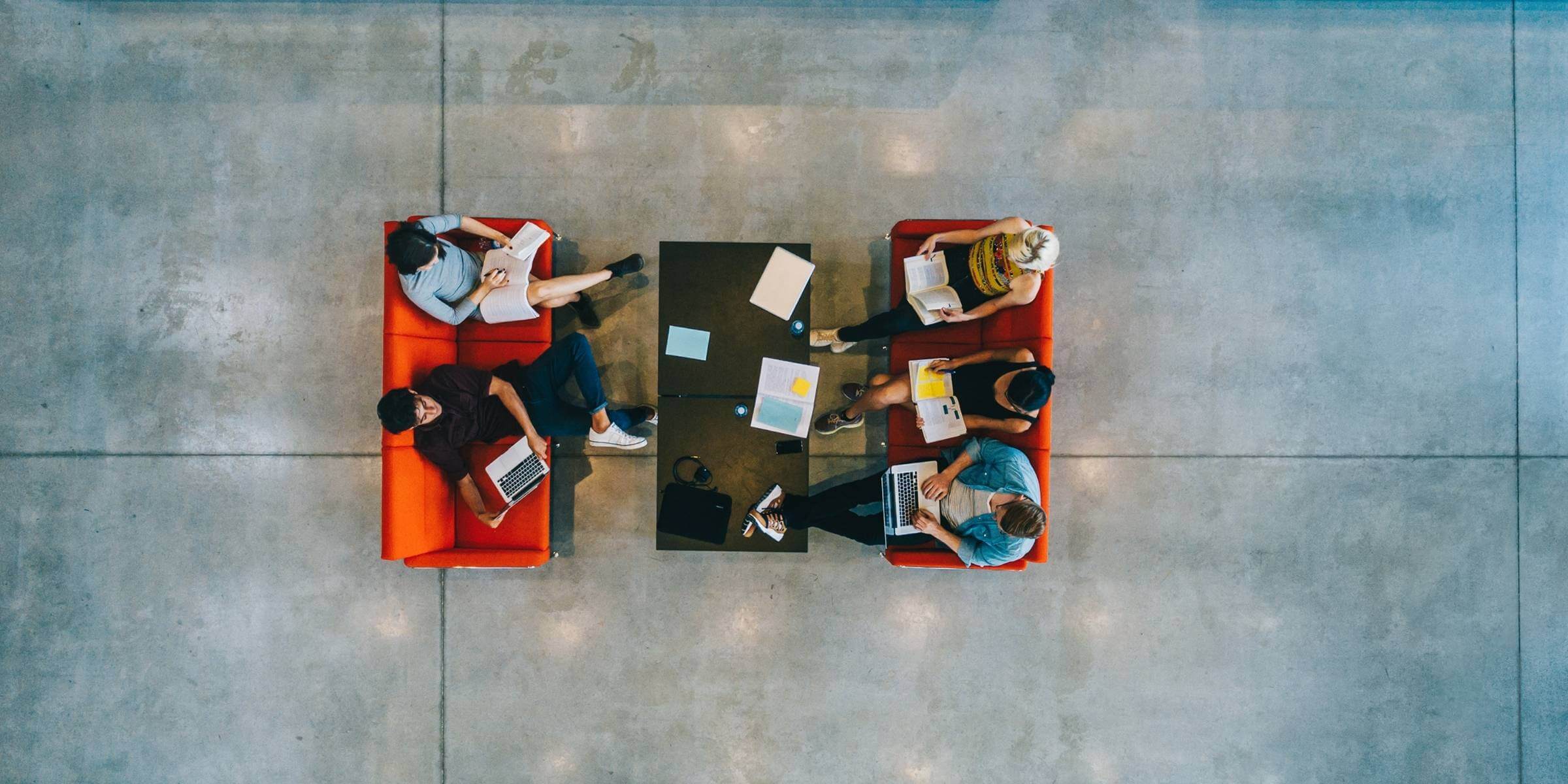 Blog
Learn how to deliver the experience modern learners expect with a modern campus.