Assess Student Involvement in Real Time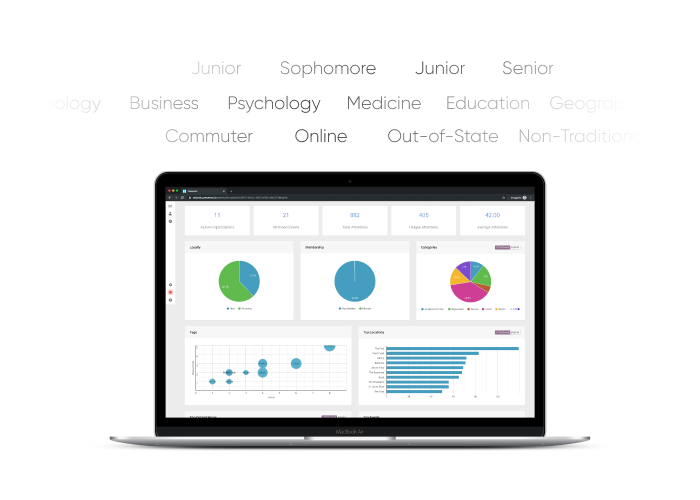 Integrated SIS Data
Modern Campus Presence connects with your Student Information System to ensure data consistency. Compatible with every SIS, data synchronization is automated, eliminating the need to run database queries and navigate spreadsheets. Completely customize attributes and demographics, like major, class, and housing, to identify and assess involvement patterns in real-time.
Maximize Data Collection and Analysis
Real-Time Analytics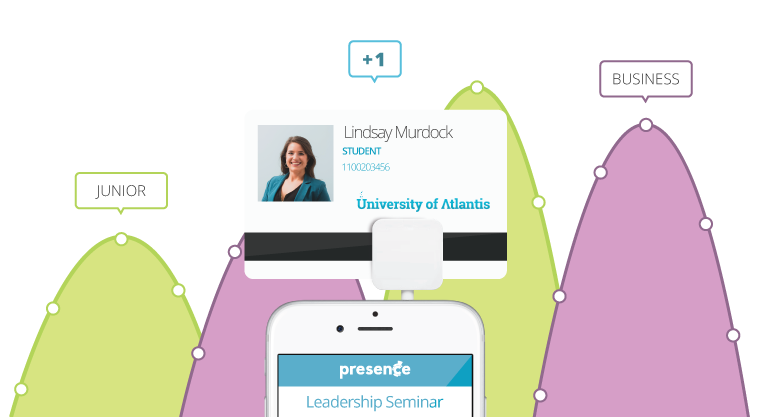 Data is most actionable when it's timely.
Presence helps you measure participation live, enabling faster analysis and decisions.
Attendance records feed from CheckPoint and correlate with integrated SIS demographic attributes, generating segmentable charts and graphs.
No uploading, no spreadsheets- simple, powerful.
Dynamic Visual Reportings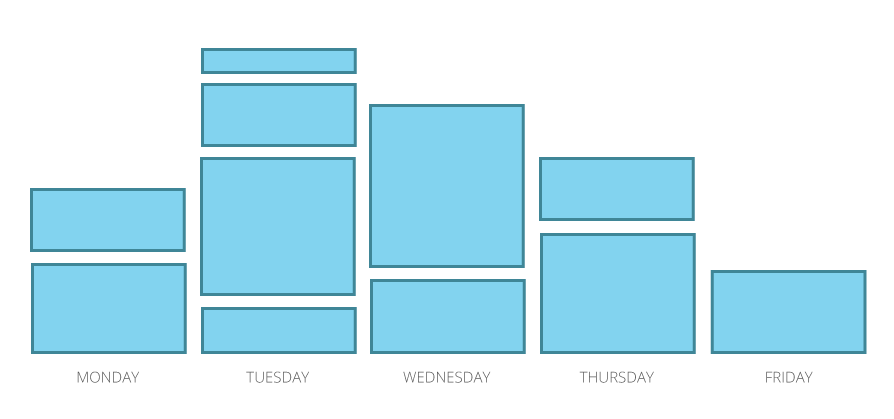 Intuitive and simple, Modern Campus analytics are easy for users of all levels to control and understand.
Bubble graphs, bar charts, statistics, and filters create a picture of student involvement.
Generated automatically in real-time, these metrics illuminate what's working and what isn't, encouraging faster and better-informed decisions.
Attendance Patterns & Trends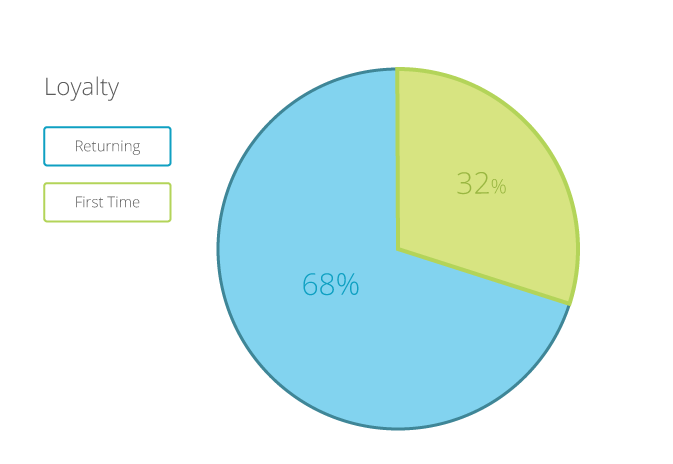 Analyze participation over time to visualize involvement trends, identify patterns, and gather key insights.
Cross-correlate with categories and tags, loyalty, top locations and organizations, roster membership, and demographic attributes to get a complete picture of campus engagement.
Custom Demographic Attributes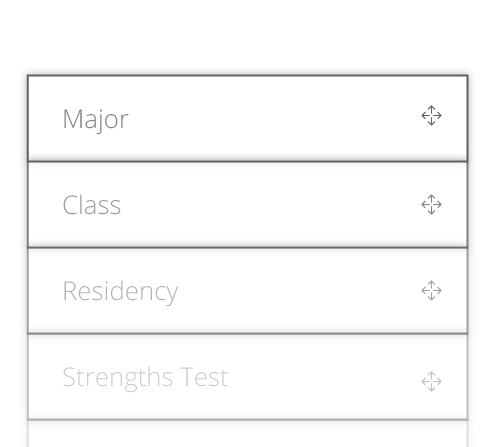 Measure more than numbers to gain a deeper understanding of campus engagement.
Congruent with your Student Information System data, synchronize custom demographic attributes like major, class, housing, birth year, grant status, and more, to build a complete picture of involvement, and learn how to improve it.
Pre-Structured Data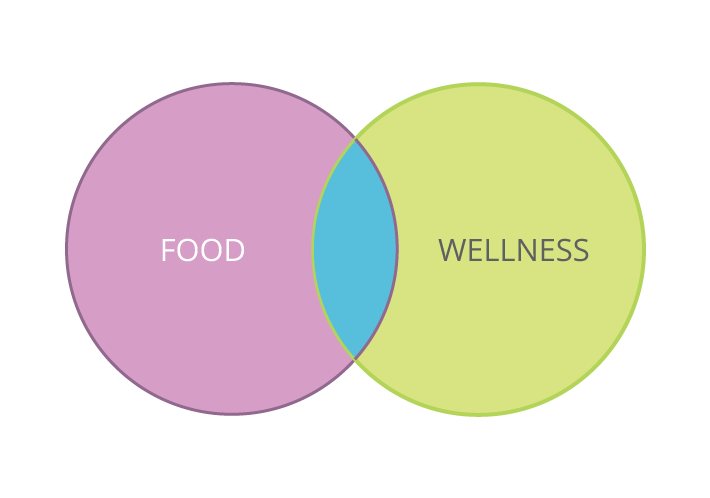 Usable information necessitates structure.
With built-in, custom organization categories and event tags, popular location data, membership roster information, attendance loyalty, and demographic attributes, Modern Campus helps formulate the metrics and statistics that will drive a culture of assessment forward.
Foster Student Reflections
Foster Student Development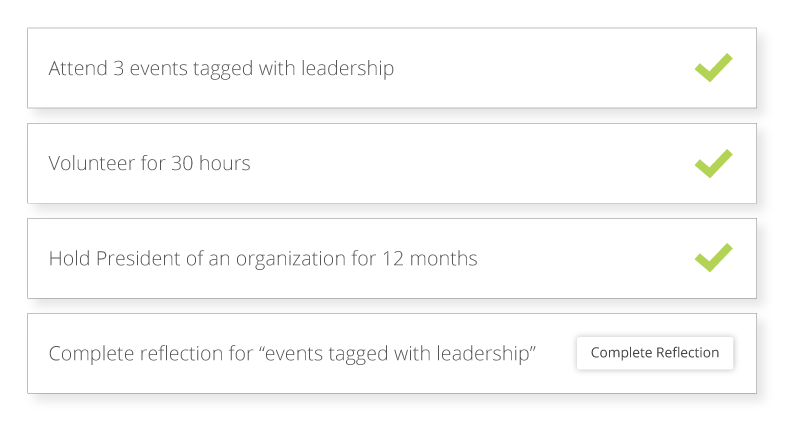 Encourage student focus and growth with reflection tools that help students get the most out of their learning opportunities — and help you know that your programs are effective.
Adapts to You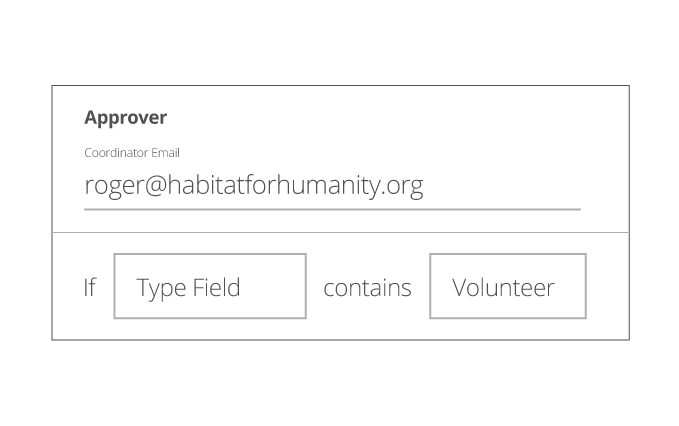 Use conditional logic to hide and show fields as necessary, depending upon the student and the experience. Plus, you can set custom requirements for who should approve submitted reflections. It's like magic, but way cooler. (No offense, magicians)
Automated Alignment with Student Record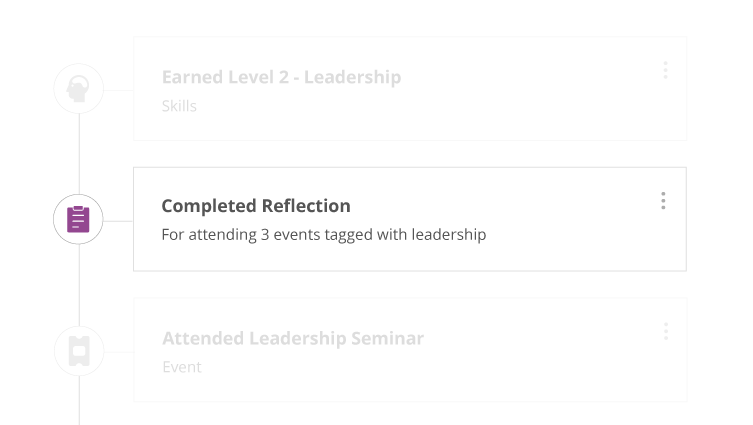 Review, approve, and voilà — the completed experience now shows on the student's involvement record.
Validate Experiential Learning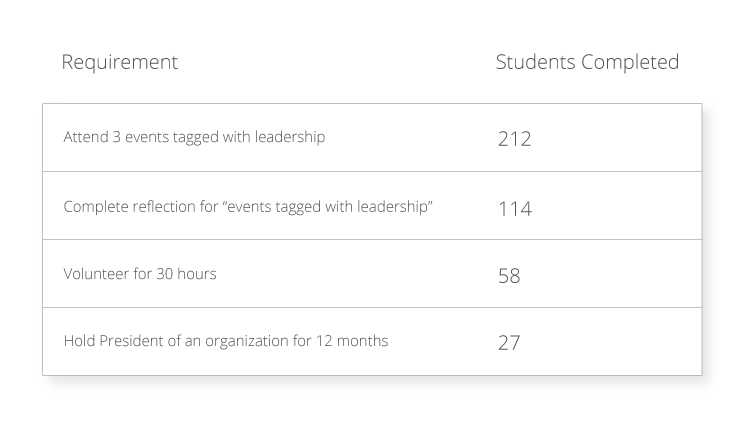 How do you measure learning outside of the classroom? With Modern Campus's comprehensive reflection tools, you can ensure that students are learning from their experiences, not just completing them.