Putting Students First: Balancing Priorities Like a CIO
Technology no longer plays a supporting, peripheral role in the operations of a higher education institution. As digitization becomes our norm, technology—and leaders who can strategically deploy technologies—are playing a more central role than ever.
On today's episode of the Illumination by Modern Campus podcast, EvoLLLution Editor-in-Chief Amrit Ahluwalia sat down with Lois Brooks—Vice Provost and CIO at University of Wisconsin-Madison—to discuss the evolving role of technology leaders. Speaking live at the EDUCAUSE 2022 conference in Denver, Brooks opened by reflecting on the changing importance of technology.
"You have to start with how technology has evolved in the institution over the years. At this point, it's a part of everything we do. It's a part of teaching, research, business processes, student success, athletic events, communication, collaboration, work in the communities—it's everywhere," she said. "That means the role of the IT leader is now in every part of the business. We're advocating, listening, making solutions come into play, trying to help the institution find that balance between innovation—which is our hallmark—risk and privacy."
In addition to Brooks's role with the University of Wisconsin-Madison, where she arrived in 2018 after eight years as Vice Provost for Information & Technology at the University of Oregon, she serves on the Board of Directors at Unizin. Unizin is a consortium of higher education institutions and a service provider designed to support the digital education offerings of its member and subscriber institutions.
"The notion was that we came together looking at some core problems that are expensive and difficult to solve around learning analytics and the infrastructure that underpins learning analytics, which is extensive to build. We decided to pool our resources and build this because we vary in our teaching programs, we vary in our research, but technology looks the same under the hood," Brooks explained.
"So we came together and pooled resource with the notion that you can move farther and faster together over time. We took this consortium and moved it into a non-profit space, but it's still comprised only of the members of the consortium working together to build infrastructure that supports our teaching and learning," she continued. "We've actually added some intellectual property around low-cost course materials. Just at my university we've saved about $6 million for our students because of Unizin. It's meaningful!"
That focus on identifying areas for efficiency and finding areas for cost savings is shared by technology leaders at higher education institutions across North America.
"What we do in IT and higher ed is expensive—and to do it well is very expensive. These dollars compete with other dollars at the university for financial aid, for hiring new faculty, for hiring more IT staff, whatever it might be. So anything we can do in IT to fulfill our mission, but do it in a way that moves quickly and is cost efficient is going to be our future," Brooks said. "I believe there's a strong place for the vendor community as well, but I think you'll see more and more universities working together to solve common problems."
And with so many competing priorities, Brooks said a modern technology leader must be effective and impactful in setting and navigating competing priorities.
"This is the job of leader anywhere—you're always making trade-offs. You're always thinking through what the right thing to do is for the university," she said. "We have many, many ideas and we have to sift through those and decide which of the most important, which are going to have the most impact."
And according to Brooks, identifying initiatives that will positively impact learners is ultimately central to their efforts.
"The heart of the matter is: Are students progressing? Are they more successful in their life? Does research make a difference? So quantifying an IT investment against those can be pretty challenging," she said. "On the other hand, we do this in a community. We work with our faculty, we work with university leadership and really have those tough conversations about priorities, which leads us to identifying investments. And I'll just say one other thing in the middle of all this, the IT team then actually has to deliver. If you say you're going to do it, you have to do it."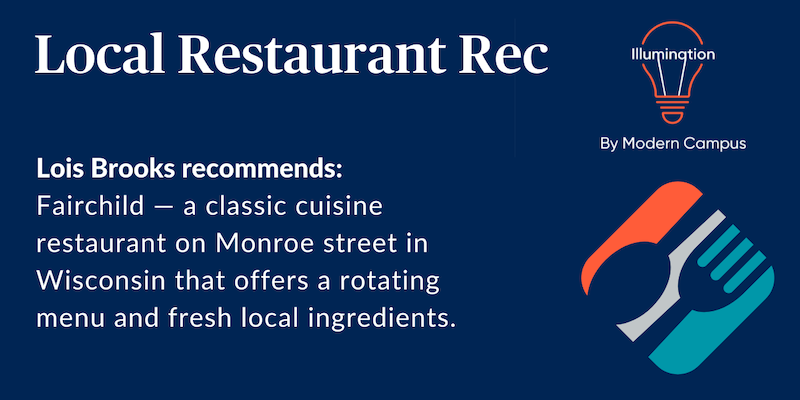 Listen to This Episode
Listen on Apple Podcasts Listen on SpotifyRSS Feed
---
Last updated: November 17, 2022