Bringing Baccalaureate Degrees into the Community College
​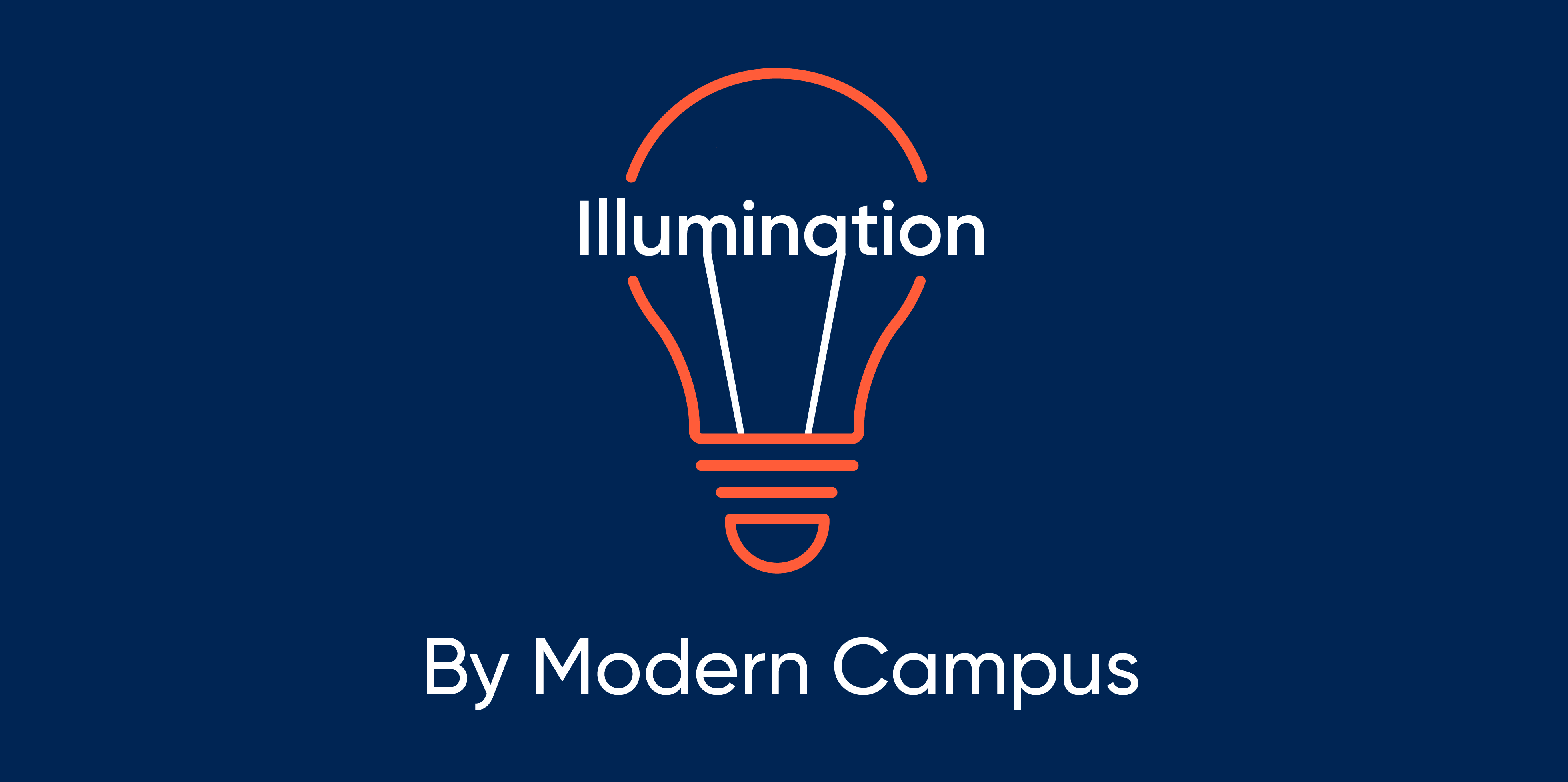 Baccalaureate degrees are known to be a staple of traditional programming for colleges and universities. But these degrees are about to change for the modern learner.
In fact, they're making their way into community colleges.
Increasing access to baccalaureate degree attainment is a new mission of higher education, and it's gaining traction across the country.
In the twenty second episode of Illumination by Modern Campus, Angela Kersenbrock, President of the Community College Baccalaureate Association, highlighted the value of these degrees for the community college learners.
"There's a strong connection between baccalaureate attainment and socio-economic status," she said, "It's the pathway into the American dream."
In other words, bachelor degrees give economic and career access to groups of people who have typically been excluded. But to promote access to these degree programs, institutions need to think of themselves as businesses and recognize the realities of market demand.
Ultimately, however, it's the bigger picture that sets post-secondary institutions apart from businesses. The value of an institution for a learner not only impacts that individual but also their families and communities.
Here, the community college has a bigger role to play.
"The baccalaureate degree is a natural extension of the community college mission," Kersenbrock said.
The degree helps propel people in the community to the next level. This means, to provide the right services and support, bachelor degrees have to be accessible.
It starts with aligning degree programs with industry needs.
"Bachelor's degrees in workforce related fields will be in high demand and high return on investment for those students," Kersenbrock said.
These degrees are valuable to any learner. But as Kersenbrock points out, a traditional four-year university isn't the right fit for everyone.
"We've got to give everybody the opportunity so that they can participate fully in our workforce and our society," she said.
We're shifting into a new labor market—a knowledge-based labor market—where students and employers alike understand the importance of automation. Upskilling and reskilling is critical throughout a learner's career in order to advance in the market.
That is why there is no better time for community colleges to offer bachelor degrees.
"One of their super powers is that they're so close to industry," Kersenbrock said.
To create the best experience and offerings for students, it's important to look at what others are doing. What are university partners doing, and where are industry needs not being met?
"When there's a need, then you start that process," Kersenbrock said.
Community college leaders must ensure that both learner and industry needs are being met in their communities across all higher education partners. When working collaboratively, everyone accomplishes their goals.
"If you realize that this is important for economic development, then states and industries have to step up and take on responsibility to help support that degree, and the college, move forward," Kersenbrock said.
Full Episode
---
Student Experience Credentialing
Last updated: December 2, 2021