Changing Momentum Behind Workforce Development at Community Colleges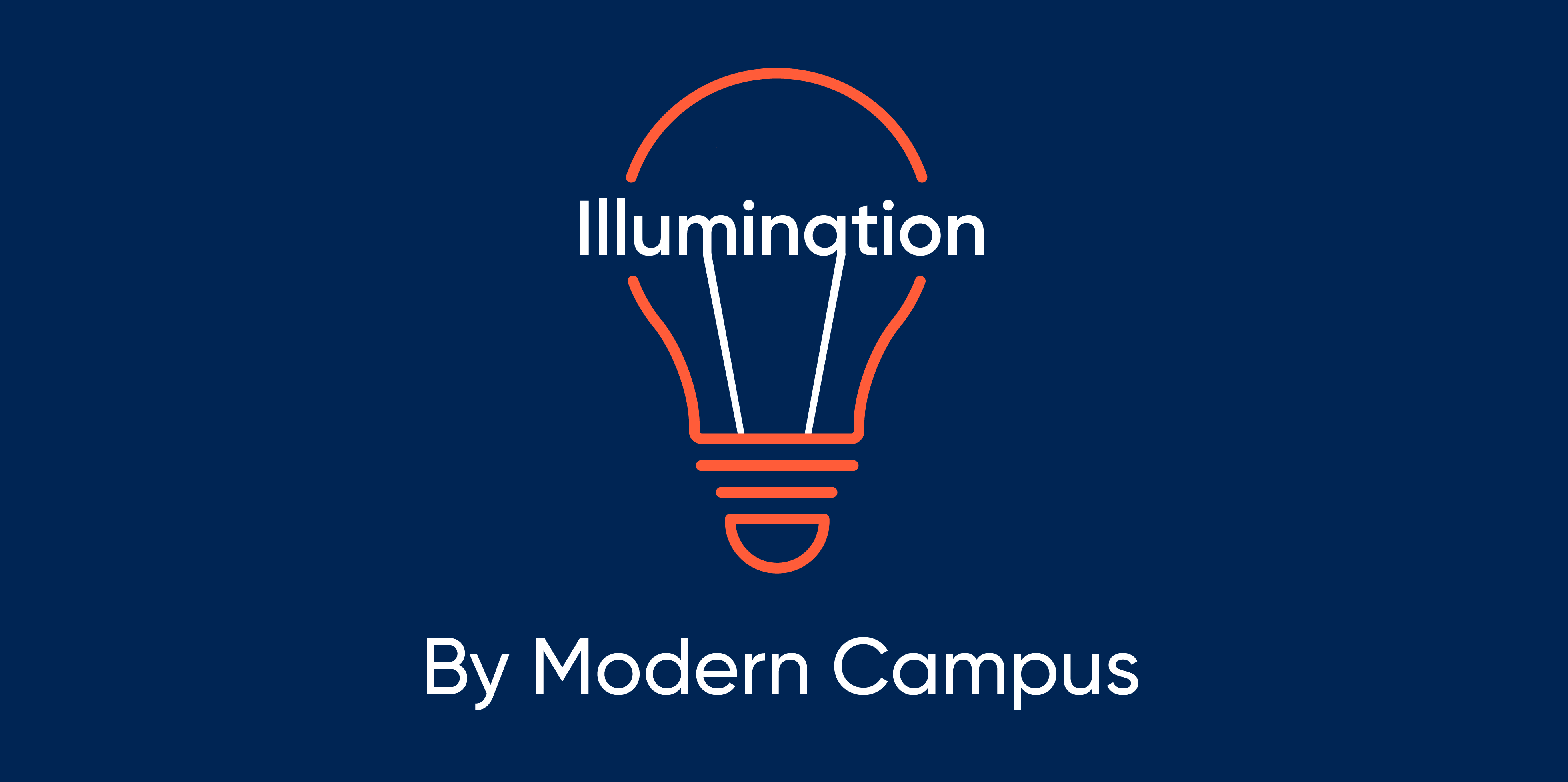 As the role of Workforce Development is rapidly evolving to the pace of labor market demands, higher education needs to change. Community colleges are the leading drivers of this change.
For decades, community colleges have been serving adult learners. They've always been that stepping ladder for learners to move through their lives and earn the credentials they need at that current point in their career.
In the seventh episode of Illumination by Modern Campus, Michael Baston, President at Rockland Community College, highlighted this need for short-term credentials will be critical for all learners going forward.
"The reality is, our country is in a state of transition and change," Baston said.
To be competitive in this new environment, institutions have to look at how economic needs can be aligned with opportunities in the community and educational opportunities. This gives students the best chance to succeed in this new shift.
But the stigma surrounding community colleges, that's it's lesser than in higher education, remains very present in the public's perception. Institutions are struggling to shake this stigma, especially when it comes to their branding.
Community colleges are even dropping the word community from their name.
What's more, people who have used community colleges as a stepping ladder in their educational journey, haven't claimed where these credits came from.
"Credits are a critical part of a person's journey and the education around it is all of a sudden forgotten," Baston said.
This means institutions need to change their approach to non-degree and workforce development programming.
There are two approaches that happen with Workforce Development. It's either integrated into the college itself, or siloed as its own department. The challenge with cross-institutional integration of Workforce Development is that it historically means non-degree programming operates off the sides of desks, rather than getting the focus its due..
However, Baston argues that the integrated model has its clear advantages.
"Students can see that every experience they have in the college is preparing them for a viable career where they can make a meaningful contribution," he said, "And it enhances their ability to be competitive and successful."
Integration is never easy. It requires time and collaboration to be successful.
When Workforce Development and Continuing Education are separated from the academic core, the academic core isn't work-focused. As a result, the mission of the institution is missed.
"It's the practice of inclusion," Baston said.
It's all about relationships. Whether that's with other higher ed sectors, community-based organizations and industry.
Community colleges are talent developers, and key players in driving regional economic development. It's critical for them to create the infrastructure and partnerships that will meet the demands of the modern learner and local employers.
"We are a catalyst for regional revitalization," Baston said.
Focusing on the student experience is key to driving this change. Giving them support and clarity of where they want to go in their careers is critical to illustrating the value of the community college.
"We can be the blockbuster of the educational space," Baston said, "Or we can recognize that there are new technologies, new approaches, and new expectations."
Full Episode
---
Last updated: August 19, 2021