Collaboratively Meeting Modern Learner Needs with Workforce Development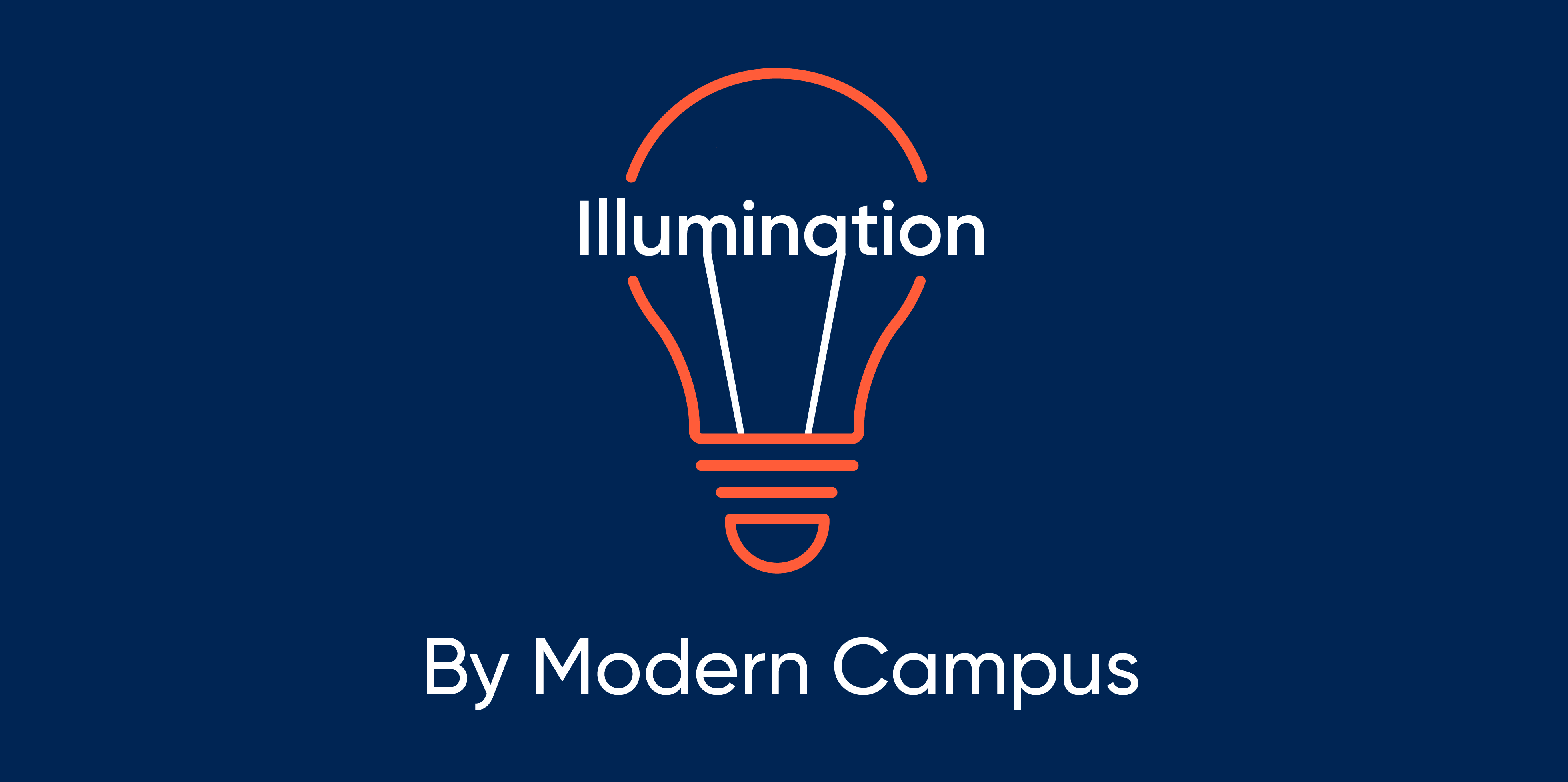 The modern learner demands short-term, flexible programming and Workforce Development divisions are the leading drivers of this new way of education.
For decades, they've been delivering this type of programming to non-traditional audiences, who are now the majority learner demographic in higher education.
In the thirteenth episode of Illumination by Modern Campus, Nicole Cobb, Associate Vice President of Workforce Solutions at Jefferson Community & Technical College highlighted how this moment in higher education is the perfect opportunity for institutions and the economy.
"There's never been a better time to really focus on the need to re-skill, retrain, and upgrade our workforce," Cobb said.
Currently, 52% of job openings aren't looking for the traditional college degree-holders. Instead, they're designed to be middle-skill jobs that need someone with more than a high school diploma but not necessarily a four-year degree.
"That's really the space for community and technical colleges," she said.
These institutions are in the space to deliver skills that you can get in an accelerated fashion and meet that need. They have the programming in place and ready to go.
It's not about earning a particular piece of paper. It's about facilitating a student's pursuit of a particular goal.
But the competition to deliver short-term, flexible programming is fierce, and institutions need to stay at the forefront of a student's mind. Not just now, but throughout their careers.
"Things are changing so rapidly that once you graduate, we know there's still a need for future and ongoing continuing education," Cobb said.
Recently, employers have become the drivers of this ongoing education, as they send their employees for upgraded type training.
The challenges lie within the institution. Oftentimes, Workforce Development and other CE units are siloed. This leaves departments running their own processes and doesn't provide that seamless experience for students.
To overcome this obstacle, it's critical to collaborate.
"The bottom line is we want to serve our students," Cobb said, "As long as we keep those motivations, we're seeing a lot more collaboration between those previously siloed departments."
This means reaching out to faculty to leverage their subject matter expertise and giving them industry insight so they can understand what's needed to meet their mission.
Leveraging knowledge is key to creating seamlessness between departments. For example, Cobb's department shares their pricing models with their sister colleges.
"We've set the standardization of how we approach our pricing model," she said.
Workforce education is increasingly becoming the strategic initiative for lifelong learning. For this to a part of the strategic center of the institution, you need buy-in from all levels of leadership.
"A lot of the workforce solutions departments need restructuring, especially with who they report to," Cobb said.
This means getting initiatives on the radar of senior leadership. By Workforce Development departments reporting to the president or provost, it allows them to be closer to the center of strategy.
As relationships between faculty strengthen and they have visibility of the work that happens in workforce solutions, the support and collaborative spirit continues to grow.
There's a growing need for skilled trades that main campus doesn't always have programming for. Workforce Development can support the broader institution to meet this need.
"[Workforce Solutions departments] are another arm of the community college," Cobb said, "We're here to support our community."

Full Episode
---
Last updated: February 1, 2021