Creating a Constellation of Offerings with Microcredentials and Continuing Education
​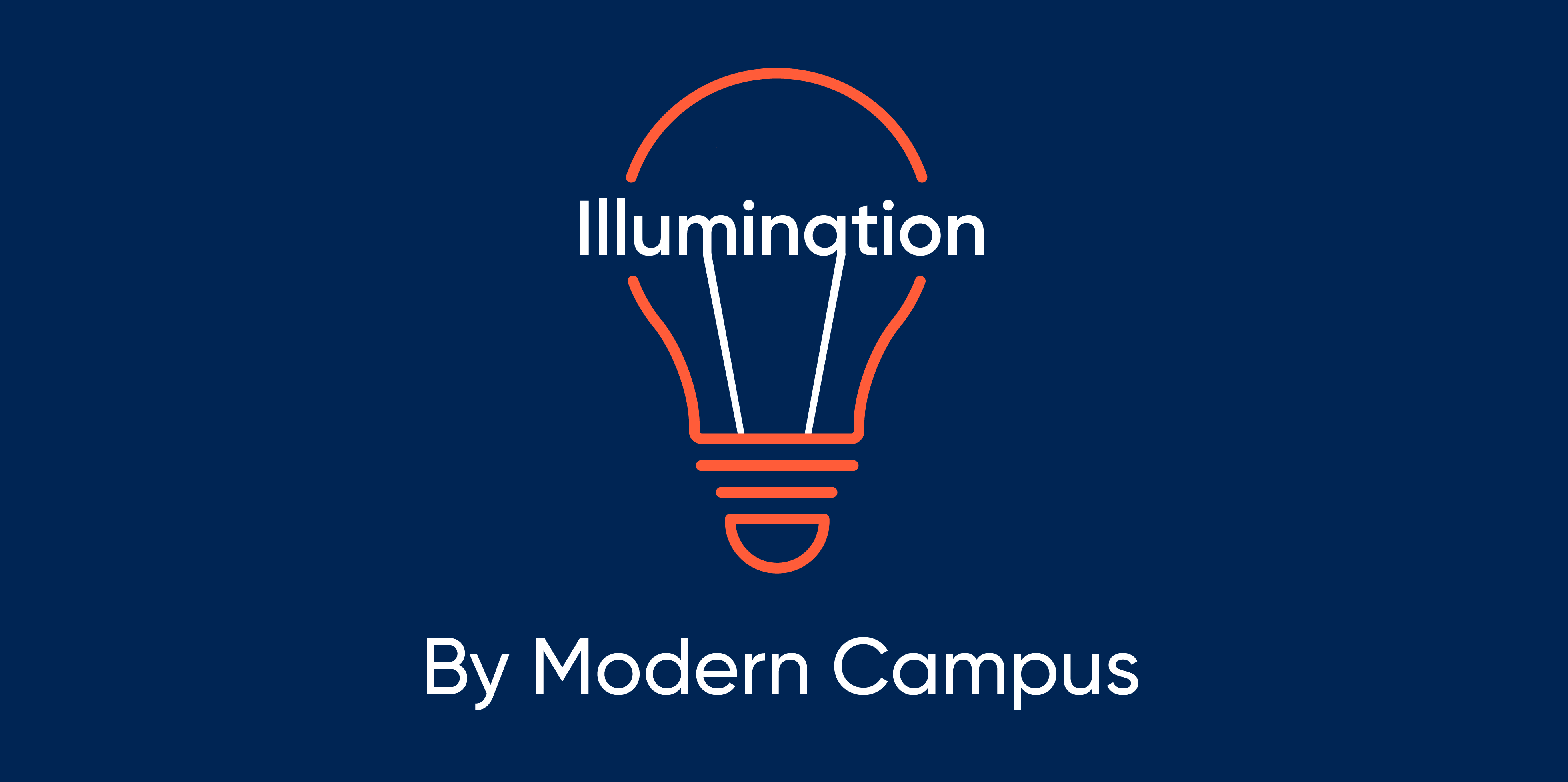 Microcredentials are the hottest topic in higher education, and institutions need to launch and scale them strategically.
As the need for short-term, affordable and flexible programming increases, institutions are looking to these alternative credentials to meet the needs of modern learners.
In the fourteenth episode of Illumination by Modern Campus, Kristine Collins, Assistant Dean of Academic Programs in the School of Continuing Studies at University of Toronto, highlighted the increasing need to help learners stay relevant in the workforce.
"We are constantly fed information about there being a skills gap and about remaining competitive," she said.
This is why microcredentials are an attractive solution. They're short, affordable and it's something the institution can support.
There is some fear within higher education that microcredentials will replace or hold more significance than a traditional degree. But, as Collins points out, that's a misconception; an institution can thrive by having microcredentials exist alongside degrees.
In order to have this high-quality programming exist within the institution, it's critical to invest in the right resources that have the ability to support key infrastructures.
"Sometimes we forget that, in order to produce these learning experiences, we need to invest in them," Collins said.
But microcredentials aren't anything new, and investing doesn't mean you have to start from scratch. For decades, Continuing Education divisions have been crafting micro and alternative credentials and know the ins and outs of their potential.
"We're very connected to industry and we really need to think about people from enrollment to retirement," Collins said.
With this knowledge and high-quality programming, CE divisions have the ability to lead the institution to significant enrollment and retention growth.
This lifelong learner mindset is vital for successfully serving modern learners. Oftentimes, it's easy for faculty to fall back on traditional models.
Without innovation, institutions can't adapt to evolving learner and industry needs.
"The reality is: if a university isn't doing it, someone else will," Collins said.
Institutional brands don't matter to students anymore when it comes to earning the credentials that will make—and keep—them relevant in the job market. It all comes down to the deliverable.
Collaboration is key to maximizing the full potential of microcredentials. By working seamlessly across the institution, departments can better understand the audiences they're serving and put the right programming in place to meet students' needs.
"Continuing Education has a huge capacity to extend the university's reach," Collins said.
With this collaboration, institutions can reach the growing non-traditional learner demographic —the demographic Continuing Education has been serving all this time.
"We have great capacity to mobilize knowledge and make it accessible to a broader audience," Collins said.
To collaborate, systems across the institution need to be able to work closely together and speak to one another. This often isn't the case, as departments are heavily siloed.
This is why investing in microcredentials is crucial for institutions to begin serving modern lifelong learners. Once the right infrastructure is in place to meet learner needs—at any stage in their lives, the possibilities for innovation will be endless.
"Let's not reinvent the wheel," Collins said, "Let's find ways to work together and go into those conversations with an open mind."
Full Episode
---
Last updated: October 7, 2021