Debunking Six Core Fallacies to Reimagine a Better Future for Higher Education
​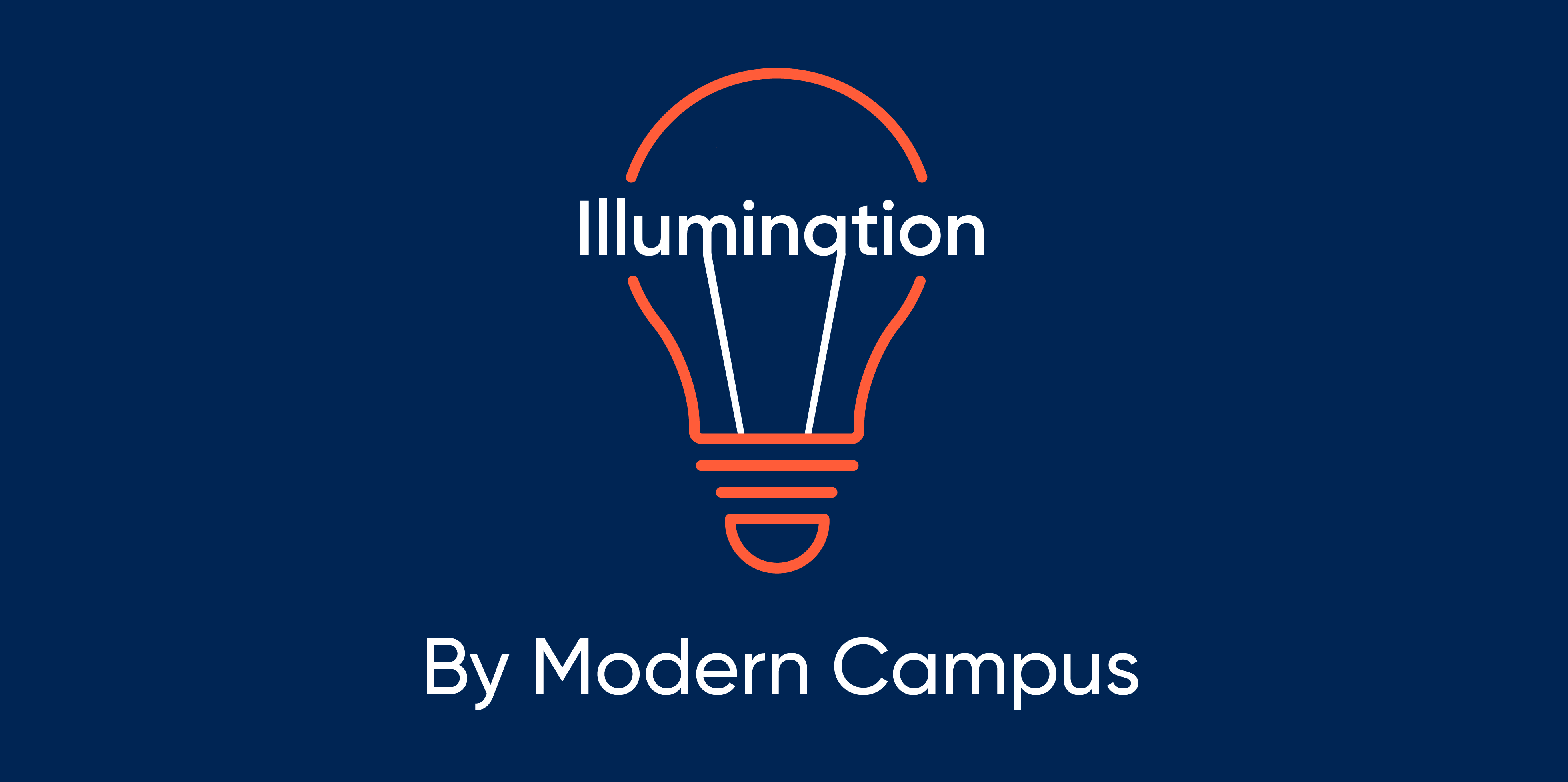 Higher education is known to move slowly and stay within the comfort of traditional models and processes. But structures need to be improved to stay viable in its ever-changing environment.
As the pandemic created global disruption—changing both lifestyles and business models—it also highlighted six core fallacies, or assumptions, of higher education. Fallacies that might make higher education resist change.
Instead of moving backwards toward the way things have always been done, we should reimagine higher education as we shift into our next normal.
To be more innovative, we need to explore how programming can be adapted around the student experience. A student experience fitted for today's modern learner.
In the eighth episode of Illumination by Modern Campus, Sanjit Sethi, President of Minneapolis College of Art and Design, highlighted the importance of acknowledging these fallacies to creating a better future.
"In order to increase your perception, you need to increase your necessity," he said.
What remains is the perception that tradition equals excellence: That if a program has remained unchanged for years, then still holds the same level of excellence it did when it was first created.
"We really need to demolish that idea," Sethi said.
This is the chance for community members often left on the sidelines to come together and be a part of the broader conversation around the student experience going forward. As Sethi points out, this is the time to embrace radical accessibility.
"How do you become an institution that doesn't just say we'll support or accommodate you, but rather we welcome you?" he asked.
Radical accessibility is to create an atmosphere where you celebrate diversity and reduce barriers so that the community can embrace their authentic selves. This commitment embraces all aspects of accessibility, whether it's physical accessibility for mental health affordability pedagogy.
"You have to look at it from this more holistic perspective. It's everything from affordability of education to a pedagogy that is rigorous yet flexible," Sethi said.
But intentionally breaking tradition can be hard.
Issues around diversity and equity in particular have been difficult not just for higher education but also for society. A strong commitment to transformation is needed in order to address these issues and begin to move forward.
And we're beginning to see this shift in accessibility and diversity in the context of the responsibility of a post-secondary institution. But there's still a long way to go.
"We have to acknowledge this is hard work," Sethi said.
But it's not impossible.
As colleges and universities of all types look to establish some kind of normal going forward, it's going to take leadership to move the institution in the right direction rather than falling back on what they're used to.
This means creating a culture that lives innovation. Trying and failing when it comes to processes and re-evaluating how we approach things.
And this innovation has to be based on what the modern learner wants and needs. At the moment, they're not sold on higher education.
Today's modern learners aren't sold on higher education. Sethi argues that they're not sold on the history, tradition or cost. Institutions need to illustrate higher ed's value when it comes to the learner.
As Sethi highlights, students need a pathway to success. If higher ed comes together in collaboration, they can share resources and help each other, and their learners, succeed.
It's a win-win for everyone. And there's no better time than right now.
"Higher education provides a tremendous value proposition," Sethi said, "Especially for individuals that have felt disenfranchised and traumatized by what's occurred over the past 18 months."
Full Episode
---
Last updated: August 26, 2021