Employer Perspective on Meeting Modern Industry Needs
​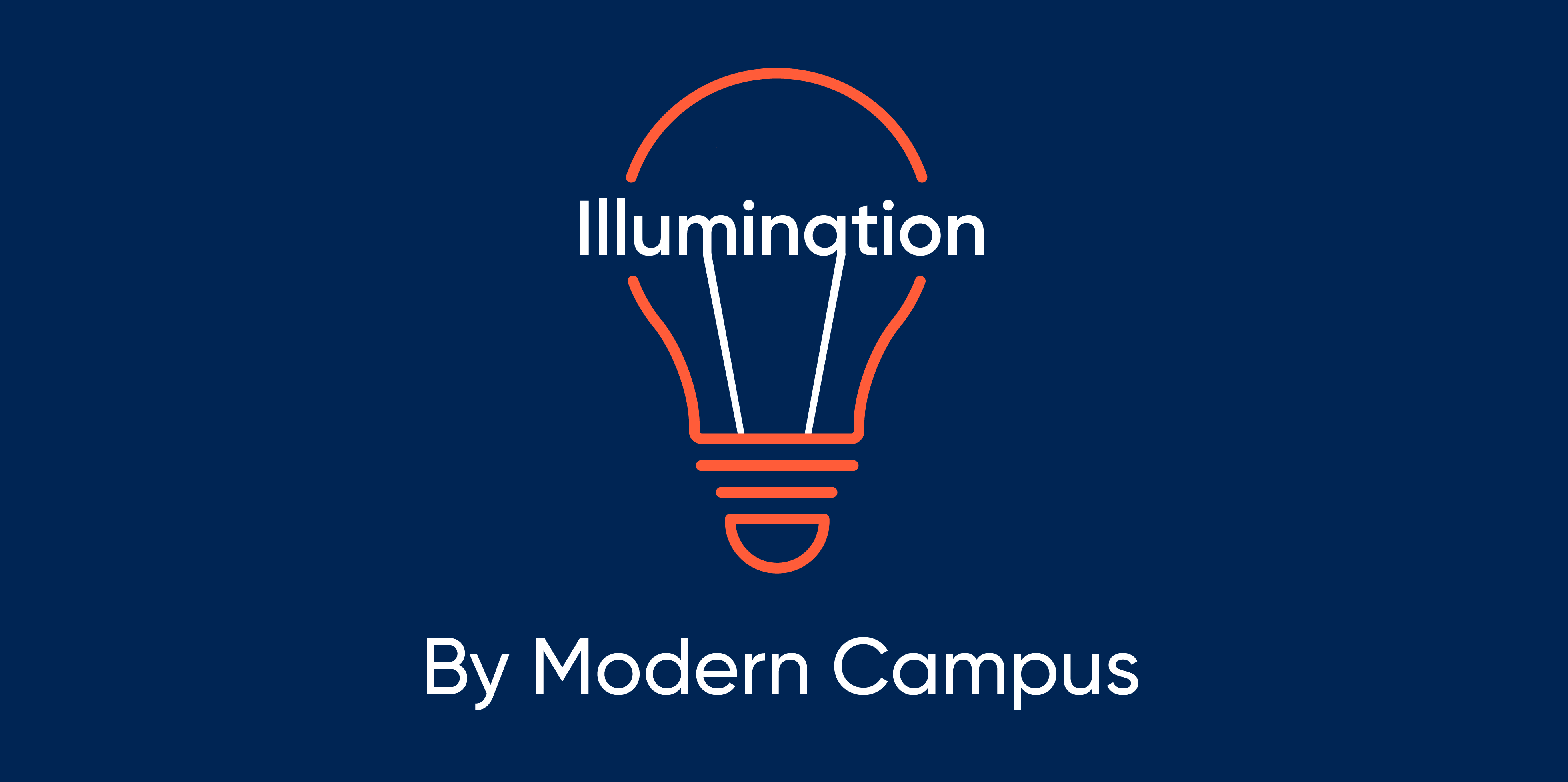 The workforce is looking to fill its talent pipeline. Modern learners are looking for fast and efficient ways to upskill and reskill to stay relevant in the job market.
This is where higher education steps in.
For decades, there has been a skills gap between industry and higher ed that has needed an overhaul. With the pandemic accelerating slow moving trends in this space, now is the time for institutions to re-evaluate their programming to align with these evolving needs.
In the twenty-third episode of Illumination by Modern Campus, Steve Pratt, Head of Engineering at Cytiva Vancouver, highlighted the disconnect between curriculum and real world scenarios.
"The way [students] are judged, everything is about getting the right answer," he said, "And in the real world, there's no such thing as the right answer."
Another obstacle to bridging the skills gap is collaboration—or lack thereof in the classroom.
"People don't work in a vacuum in a silo by themselves," Pratt said.
Pratt argues that the polytechnic education model is much more amenable and attractive to industry than traditional education because of its hands-on training.
When it comes to the soft skills of a learner, they need to be prepared for a high expectations professional environment. This means focusing on the skills and quality of programming rather than a student achieving perfect grades.
"That's hurting the educational institutions. They're losing a lot of passionate and good people because of that obsession with marks," Pratt said.
As an employer, Pratt says it's not about the high grades. Having someone who is passionate with a strong work ethic is much more valuable than someone only focused on their grades.
And the rest of the industry is beginning to adopt this mindset, as more jobs are changing their job requirements from a degree to either a degree or equivalent experience.
This flexibility allows for the modern learner—the one who may not have a full degree but is willing to take a couple classes to upskill and skill—to go after these jobs.
And they're looking to higher education to provide those credentials.
But there's a concern around microcredentials among higher ed. Many faculty and staff believe employers are unsure of what they are.
Pratt says that isn't true.
"Employers know exactly what microcredentials are because we've been teaching our workforce for 30 years," he said.
There's constant training going on among the workforce for employees to stay up to date on the latest technologies and processes. And they need more of this type of training with flexible hours for that employee to work and learn at their own pace.
This is where the opportunity lies within education; by working closely with industry partners, we can begin to fill the skills gap.
"Educational institutions have to understand that their immediate customers are students but also take into account the needs of the hiring companies," Pratt said.
It's a competitive landscape and institutions need to shift their focus to creating a continuous lifelong learning ecosystem. It's the only way to meet the needs of modern industry.
"There's a place for traditional education and a value in that regard," Pratt said, "But there needs to be a hybrid model."
Full Episode
---
Last updated: December 9, 2021