Intertwined: How Continuing Ed Connects People, Community and Institutions
Continuing Education programs provide so much to the institution, the local community, and learners, acting as a connector between the three.
But the benefits don't have to stop there; CE units can also serve as relationship-builders with other institutions.
On this episode of the Illumination podcast, host Amrit Ahluwalia is joined by Melissa Lubin, Chief Economic Engagement Officer and Dean of Professional and Continuing Education at James Madison University. The two discuss the connection between continuing ed and the economic health of the community it serves, and if a consolidated administration can provide the best of both worlds between centralization and innovation.
For many learners, continuing ed is the most accessible gateway to the university, Lubin says. In addition to traditional students, that gate is open to industry leaders looking to connect with research experts and members of the community seeking to understand what opportunities the school provides.
"We are the economic engine in terms of employment in Harrisonburg," Lubin says. "James Madison University employs 3,500 people. That's the largest employer in the area. We have a responsibility to serve our community and ensure it's thriving."
The more the school does in terms of economic development, the more industry leaders tend to speak with Lubin about the challenges they're facing—such as securing and paying for childcare, housing and transportation. James Madison University, Lubin said, intersects with those needs.
"I approached the president of the school about formally calling out my title," Lubin says. "Not that I do all the work, but I am a navigator for the university. This team can be the first point of contact for some people; then we guide them to where they need to go."
The mentality around modern universities is changing. Gradually, colleges and universities are emerging out of the exclusive ivory tower stereotype to become more intertwined with the surrounding community.
But, because the responsibility to a community is a relatively new priority, there are still questions and challenges institutions need to solve regarding their inclusion efforts and transparent communication.
As a large institution with impressive resources, James Madison University has a responsibility to employ local professionals and provide them with opportunities, Lubin says. Augusta Health and Atlantic Union Bank are what she calls "anchor institutions" for James Madison. They are dependable partners invested in developing new community-driven programs.
"Business, industry and community non-profits are coming together with local governments to serve the same purpose," Lubin says. "We all play slightly different roles, but the more we work together, the better the end result will be."
Everyone in an intuition has a role, and there has been debate as to how interconnected those jobs should be. A consolidated administration, or a centralized administration, lends itself towards teamwork, collaboration, and a sense of togetherness. For a consolidated administration especially, collaboration with other institutions is key.
"At James Madison University, we partner with other schools for new programs, online programs or distanced learning programs," Lubin says. "Oftentimes, they run the logistical things through us so they can focus on teaching."
As other schools and faculty focus on the programming, James Madison University can handle the logistical support, marketing, registration, and financial management. The team built a document that outlined the responsibilities of each school, allowing administrators to clearly see and understand why each school has its particular responsibilities.
Assigning responsibilities in this way, Lubin says, solidifies the value of each school. Different institutions can bring in different areas of expertise and help one another develop better more streamlined experiences for students.That level of integration and partnership has taken years to fully solidify itself in the continuing ed world. Lubin has seen that change over the last two decades as a continuing ed leader.
"I took a more circuitous route than others in my career," Lubin says. "As I look back, I've had fabulous opportunities. I've worked in the private sector, the public sector, small institutions, major research institutions. There have been a lot of ways people come together and learn. The one thing that's consistent is, even in my earliest retail days, I was into coaching and training and early management."
It's that drive for training that led her to her current position, where she has seen continuing education become more oriented to the workforce than to the classroom.
"There's more of a half-life to continuing education now," Lubin says. "In the early days, it could take four to six years for a 45-year-old to complete their degree. That wouldn't work today. We've been able to compress the learning and provide CPL for things that allow students to work through faster and earn their degrees."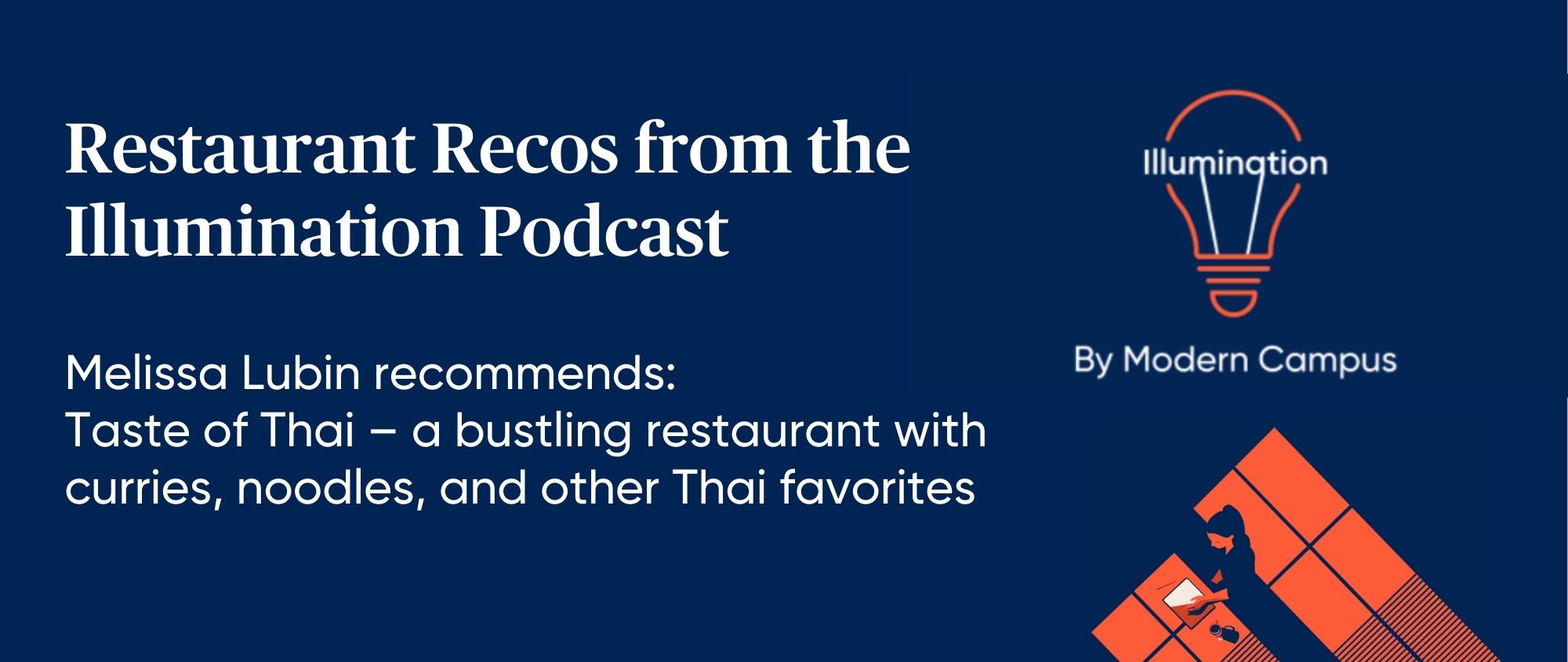 Listen to This Episode
Listen on Apple Podcasts Listen on SpotifyRSS Feed
---
Last updated: July 8, 2022