Lead by Example: How to Combine Digital and In-Person Experiences
Learning didn't stop during the pandemic; it just shifted. And it didn't only apply to students. Educators had to continue their own development from a distance as well.
On this episode of the Illumination podcast, host Amrit Ahluwalia is joined by Tina Marie Coolidge, Associate Director of Goodwin Programs at Drexel University's Goodwin College of Professional Studies, and President of the Association for Continuing Higher Education (ACHE). The two discuss a reimagining of the opportunities ed tech providers have in the higher ed space and Coolidge's upcoming plans for the organization as she continues her term as President.
ACHE is shifting the modeling around the ed tech space as the association continues to develop new relationships with vendors at its annual conference. A significant portion of Coolidge's role at the conference involved managing vendors, which gives her a unique perspective on the latest in ed tech.
"I'm not a salesperson, but I love to build relationships," Coolidge says. "I love the people part of the experience."
The traditional checklist of table, hand-outs and vendor bingo, wasn't cutting it anymore. Coolidge saw a need to go a step further and develop a form of collaboration between vendor and association—a collaboration that, in turn, bolsters the experience for visitors.
"We want it to be a win for our attendees," Coolidge says. "So they can come and have these amazing people to talk to, to have these amazing services to see that they may not have even been aware of that can make their lives so much easier."
That experience doesn't happen from merely vising a great booth or a great table; it happens after developing a partnership. Coolidge says the word vendor doesn't stick in the same way that collaborator does.
The change in that mindset from vendor to collaborator stared when Coolidge started her tenure as Vice President, just before COVID hit.
"At the time, I was President-Elect and Amy Johnson from Eastern Tennessee State University was President," Coolidge says. "She kept our association going. She's the reason why we're still here."
Johnson remaining a part of the organization led others within the leadership group to extend their terms for one more year. During that time, Coolidge was able to focus her efforts on building connections and relationships with collaborators.
"I was able to ask 'Was it worth it for you? How are you getting a return on your investment?'" Coolidge says. "I know it's not just by standing behind the table, shaking hands and giving out pens. We need to build stronger relationships, and that doesn't just happen during the one week of conferences."
Coolidge aims to keep shifting from the norm as her time as ACHE President continues into 2023. The slowdown of the pandemic gave Coolidge more time as Vice President and more time to best formulate plans and goals for the future.
New, fun, engaging opportunities for members revolving around professional development are rolling out.
"We do a webinar series twice a year with five webinars each week," Coolidge says. "We have great, diverse presenters covering a range of topics. We do five in the summer and five in the winter."
The aim was to create an alternative to the in-person conference that would be more accessible . Coolidge understands that there is an element of Zoom burnout going on but the benefits of implementing a virtual aspect to the organization outweigh the cons. Ensuring the webinar is engaging for its viewers is on the list of parameters for Coolidge.
That requirement extends to each of the goals that Coolidge has set for ACHE, and the introduction of digital assets helped the organization develop its own internal pipelines.
"We had to think about leadership pipelines," Coolidge says. "Our members and partners are out there and may be starting out in higher ed and want to advance. We need to build relationships to do that. You need to enhance your professional competencies to do that. You need leadership experience."
Finding out what that leadership experience looks like was key, and doing it virtually was one of the best ways to learn. Education persisted during the pandemic, just not in the ways the world was used to. Thanks to the virtual conferences and webinars, people had to share ideas and learn from one another, while developing their personal networks and skills.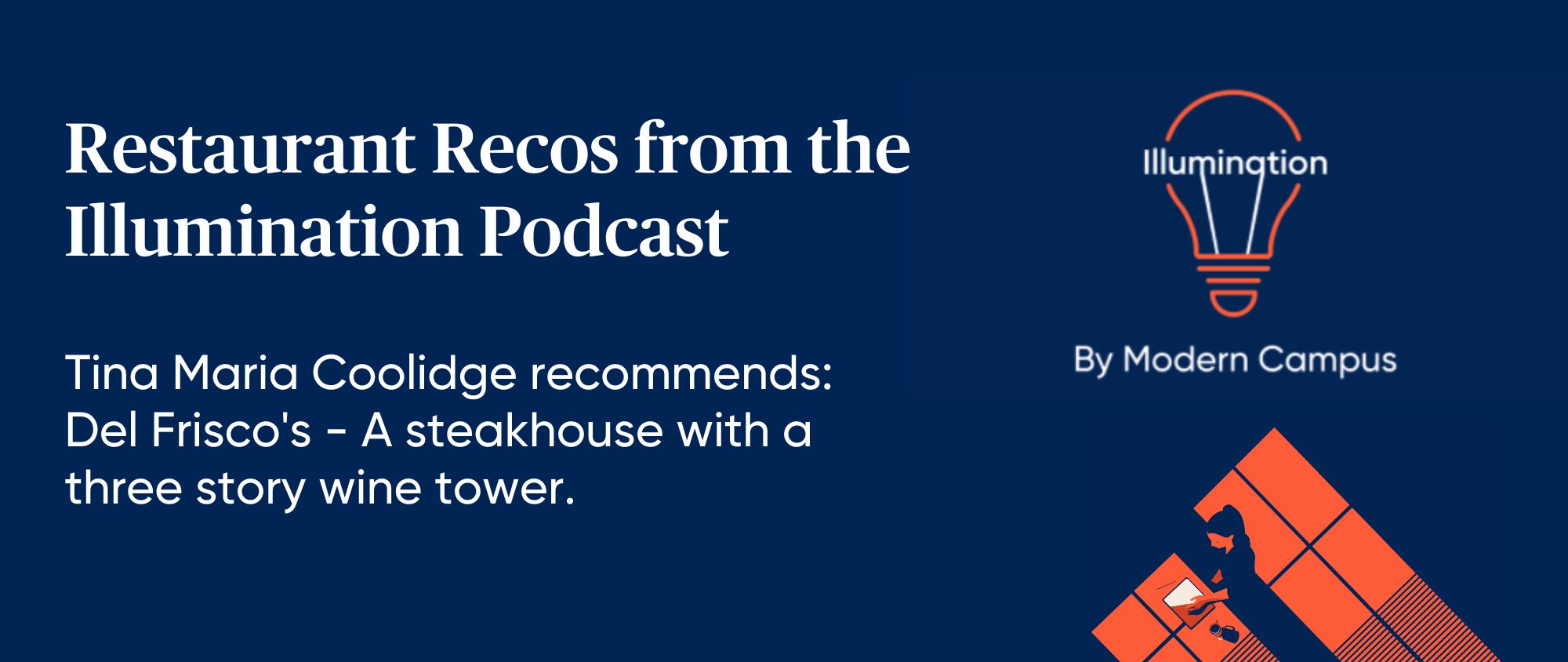 Listen to This Episode
Listen on Apple Podcasts Listen on SpotifyRSS Feed
---
Last updated: August 5, 2022