Meeting Learner and Industry Needs with Meaningful Credential Pathways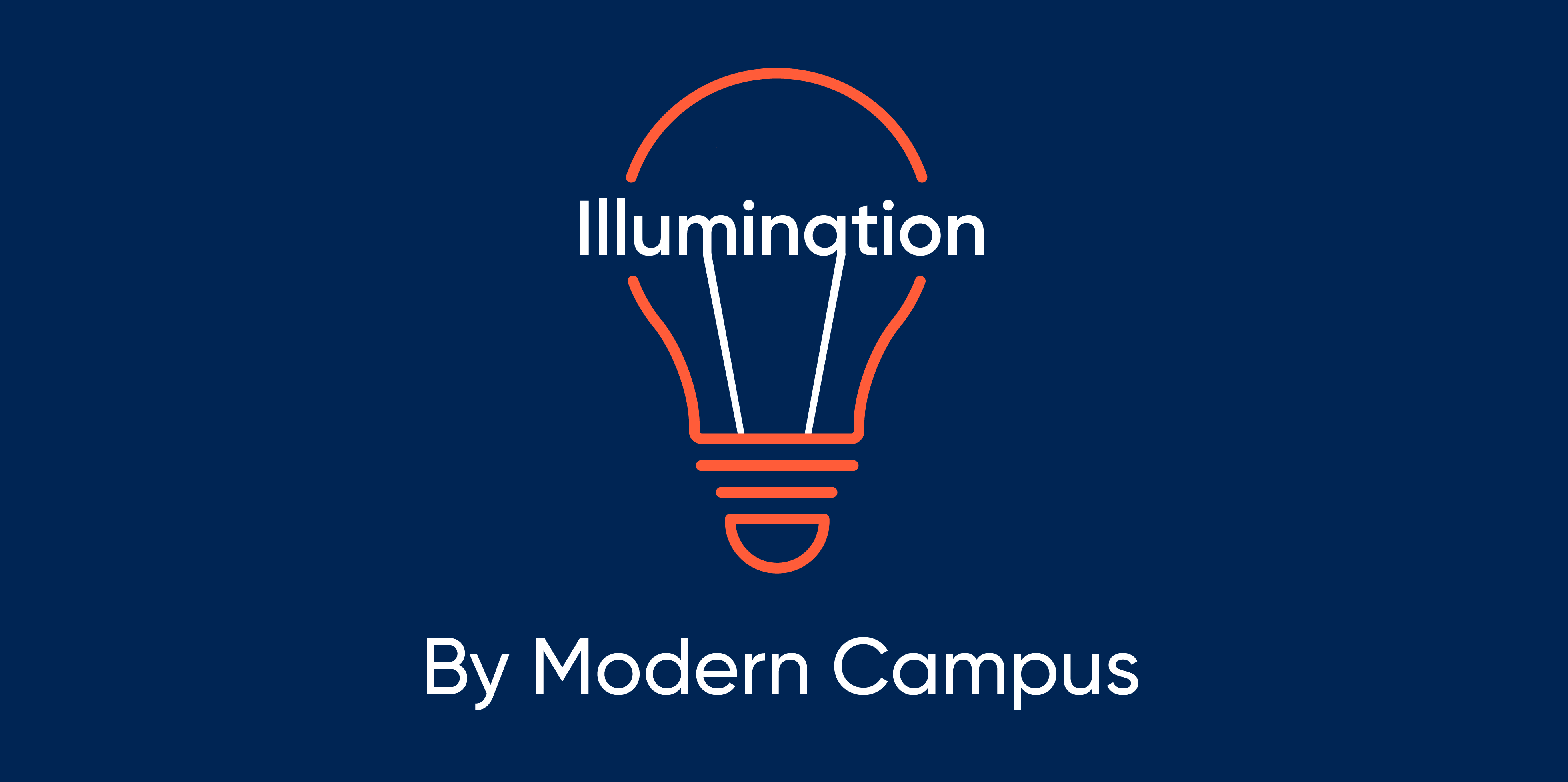 Through 2020 and into 2021, the traditional higher education space lost significant numbers of student enrollments. It's critical for colleges and universities to find ways to get these students back.
The confidence society once had in higher education as a failsafe pathway to a great career has been eroded, which makes students more hesitant to come back. This is where connectivity with workforce and employability comes in.
Programming needs to be aligned with industry needs. But industry moves at a much faster pace than the traditional college or university is used to.
In the ninth episode of Illumination by Modern Campus, Van Ton-Quinlivan, Chief Executive Officer at Futuro Health and Executive Vice Chancellor Emeritus of Workforce and Digital Futures with California Community Colleges, highlighted why this traditional pace won't work anymore.
"We need to move at the pace of business," she said.
What's needed is the addition of stackable elements that can fit into an existing program to create flexible on-ramps and off-ramps for a modern learner to be successful.
It's easier said than done when it comes to proposing such a modularization of a program.
Oftentimes, it's because of a lack of faculty support particularly in career education since many are part-time and therefore don't have the capacity to implement that level of change.
It's also due to slow processes. With career education being tied to the workforce, there's a great need to accelerate the curriculum processes in order to stay relevant in the labor market.
"It challenges us to relook at our internal processes so that we can keep up with the speed of need." Ton-Quinlivan said.
But it's not just higher education that faces obstacles. Employers too are struggling to clarify the microcredential landscape.
"What's so confusing for employers is that the same credential with the same title in one college could be 16 credits and then 60 credits in another college," Ton-Quinlivan said.
With the amount of faculties and departments of a college, it's easy to be siloed and run your own process. Instead, what's needed is collaboration—among both higher ed and industry.
"It's helpful when employers put a line in the sand and articulate what it is that they need in a formal, but industry-valued credential," Ton-Quinlivan said.
A new workforce is needed to be built.
Through this new workforce, knowledge is transferable among higher ed and industry. Employers can quickly acknowledge and recognize a student's skillset to see if they're a fit for the job.
"Getting people into these occupations is one challenge," Ton-Quinlivan said, "Being able to move people up into better paying occupations that require a degree is a second challenge that can be solved through stackable credentials." she said.
It's about ensuring institutions get students on the right career pathway that makes most sense for them. What's required is just-in-time learning that allows someone to maintain a lifelong learning pathway.
This means changing traditional processes to adapt to a more flexible and accessible education. It's knowing where the market needs are and developing programming that fills these needs.
"Adults in particular are particularly hesitant to commit to a degree at this moment. But they're very much up for upgrading their skills," Ton-Quinlivan said.
The opportunity is here to create impactful credential pathways. But they have to be intentional and have robust high-quality design that aligns with the rapidly evolving workforce for everyone to be successful.
"If it's already needed today, then we're already behind," Ton-Quinlivan said, "It doesn't naturally create itself. There's just a lot of opportunity when we look around the corner."
Full Episode
---
Last updated: September 2, 2021