The Best College and University Digital Marketing Campaigns

Ever wonder what other colleges and universities are doing to attract prospective students and keep faculty, staff, and existing students informed? The Annual Education Digital Marketing Awards recognizes higher education institutions' websites, digital marketing, and ad campaigns for their creativity, marketing execution, message impact, technology application, and innovative content.
Modern Campus customers are continually making this list, chosen as the nation's best. Highlighted below are 11 award-winning higher education marketing campaigns so you can see what's working for them—and what you can implement to make your school's digital marketing campaign one of the best.
Modern Campus Omni CMS is the power behind these award-winning websites. Contact a Modern Campus expert to learn how your school can put higher ed's top CMS to work for you.
Augusta University: Best Total Marketing Program
Augusta University has scooped up two golds, a silver, and a bronze award for their total marketing program, blog, and social media digital marketing campaigns.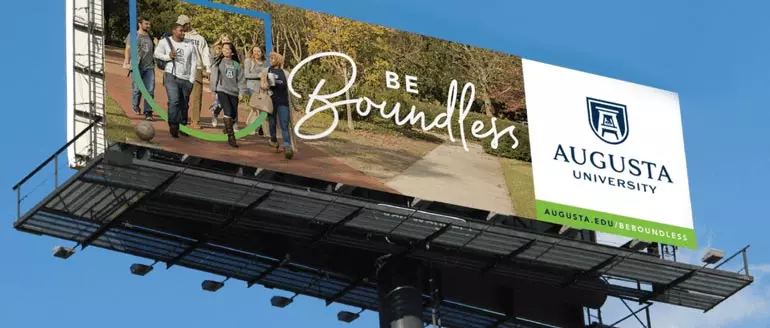 Augusta University's digital marketing campaign is colorful, direct, and student-focused.
The school felt their website and digital presence should reflect their audience, so they concentrated marketing efforts on social media where their target audience is. Their content marketing consisted of informative, target-specific blogs and media posts. It is part of their "Be Boundless" campaign, which covers topics like:
Ways to land a job after graduating
Where to find information about how to thrive on campus
Ways to get involved outside the classroom
The campaign launched just before the 2018-19 school year, giving the marketing team a couple weeks to work out quirks in the campaign before students arrived on campus.
Middlesex Community College: Best Video
Middlesex Community College in Massachusetts is another multi-category winner, with awards for their course content/schedule, online publications, digital videos, online display community college ads, social media, and intranet site.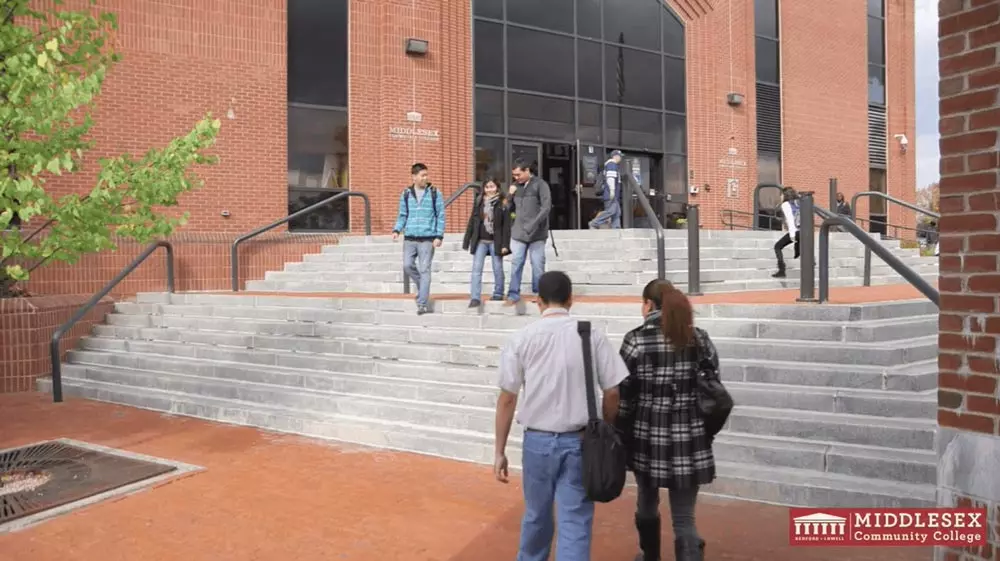 As one of the best marketing strategies in higher education, Middlesex Community College's highlights the best of their unique program offerings through ads, videos, and social media.
The Precisions Machining Certificate Program is one of the workforce training programs Middlesex highlights in their campaign. The video portrays what is exciting about learning a skill and features the benefits of the program by discussing:
Technical and academic skills gained that will support students throughout their career
Practical, hands-on experience that students get in the program
State-of-the-art machinery that students learn on—the same machinery used in the industry today
Financial aid available to all work force students
The Middlesex video excels in showing how students can learn a skill and land a good job in less than a year.
Montgomery County Community College: Best Video
A campaign from Montgomery County Community College in Pennsylvania was awarded a best digital marketing campaign. Their hype video, "You in Motion," inspires students to apply and make their "own momentum."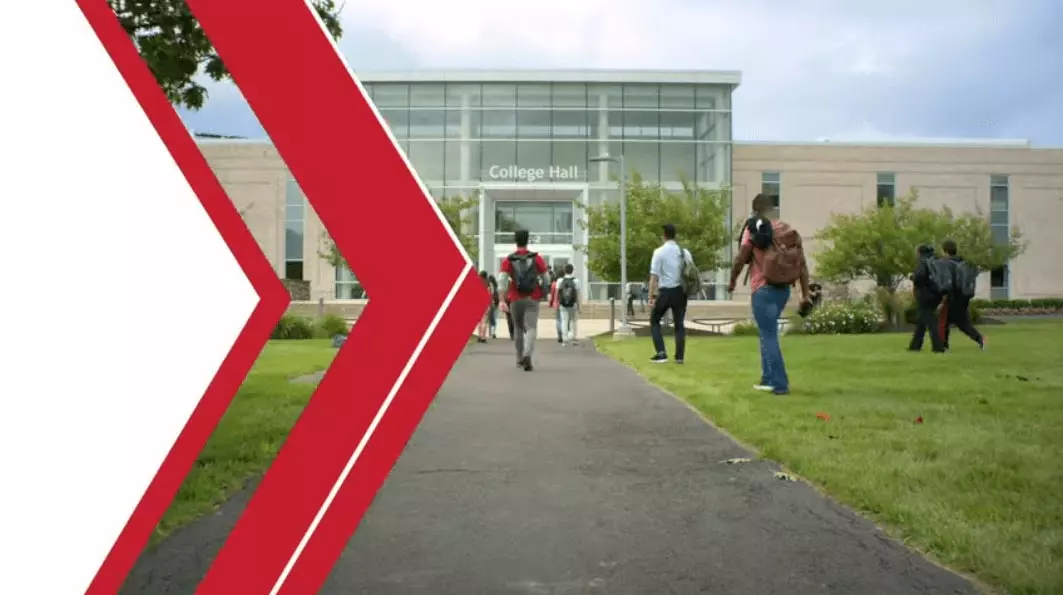 The best higher education marketing campaigns awards include a video from Montgomery County Community College that inspires students to greatness through education.
Montgomery County Community College highlights what makes the school attractive and succesfully recruits student:
A topnotch education at an affordable price
Resources available on campus to ensure students are on track academically
The variety of degrees, certificates, and workforce training available
In 30 seconds, students get a feel for what makes Montgomery County unique.
Saint Louis University: Best Admissions Website
Employing the latest trend in admissions, Saint Louis University created a pathways survey page so that students can customize an educational path based on their interests.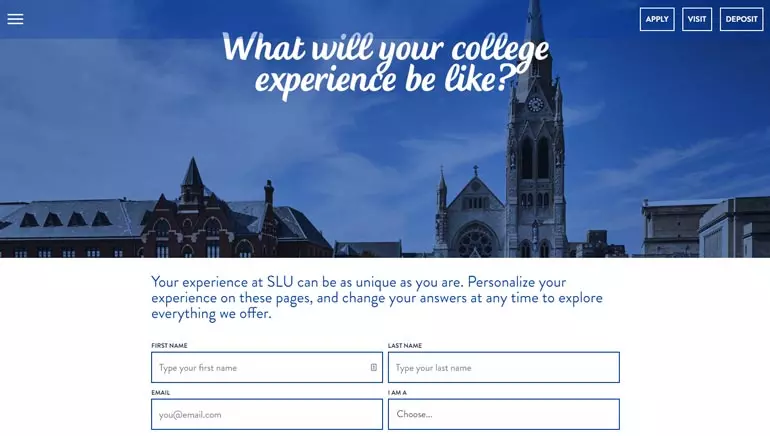 Saint Louis University's admissions page allows students to customize their educational journey, a feature that earned the school a spot in this year's best higher education marketing campaigns.
By integrating Salesforce tools into their admissions page, Saint Louis University captures student data while allowing students to design their own educational pathways. Among the featured questions:
What's most important to you?
Where do you see yourself living?
Where do you see yourself studying?
Rather than presenting everything the college offers, which can be overwhelming, the results present students with information based on individual preferences.
Saint Xavier University: Best Student Blogs
Saint Xavier University's award-winning marketing campaign earned multiple awards, including new media, online publication, blog sites, electronic advertising, and online display ads.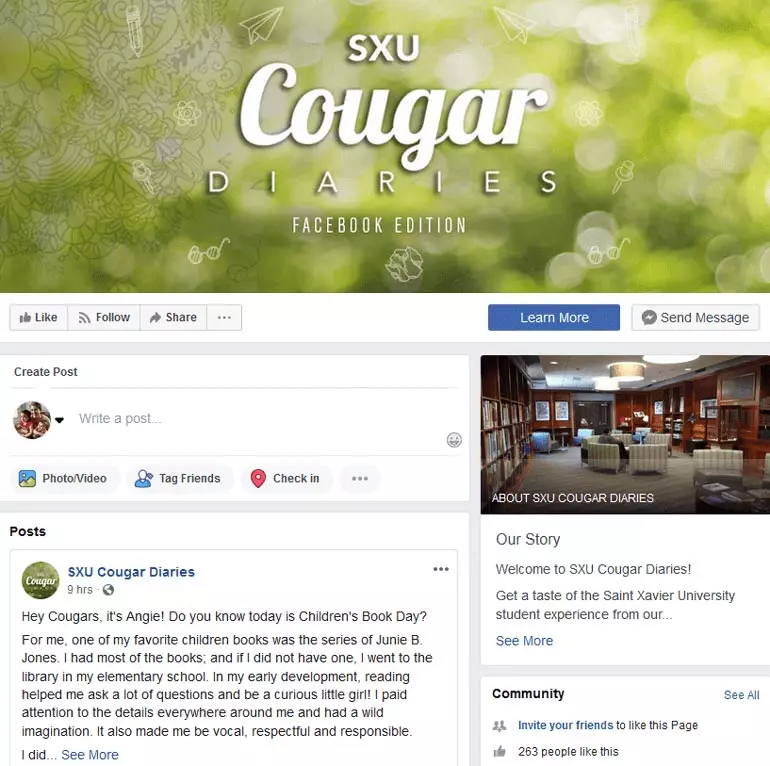 Saint Xavier University's student blogs are written for students by students to shed light on the first-year experience.
The SXU Cougar Diaries are compiled on Facebook, with students blogging about campus life. Topics cover a variety of first-year concerns while also reaffirming the student's choice to attend college. Examples include:
Reflections on being undecided on a major
Exploring different groups on campus and how to get involved
Advice on working on group projects
Finding a campus job
Saint Xavier's college marketing campaign is one of the most innovative ones, proving that not all marketing efforts need to be expensive and professionally produced. Using students to convey messaging has a grassroots feel that appeals to most students in a way that a slick marketing campaign cannot, therefore helping future university branding campaigns.
Skidmore College: Best Website Refresh
It's inevitable: at some point in the next couple of years, your school will have to redesign or refresh its website. You can either update what you have currently or use the opportunity to strengthen your message and brand, as Skidmore College did in its award-winning website refresh.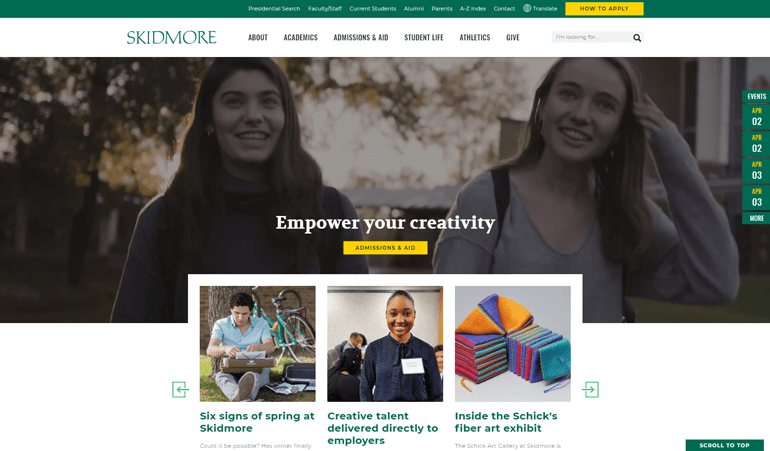 As part of its award-winning marketing campaign for college students, Skidmore College refreshed its website with modern design elements and informative content.
Located in Saratoga Springs, New York, Skidmore College refreshed the look of its website with colorful, oversized images and engaging content. Several other features make this an effective redesign:
Each button is a clear call to action, directing potential students to engage.
Different aspects of university life are divided into clearly delineated sections, making it easier to find and read content.
Student stories and college costs are included on the home page, putting the information that students want most front and center.
The result is an attractive source of information that will aid students in making one of their most important life decisions.
Skyline College: Best Digital Video
"We've got your back. And your books. And it's free." It's that "free" part that requires the most explanation, so Skyline College in San Bruno, California, created a video touting their Promise Scholars Program.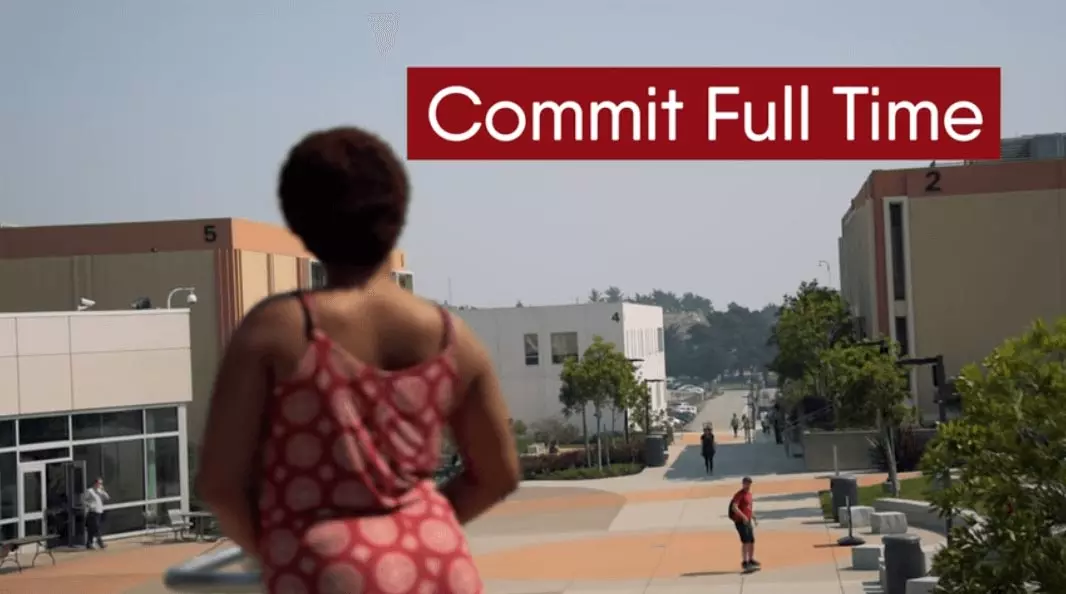 As part of its award-winning marketing campaign, Skyline College created a video featuring its 2-year, full scholarship promise.
The Promise Scholars Program video does more than explain the college's program. It makes college seem accessible, showing prospective students how they, too, can become a student at Skyline. The video speaks directly to Skyline's audience by:
Highlighting the diversity on campus
Introducing the many programs available
Answering questions that arise from the 2-year, full scholarship guarantee
The chronological presentation of information starting with day one on a beautiful campus and continuing through the first year takes the "fear" out of college and makes it seem doable.
Tarrant County College: Best Online Publication
Tarrant County College figured out that an online magazine is a great way to deliver in-depth stories about the school to a variety of audiences.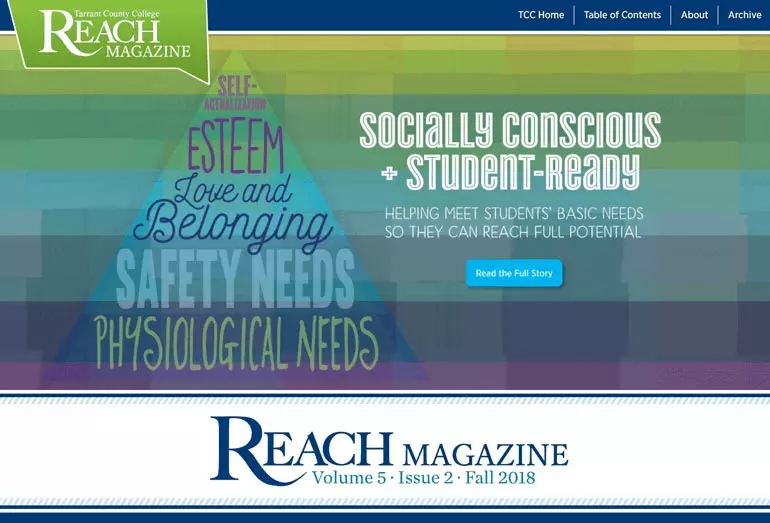 REACH Magazine is part of Tarrant County College's award-winning marketing campaign.
The Tarrant County College website is easy to navigate for all things admissions and academics. However, for people who visit the site to learn more, the school put together an online school magazine that can dive deeper into issues and information. That move earned the school a spot on this year's list of best higher ed digital marketing campaigns. The magazine includes stories such as:
Faculty and staff brags
Foundation and grant awards
Community partnerships
Student profiles
Data-driven decisions affecting campus
The magazine illustrates the college's motto, "Success within Reach."
Troy University: Best Instagram Stories
Nowadays, social media campaigns are used as one of the greatest tools for colleges and universities to position themselves as leading institutions. Troy University, one of the South's fastest-growing universities, used social presence to keep pace. The school has won two golds and a silver for their online display ads and stories in their Instagram account.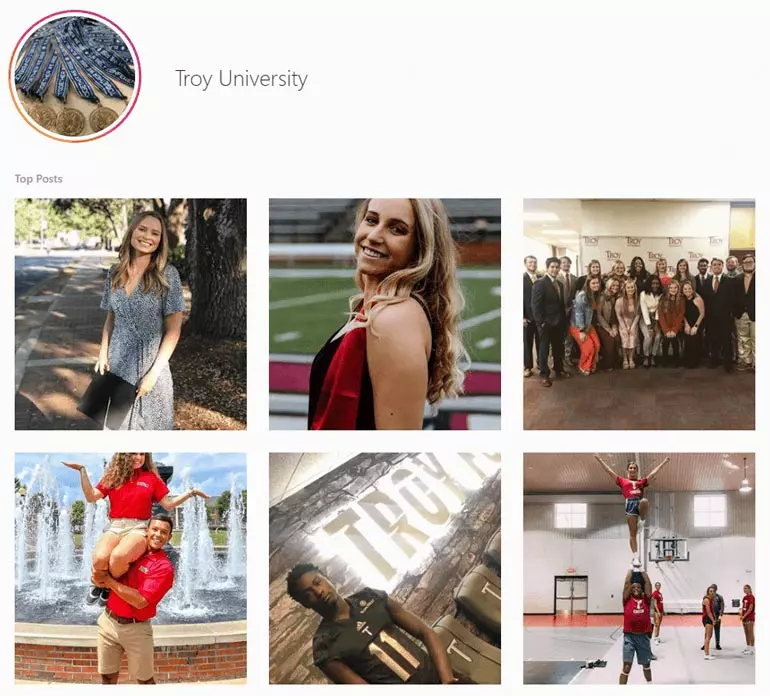 Strong student engagement makes Troy University's digital presence one of the best higher ed marketing campaigns.
Troy University mixes up their social media presence with interesting and diverse stories:
Athletic posts include calendars and spotlights on Trojan athletics.
Student stories cover all aspects of life on campus.
Informative posts highlight new classes, campus events, and important deadlines.
By scrolling through their social feeds, students can stay up to date on the latest news and happenings on campus.
University of North Dakota: Best Website Refresh
From a marketing perspective, your digital campaign doesn't have to be complicated. The University of North Dakota refreshed its existing website with a modern design vibe.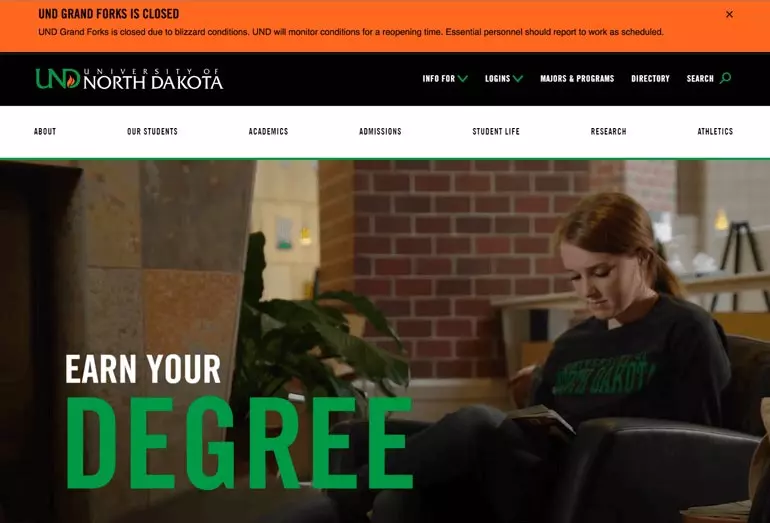 University of North Dakota's website refresh provides immediate communication with students—something that the best digital marketing campaigns will include.
Form follows function, but the University of North Dakota incorporated both in their website refresh. Among the new site's high quality and useful features:
Emergency alerts and other ways to communicate immediately with students
Pathways to find a specific academic program, or to learn how to turn your passion into a career
Home page organized with the school's various audiences in mind
Throughout, the web team took care to craft student stories, news, and other campus information in a way that celebrates the lifestyles and values of North Dakota.
University of South Carolina: Best Total Marketing Program
The University of South Carolina is one of the few schools that can boast a gold for their total marketing program.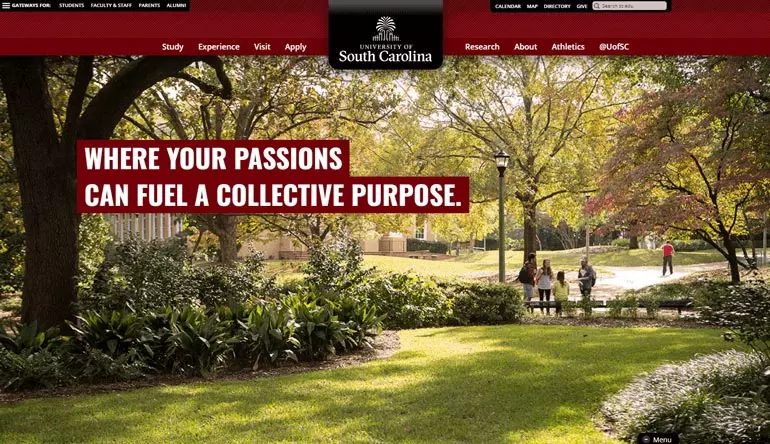 The University of South Carolina boasts one of the best digital marketing campaigns for its total marketing program.
Go big or go home—that's how the University of South Carolina approached the complete overhaul of its marketing program. In addition to the usual navigation buttons at the top of the home page, the @UofSC tab is unique, compiling interesting information from all departments across campus, including:
Internship announcements both at home and abroad
The latest research on campus
Summer camp calendars
Campus virtual tours
The University of South Carolina's award-winning higher ed marketing campaign is proof that a diverse mix of news and features drives engagement and brand awareness.
While these college and university marketing campaigns featured have unique personalities and strengths, they all have one thing in common: Their award-winning higher education marketing campaigns focus on student wants and needs. When considering the next steps in your school's marketing journey, take their approach and think like a student.
Need advice from an expert on how to create your own award-winning website as the core for your marketing campaigns? Check out College and University Website Redesign: The Ultimate Guide.
---
Website Content Management Student Experience Website Personalization
Last updated: April 24, 2023