About Southern Alberta Institute of Technology (SAIT)
"

Having a robust e-commerce platform and automated solution through Destiny One supports our various pathways for non-credit learners.

JJ BestManager of Business Services, Southern Alberta Institute of Technology

The Challenge

With the increasing demand for continuing education programming, Southern Alberta Institute of Technology (SAIT) was facing an influx of interest from students, creating the need to centralize all non-credit programming under one area that is now known as Continuing Education and Professional Studies (CEPS). A heavy load to carry with a manual infrastructure.

"When we look at how we managed the registration of continuing education students, there wasn't a great platform for them to view offerings across our schools and register," said J.J. Best, Manager of Business Services at SAIT, "Likewise, the schools and our staff did not have access to a tool that centrally managed courses, offerings and enrollments effectively. A lot of our processes and tracking prior to the implementation of Destiny One were manual."

It was important for the SAIT team to share what they had to offer to prospective and current students.

The Solution

What was needed was a system that centralized all of their offerings and allowed students to search, shop and checkout in a seamless manner. After adopting Modern Campus Destiny One, SAIT experienced immediate benefits, ranging from the front-end e-commerce platform, staff efficiency and a robust lens on the learner experience.

The Results



Increased Staff Efficiency

From a team perspective, staff at SAIT were able to find efficiencies through their use of Destiny One by centralizing everything into one system.

"

We have multiple teams supporting students. Each perform different functions that are critical to the success of our front-end and back-end operations. By centralizing the management of courses, offerings and enrollments into one system, we have been able to automate many processes, providing a better end-to-end experience for our staff.

JJ Best

As a result of this centralization, staff were able to manage over 3,500 sections across more than 600 courses, serving over 9,000 students between April 2022 and March 2023.

"It's created much more efficiency across the teams," Best said, "It significantly reduced the manual workload on our teams, allowing us to more easily scale up in multiple areas."

Better Front-End Student Experience

The continuing education programming that was once housed across all eight schools is now in one convenient location, allowing prospective learners to access information that they need about programs and/or courses and register in offerings in one place.

This means SAIT is able to not only share their offerings with the community, but also provide a better and more efficient experience for students.

"

Onboarding Destiny One as our system to manage continuing education has not only allowed us to more effectively market what's available among all of our portfolios, but has also enhanced our student experience by providing a tool to register for those offerings in an easier and more efficient way.

JJ Best

Provide E-Commerce Platform

Having the ability to provide students with more self-serve registration options has also brought SAIT into the modern experience students expect in their everyday lives.

"

The experience Destiny One has provided the student on the front-end with the student self-register function has been a game changer.

JJ Best

Now, students can view the courses they're interested in, add offerings to their cart and checkout when they're ready—which also takes the workload off of staff.

"It really has provided us with a better e-commerce platform that allows our students to manage their registration when and where they want to," Best said.

Provide Robust Lens on Learner Experience

The seamless exchange of data through Destiny One's Ellucian Banner Connector has given the team at SAIT a more seamless integration between credit and non-credit sides of house. As Best points out, this helps them keep tabs on the learner experience.

"

Now, we have that connection between all of our systems and institutionally, that gives us important insight into what is happening across the divisions, portfolios and with our learners.

JJ Best

What's more, the connector has become a key tool when it comes to reporting and institutional planning—helping the institution reach its overall goals.

"It directly connects relevant data to institutional-level and government reporting. That data translates into our strategic plans and informs goals from an enrollment management perspective," he said.

The Results


With the insights from Destiny One, the team has started implementing additional models to support areas of revenue. Right now, they are actively offering over 700 sections per month, something that according to Best, would not have been possible without the system in place.

"It has allowed us to scale up quite significantly across all of our non-credit lines of business," he said.

What's next for SAIT? They're looking into how they can further optimize components of Destiny One to help them continue to grow and scale their continuing education.



Related Case Studies

How UC Berkeley Extension improved its student experience and simplified management of continuing and professional education with Modern Campus Destiny One

The University of Minnesota consolidated all non-credit and continuing education offerings into Modern Campus Destiny One to save money and improve student engagement

How one small but mighty community college introduced self-service registration and created business efficiencies with Modern Campus Lumens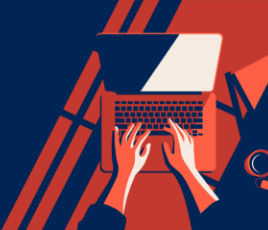 Tackle your biggest challenges
We're looking to topple the ivory tower.
Do you want to see how? Let's talk.
About Modern Campus
Modern Campus

is obsessed with empowering its nearly 2,000 higher education customers to thrive when radical transformation is required to respond to lower student enrollments and revenue, rising costs, crushing student debt, and administrative complexity.
The

Modern Campus engagement platform

powers solutions for non-traditional student management, web content management, catalog and curriculum management, student engagement and development, conversational text messaging, career pathways, and campus maps and virtual tours. The result: innovative institutions can create a learner-to-earner lifecycle that engages modern learners for life, while providing modern administrators with the tools needed to streamline workflows and drive high efficiency.
Learn how Modern Campus is leading the modern learner engagement movement at

moderncampus.com

and follow us on LinkedIn.